Eagles edge Menahga to improve to 4-0
Sports | Published on December 21, 2021 at 4:43pm GMT+0000 | Author: Chad Koenen
0
NY Mills to participate in Sebeka tournament
By Chad Koenen
Publisher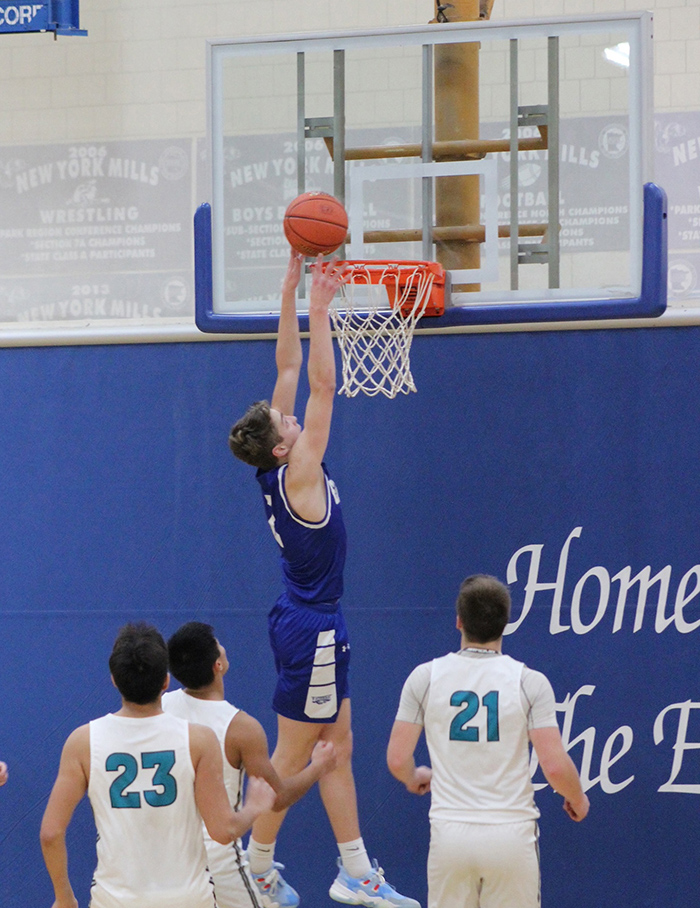 New York Mills improved to 4-0 overall and 2-0 in the Park Region Conference with a 66-52 win over Menahga on Tuesday night. It was the only game the Eagles played last week as their game against Pillager on Friday night was postponed until later in the season.
The sixth ranked Eagles were led by Jonah Johnson who scored 16 points, 8 rebounds and 4 steals in the win. Head coach Mike Baune said Johnson's effort was a big difference in helping the Eagles pull out the win.
"We didn't play our best and lacked energy throughout most of the game, but the strong will and effort of Jonah Johnson in particular carried us to the win," he said.
Jack Peeters secured a double-double with 17 points and 10 rebounds, while Noah Noffsinger scored 13 points, 6 rebounds and 5 assists. Breck Hensch also reached double figures with 10 points and 4 rebounds.
Tate Olson had a big night on the boards as he pulled down a team high 15 rebounds to go along with 8 points and 4 assists. Sam Kopveiler rounded out the scoring with 2 points and 2 rebounds.
This week the Eagles will travel to Sebeka for the annual Sebeka Holiday Tournament on Monday and Tuesday night, before participating in the Walker-Hackensack-Akeley Tournament from Dec. 29-30.