Eagles fall to Braves in PRC action
Sports | Published on December 21, 2021 at 4:40pm GMT+0000 | Author: Chad Koenen
0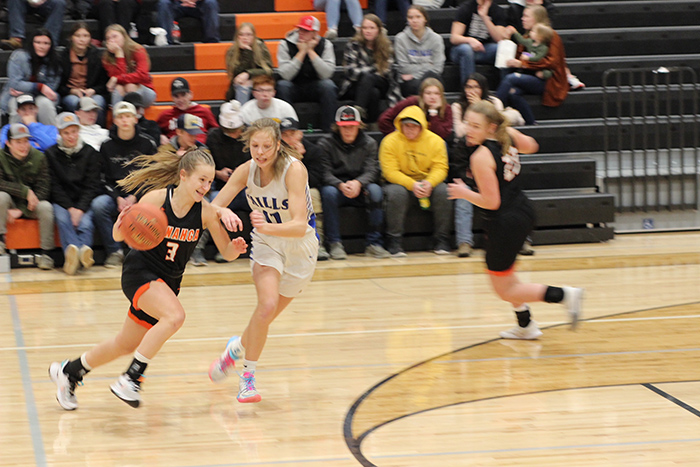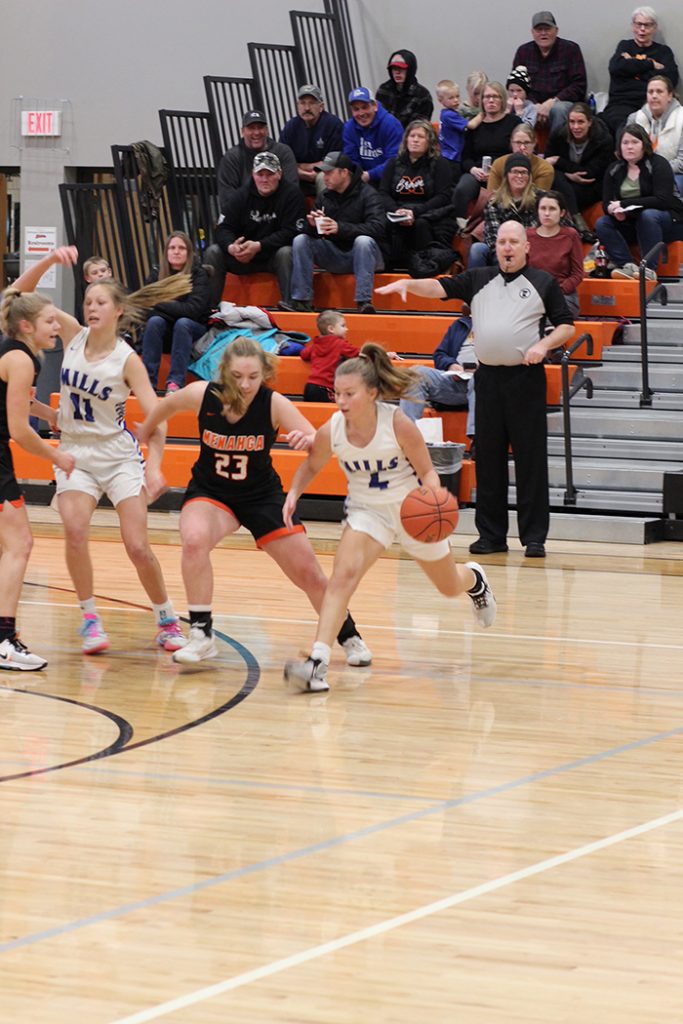 By Chad Koenen
Publisher
New York Mills fell to a hot shooting Menahga Braves team on Tuesday night, but not before holding Menahga to its second lowest scoring night of the season. The Eagles fell by a score of 49-35, but gave up just 21 points in the second half. NY Mills trailed by a score of 28-21 at halftime.
This was just the second time all season the Braves failed to score 50 points, the other being their regular season opener against Pelican Rapids.
Aidyn Baune had a big game for the Eagles as she scored 18 points, including a pair of 3-pointers.
Moriah Geiser and Bella Bauck chipped in with 6 points, while Megan Riedel scored 4 points, Kailey Keskitalo, Ayla Olson and Alayna Baune each scored 2 points and Abby Riedel rounded out the scoring with 1 point.
This week the Eagles will host Parkers Prairie on Tuesday night, before participating in the Pelican Rapids holiday tournament next Tuesday and Wednesday.