Eagles edge Raiders for sixth win of the season
Sports | Published on January 4, 2022 at 6:55pm GMT+0000 | Author: Chad Koenen
0
New York Mills to travel to Henning Friday night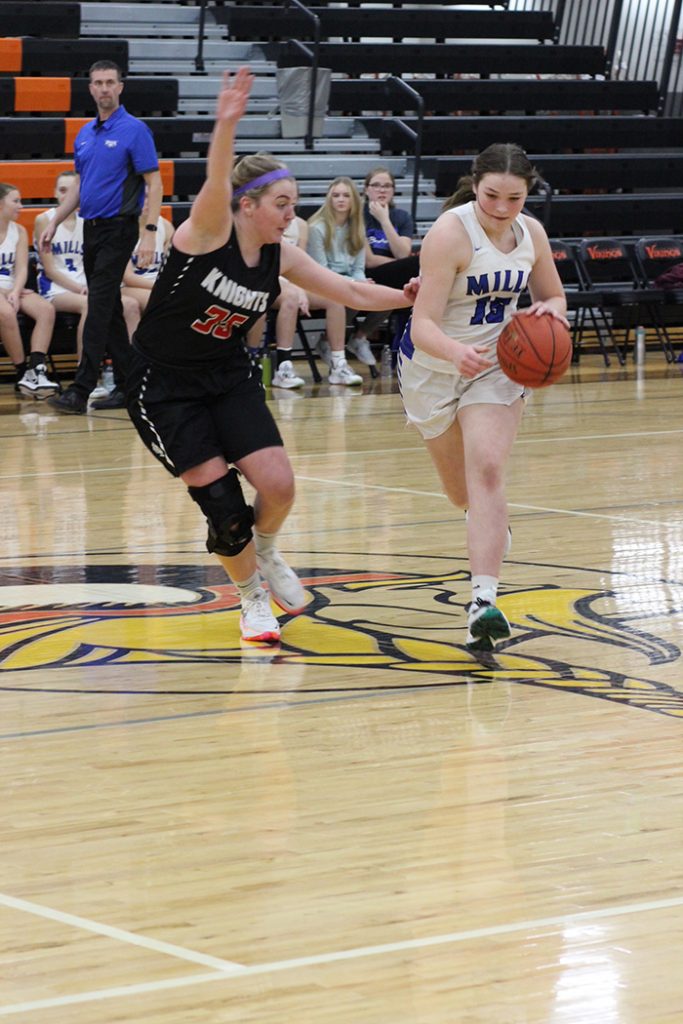 By Chad Koenen
Publisher
New York Mills split a pair of games in the always competitive Pelican Rapids Tournament last Wednesday and Thursday.
The Eagles opened the tournament with a 37-34 win over Lake Park-Audubon on Wednesday afternoon.
NY Mills and Lake Park-Audubon were tied 18-18 at the end of the first half, before the Eagles outlasted the Raiders down the stretch by allowing just 16 more points in the final 18 minutes of action. Meanwhile, NY Mills scored 19 points in the second half to come away with the three point win.
Moriah Geiser and Bella Bauck helped to keep the Eagles in the game early on as they combined to score 15 of the teams 18 points in the first half. Geiser finished with 10 points, while Bauck finished with 8 of her own.
Alayna Baune scored 6 points in the second half, while Ayla Olson scored 5, Megan Riedel scored 4, Maya Radniecki hit a pair of free throws to finish with 2 and Mackenzie Gilster rounded out the scoring with 2 points.
In their final game of the tournament, the Eagles fell to perennial powerhouse West Central Area by a score of 66-32. The Eagles trailed 35-16 at the halftime break, thanks to a high powered Knights offensive attack that finished with nine 3-pointers in the game.
Olson led the way offensively with 10 points, while Riedel finished with 7. Baune and Geiser each finished with 5 points. Gilster scored 3 points and Annika Dunrud rounded out the scoring with 2 points.
This week the 6-3 Eagles will host Pillager on Tuesday night, before traveling to Henning on Friday night for a pair of Park Region Conference games.