Geiser, Hensch named AAA Award winners
News | Published on January 4, 2022 at 7:30pm GMT+0000 | Author: chadkoenen
0
NYM seniors honored for arts, athletics, academics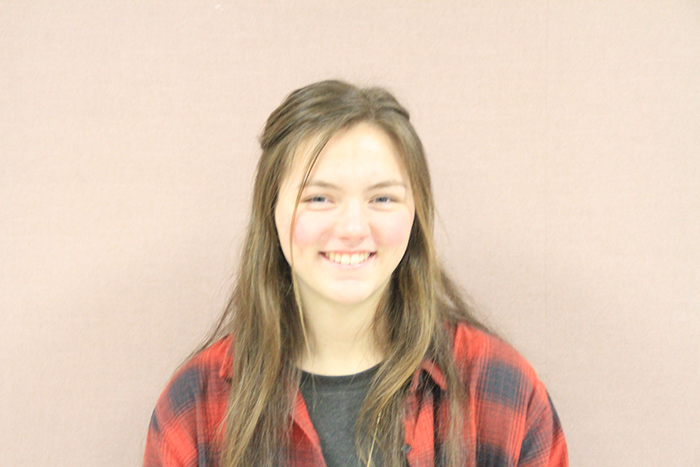 By Tucker Henderson
Reporter
Two New York Mills High School seniors were recently awarded the Minnesota State High School League (MSHSL) AAA Award.
The three 'A's stand for Academics, Arts and Athletics. To be eligible to qualify for the AAA Award, one must be a high school senior with a GPA of 3.0 or higher, they must be involved in at least one (of each) MSHSL sponsored athletic activity and fine arts activity.
Seniors Moriah Geiser and Breck Hensch are the recipients of the local award.
Moriah Geiser is the daughter of Matthew and Natasha Geiser and is involved in volleyball, basketball, softball, FFA and is a member of the student council. She also peer tutors in the elementary students during her time at school.
"It makes me proud… because I like to do well in things and it just shows that I am doing well," said Geiser of her achievement.
Breck Hensch is the son of Shana and Travis Hensch and is involved in cross country, basketball, baseball and is a member of the National Honor Society. He also is involved in various art classes and peer tutors in the elementary school
"It's an honor. It shows how good I am academically and that I also participate in sports and other activities. It's a great honor for me, because I dedicate myself to school but also to my sports and activities. It takes a lot of time out of my life," he said.
The AAA Award recipients are selected through a multi-level process that involves MSHSL member schools, the league's administrative regions, and a special committee of educators, business leaders, and members from the fine arts and athletic communities.
The top two AAA Award candidates from each region will be recognized later this year. League officials will announce two state AAA Award recipients—one girl and one boy from both Class A and Class AA schools—and will honor all 32 finalists during an on-court ceremony during the Class AA championship game of the boys basketball state tournament in March. Each state award recipient will receive a four-year $1,000 scholarship.