Local effort brightens season for soldiers abroad
News | Published on January 4, 2022 at 7:36pm GMT+0000 | Author: Chad Koenen
0
NYM VFW Auxiliary assembles care packages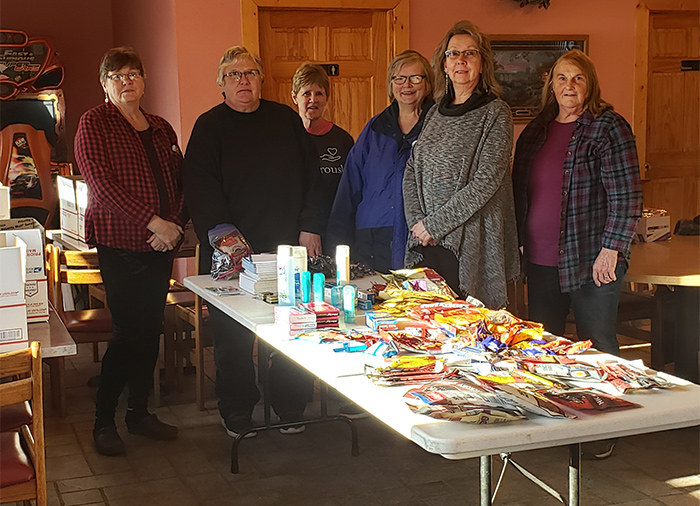 By Barbie Porter
Editor
The Charles D. Center VFW Auxiliary in New York Mills made the Christmas season a little brighter for some military members stationed overseas.
Nine service members received 13 gift packages filled with snacks, hygiene products, water flavoring packets, socks, drawings from budding artists and more.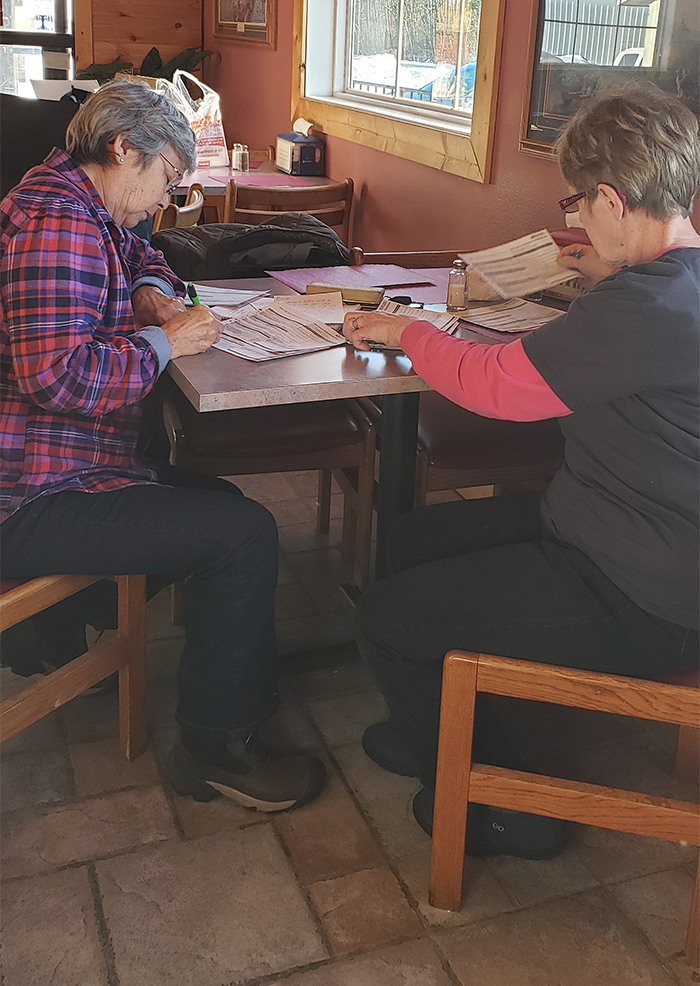 Auxiliary member Karen Brasel said the odd number of nine soldiers receiving 13 packages was because some received more than one box.
"There were some soldiers who noticed others (in their unit) didn't get anything from anyone, so we sent extras," she said.
In addition to a treasure trove of treats, each package also included a Bible Stick. Brasel explained the compact battery operated device offered a reading of the new testament and psalms, so those who have them can listen to God's word.
"We first got them at the Trinity Lutheran Church for a mission," she said, adding the church group blessed the idea of sending the devices to troops in the Christmas package.
There were also handmade cards. Brasel said one auxiliary member makes unique greeting cards and she blessed each box with a few cards so they can send a note to loved ones stateside.
The NY Mills VFW Auxiliary members use funds raised from other events to help pay postal expenses for shipping the packages.
The idea of sending season greetings to military service members during the holiday season was born a dozen or so years ago. The initial idea was to adopt a military unit and send care packages to them.
While a unit based in California was adopted, the packages sent were returned. The address was checked and right on the label, so a call was made to determine where the error was. The group never received a response.
"So, we decided to send packages to those from NY Mills, or that have a connection to someone from NY Mills," she said.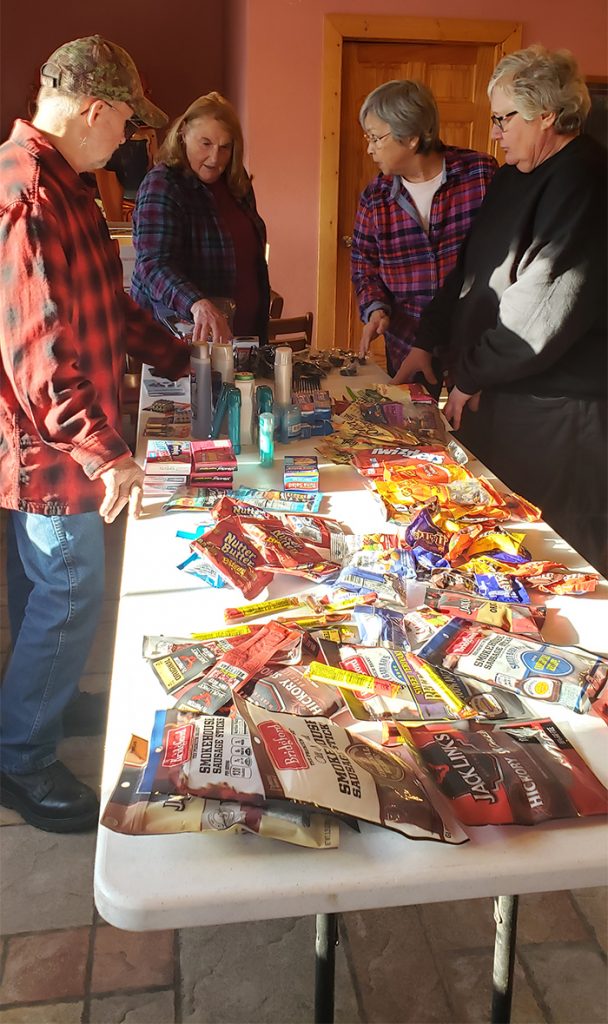 When the idea became known, businesses like Lund Boats, showed a great amount of support, as did area residents. A tote was left at the bowling alley and Brasel said many items were donated for the cause.
"Thrivent Action also provided a community impact card for $250," Brasel said. "We bought more beef sticks with that. They are expensive."
Even kindergartners from the NY Mills School joined the good-will effort. Brasel said last year a teacher asked if her students could draw pictures for those receiving the packages. This year the teacher carried on the tradition with her new class of pupils.
"One young man, who has both of his grandparents as members of the VFW, received a package," Brasel said. "He told them the best part was the drawing from the kids."
Between the businesses and individuals donating, there were so many items that the 13 boxes were filled and there were items left over.
"We brought the extra to the Fergus Falls Veteran's Home," Brasel said. "And then, any extra food items left after that went to the food shelf in NY Mills. We never know from year-to-year how much we will get, but we make sure it takes care of the soldiers, and then the community."
Brasel joined the VFW Auxiliary in 1978. She said the membership was once for only women, but has since changed to allow men to join as well. The one requirement to join is the potential member needs to have a grandparent, parent, brother or sister and/or son or daughter (including step-relatives) who served overseas in the military.
Brasel, who grew up in Sebeka, said her dad served overseas, as did her husband's father. The two, who joined the auxiliary together, have two children and four grand kids.
"Our daughter is also a member of the auxiliary," she said, adding the membership is more than 170 people. "We have a good president who keeps us active."