NYM alum wishes family a happy holiday
News | Published on January 4, 2022 at 7:18pm GMT+0000 | Author: Chad Koenen
0
By Stephanie Fox
Navy Office of Community Outreach
Sailors help maintain America's advantage at sea. This means they do not always get to celebrate holidays with their loved ones. A Menahga, Minn., native serving in the United States Navy will celebrate the holidays with their fellow shipmates aboard USS Lake Champlain.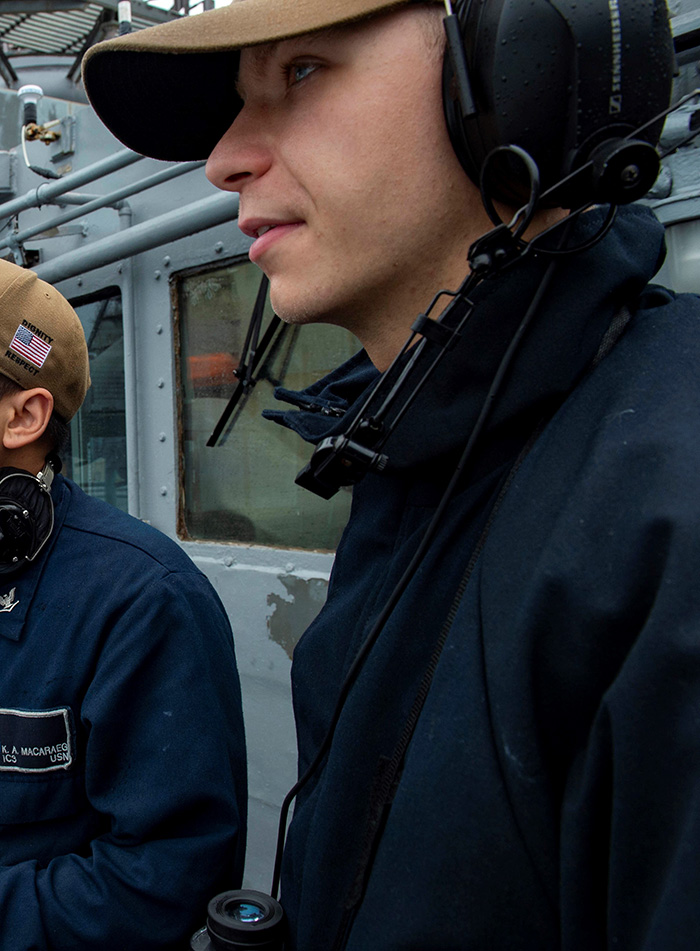 "To me, holidays are about family time," said Petty Officer 2nd Class Zachary Monson. "My family back home spends a day together on, or near, Christmas and/or New Years and we all just spend the time catching up on each others lives, what all we've missed, and what the new year will bring for each and every one of us. We also reflect on relatives that are no longer here and share past memories of loved ones."
Monson wants family back home to know they are missed this holiday season.
"I miss the holiday gatherings with family," said Monson. "Especially the unofficial tradition as a family of watching A Christmas Story on repeat on Christmas Eve. To my daughter, Elizabeth, I'm sorry that I can't be home for Christmas, but I can't wait to get home after this deployment! To my family, I appreciate each and everything they do in supporting me while I'm gone."
As a member of the U.S. Navy, Monson, as well as other sailors, know they are a part of a tradition providing unforgettable experiences through leadership development, world affairs and humanitarian assistance.
"My time in the Navy is my service to my country," added Monson. "I love the United States and I am proud to be a part of our on-going protections of the freedoms our loved ones continue to enjoy. Serving the country is also my way of giving back to all of the veterans who served this country and to those who laid down their lives to protect the home land."