BIO Girls coming to New York Mills
News | Published on January 18, 2022 at 6:03pm GMT+0000 | Author: Chad Koenen
0
Organization to provide leadership to young girls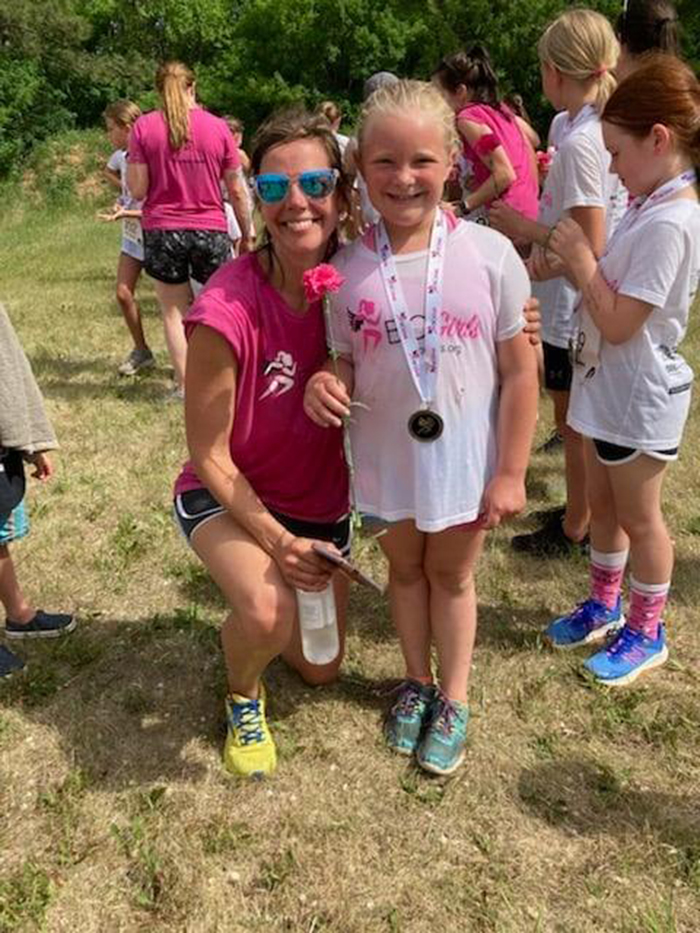 By Barbie Porter
Editor, Frazee-Vergas Forum
A
unique program will be coming to New York Mills, and it is exclusive to girls in grades 2-6. The program is called BIO Girls, with the acronym being Beauty, Inside and Out. The activity will be held on Tuesdays from 3:30-5:30 p.m. from March 1 through May 17.  ¶  Director Jennifer Saewert explained the purpose of the program is to build each participant's self-worth so they see their values and talents and tap into what a life of philanthropy means. The goals of the program are reached through mentoring, large and small group activities and physical activity.
BIO Girls originated in Fargo, N.D. more than 10 years ago and is now in multiple cities and states. Saewert contacted the organization and found there was a group already spearheading a BIO Girls in the Perham community. Her work schedule didn't allow for her to be a mentor for the program, as she hoped, but her daughter was able to join the program. Through her daughter's personal growth she saw first hand the impact of the program.
"BIO Girls tries to build up girls to discover their self worth before high school," Saewert said, noting that is typically when there is a downward trend for girls in regards to self-worth and decision making based on one's best interest opposed to peer pressure.
Those interested in signing up a 2-6 grade girl for the program should visit www.biogirls.org or email newyorkmills.mn@biogirls.org. There is a limit of 40 registration spots.  
There is a suggested donation of $67.50 to help cover activity costs and for other things directly associated with the program, but Saewert noted there is no required donation.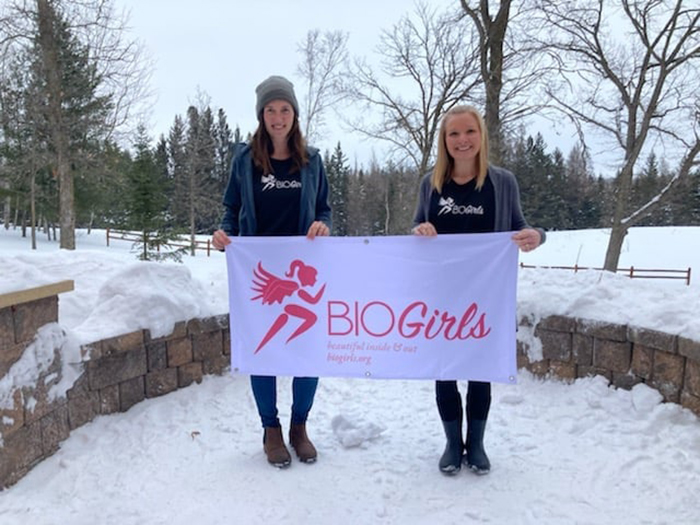 BIO Girls journey to NY Mills
Saewert knew of Leona Cichy, who is yoga instructor, but didn't know her. While at a bank conducting business, discussion about the BIO Girls program arose. When Saewert said she would love to direct a NY Mills based program, but lacked the expertise in the exercise component, Cichy's name was brought up.
"I sent one message to her and got a response," Saewert said, adding Cichy was immediately onboard.
Cichy became a certified yoga instructor in 2017 and had a studio in Perham, until the aftermath of COVID-19 restrictions forced the doors to close. They did not re-open, however she has continued to offer private yoga lessons for individuals and groups and has participated in school-aged programming at the Boys and Girls Club in Perham.
Cichy said the girls joining the program do not need any experience in yoga, which can provide physical and mental health benefits. The yoga portion will account for about 45 minutes each week.
"These types of programs are important," she said. "Every girl goes through some struggles and this program tries to build their strength before the struggles come."