Roder promoted as president at F&M
News | Published on January 18, 2022 at 3:50pm GMT+0000 | Author: Chad Koenen
0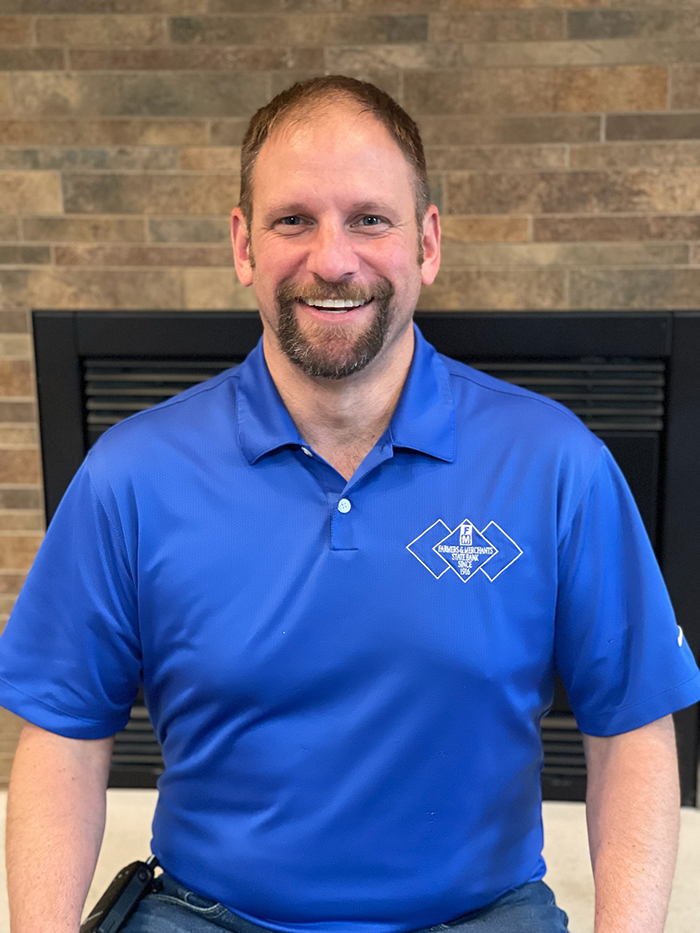 Anyone walking in to Farmers & Merchants State Bank recently looking for Nick Roder might've gotten a small surprise when they didn't see him in the office he has occupied for the past 11 years. That's because the bank's Board of Directors recently appointed him as President at their January meeting and with that title came a new office.
Currently attending the Executive Development Institute at the Graduate School of Banking in Denver, Colo., Roder graduated with his undergraduate degree from Valparaiso University in December of 2001. While there, he met his future wife, Betsy, and after beginning his banking career and married life in the Twin Cities, the two moved back to her home town of New York Mills. The opportunity to work at the local, family-owned and community-minded bank was too good to pass up.
Farmers & Merchants has always been a huge supporter of NY Mills and the surrounding area and openly encourages employees to engage in the community. 
Roder and his family embody this mission, as is seen in his dedication to the NY Mills Volunteer Fire Department, NY Mills Lions Club, NY Mills Civic & Commerce Association and his volunteer coaching experiences. There are definitely no plans to change that focus anytime soon.
"I am really excited to continue the strong commitment to the community of New York Mills," said Roder. "I look forward to strengthening the relationships the bank has with all who call New York Mills and the surrounding area home."
But what happened to the occupant of the office into which Roder moved? Former President and current CEO Al Berube didn't go far. He still sits on the Board of Directors and continues to work with the management team and Roder likes it that way.
"Al has been a tremendous mentor that has really taught me what it means to be a banker in a small town," said Roder. 
Farmers & Merchants State Bank is a locally owned community bank and has been providing financial and community support to New York Mills since 1916.