Eagles win third straight in PRC action, now 9-7 overall
Sports | Published on January 25, 2022 at 3:57pm GMT+0000 | Author: Chad Koenen
0
NYM to host WDC, Menahga in PRC action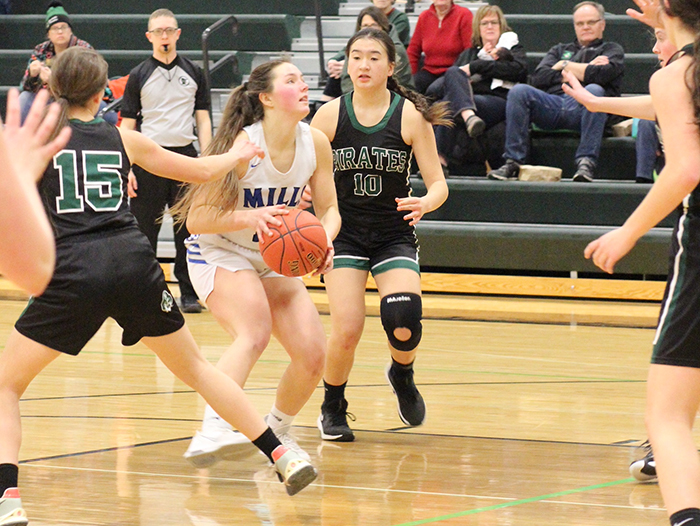 By Chad Koenen
Publisher
New York Mills won its third straight game in the Park Region Conference, while also dropping a game in non-conference action to the undefeated Hancock Owls on Saturday.
The Eagles opened the week with a 45-33 win over Verndale, while also defeating Sebeka by a score of 67-42. On Saturday they fell victim to a tough Hancock team by a score of 70-36.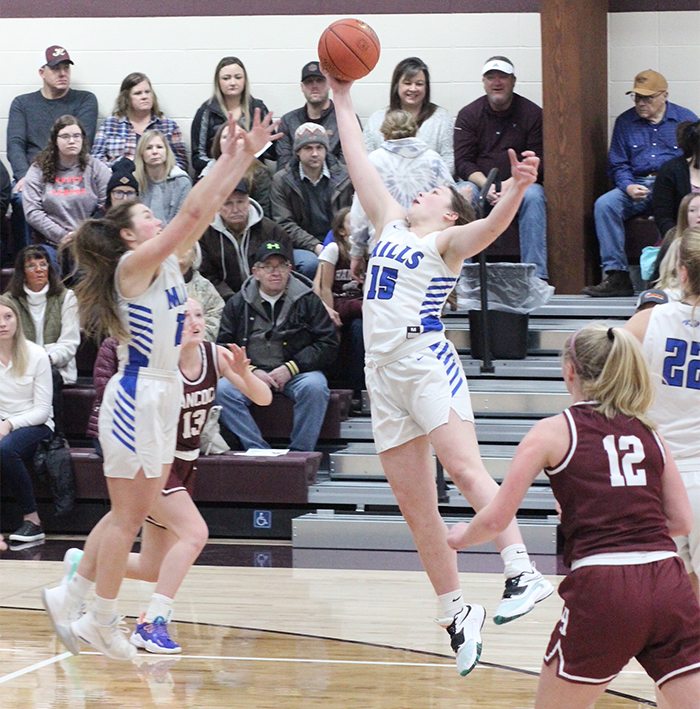 The wins improve the Eagles to 9-7 overall and 4-4 in the conference. This week the Eagles will host a pair of PRC games as they will host Wadena-Deer Creek on Thursday night and Menahga on Friday night. NY Mills is currently in fifth place in the conference in a log jam that features four teams all within two games of one another. Menahga is 8-0, while Pillager is 6-2, Wadena-Deer Creek with 5-2, Henning is 5-3 and NY Mills is 4-4 in conference action.
The Eagles are currently averaging 47.4 points per game on offense, while giving up 44.8 points per game on defense.
Jan. 11
NY Mills held a 23-19 lead over a surging Battle Lake Battlers team, but couldn't hold on for the win on Jan. 11 as the Eagles fell by a score of 54-46.
The loss was the third straight for the Eagles. One of the big differences in the game was at the free throw line where Battle Lake went 18-23 and NY Mills was just 9-20.
The Eagles were led offensively by Ayla Olson who scored a game high 22 points, including scoring 13 points in the second half alone. Bella Bauck hit a pair of 3-pointers in the first half to come away with 9 points, while Mackenzie Gilster and Moriah Geiser each scored 4 points. Megan Riedel scored 3 and Maya Radniecki and Alayna Baune rounded out the scoring with 2 points apiece.
Jan. 13
The Eagles responded in a big way to a tough loss earlier in the week as they defeated Bertha-Hewitt by a score of 75-37 on Jan. 13. NY Mills was hitting on all cylinders early in the first half against the Bears as they opened a 45-19 lead at halftime. They continued to find success from both the free throw line and the floor as they went on to pick up their second in the PRC this season.
Nine Eagles reached the scoring column on Jan. 13 as Bella Bauck led the way with 24 points, including going a perfect 6-6 from the free throw line. Ayla Olson chipped in with 19 points, while Megan Riedel scored 10 of her 12 points in the first half.
Alayna Baune scored 5 points, while Moriah Geiser and Kailey Keskitalo each scored 4 points, Maya Radniecki scored 3 points and Grace Brasel and Mackenzie Gilster rounded out the scoring with 2 points apiece.