NYM goes 1-1 in a pair of non-conference games
Sports | Published on January 25, 2022 at 4:07pm GMT+0000 | Author: Chad Koenen
0
Eagles have 12 game winning streak snapped by Hancock by a 67-60 score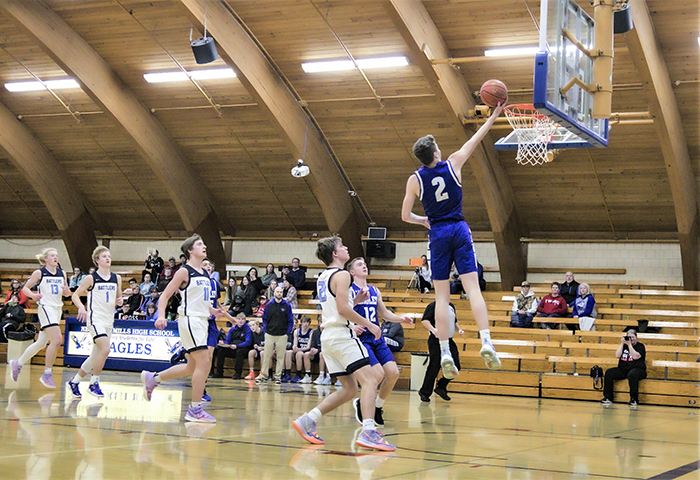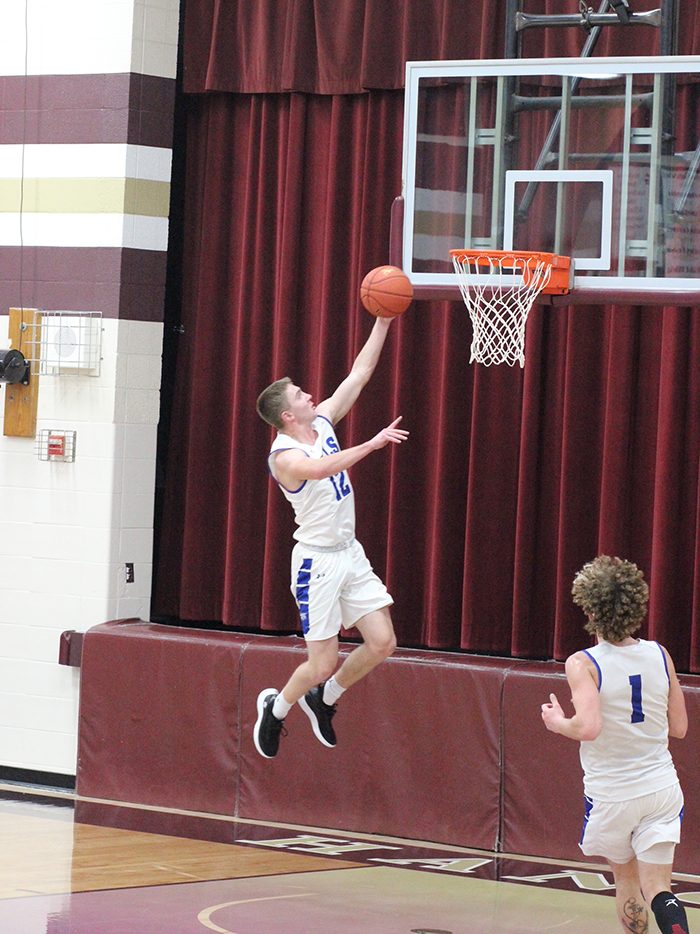 By Chad Koenen
Publisher
The fifth ranked boys basketball team had its 12 game winning streak snapped on Saturday as they fell to Hancock in non-conference action by a score of 67-60. It was the first time all season the Eagles were on the wrong side of the score as they fell to 12-1 overall.
Even with the loss the team remains in first place in the conference with a perfect 6-0 record, while Henning trails NY Mills with a record of 6-1. Pillager is 4-2, while Mengaha is 4-3, Verndale and Wadena-Deer Creek are 3-4, Bertha-Hewitt is 1-6 and Sebeka is 0-7 in conference action.
Also last week the Eagles, who are averaging 73.2 points per game on offense and 55.5 points per game on defense, defeated Battle Lake by a score of 79-46.
This week the Eagles will get back into conference action as they will host Wadena-Deer Creek on Tuesday night, before hosting Menahga on Friday night. On Saturday the Eagles will host Frazee in non-conference action with the game scheduled to begin around 1:30 p.m.
Monday
NY Mills came out of the gates on fire on Monday night as they defeated the Battle Lake Battlers by a score of 79-46. It was the 12th straight win for the Eagles as they had one of their most complete games of the season.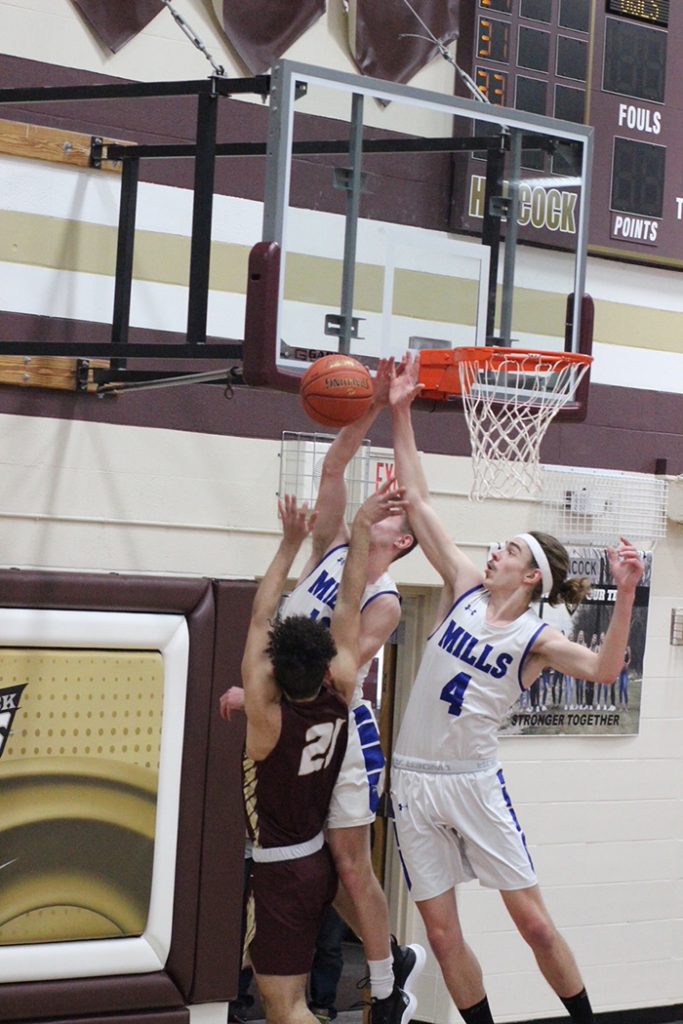 "We played our best and most complete game of the season Monday against Battle Lake," said head coach Mike Baune. "Tate Olson led us with a huge triple-double. We even had two bench players, Camden Seifert and Hunter Fitzgerald bank in 3-pointers to cap off an excellent night."
The Eagles were led offensively by Olson who registered a triple-double with 26 points, 14 rebounds and 12 assists. He finished a perfect 11-11 shooting from the field.
Jack Peeters also had a big game as he finished with 20 points to go along with 4 rebounds. Jonah Johnson joined them in double figures with 13 points, 3 assists and 3 rebounds, while Noah Noffsinger came just 1 point and 1 assist shy of recording a double-double. The senior finished with 9 points and 9 assists.
Saturday
NY Mills made the long trek to last year's Class A state runner up Hancock on Saturday to take on the Owls.
Head coach Mike Baune said it was an incredibly hostile atmosphere as the two teams battled in non-conference action, but at the same time an important Section 6A contest. In the end, Hancock's 6'7" post player Matt Thompson and a difficult diamond and one defense against Tate Olson was too much for the Eagles to overcome as they fell for the first time this season by a score of 67-60.
Despite added attention from the Hancock defense, Olson finished with 18 points to go along with 11 rebounds and 5 assists. Noah Noffsinger also reached double figures with 15 points to go along with 4 assists and Jonah Johnson finished with 14 points to help lead the charge.