Two new churches open in NYM area
News | Published on January 25, 2022 at 4:44pm GMT+0000 | Author: Chad Koenen
0
Grace Connection, Joyful Spirit open their doors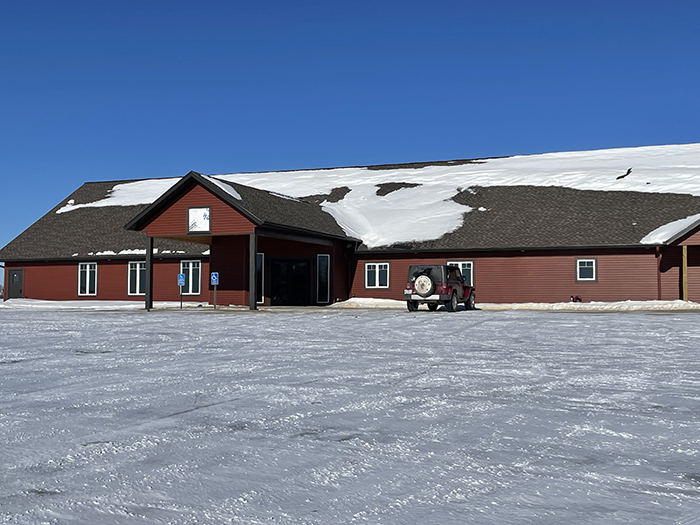 By Tucker Henderson
Reporter
Two new churches in the area are now holding services within their newly-constructed buildings.
Joyful Spirit in-between Deer Creek and Wadena has been meeting in-person since a roof was constructed around October.
Joyful Spirit is the new church of the recently-merged Wadena United Methodist and the Deer Creek United Methodist churches. The agreement when they merged, was that a neutral site would be chosen and built halfway between Wadena and Deer Creek for worship and the former churches would be sold. Not everything had to be parted with, however.
"Some things have been brought in from the Deer Crek building and from the Wadena building and I think people are enjoying seeing those things in the new setting," said Lay Servant Kathy Techam.
The congregation is quickly getting used to the new location and the benefits that come with it. A larger fellowship hall, and updated equipment, among other things are being appreciated in the new space.
"We have been blessed, the congregation has really come forth financially. A number of members have put in a lot of sweat equity into the building," said Techam.
Service times at Joyful Spirit are being held at 11 a.m. on Sunday mornings and livestreams are available online via YouTube. A Bible study is also available through YouTube from Pastor Ricardo Alcoser.
Techam said that the sanctuary has been completed and is fully ready for Sunday worship. The fellowship hall is nearing completion, bathrooms are finished, and the offices and Sunday school rooms are ready for equipment to be installed. The kitchen is one of the final projects on their docket and will allow for church meals and snacks for Sunday morning fellowship. Joyful Spirit is located at 61847 State Highway 29, Wadena.
Grace Connection Church held their first service in their new building on Dec. 12. Services are being held at 9:30 a.m. on Sunday mornings. A cold weather policy states that if the temperature is 20 degrees below zero, or colder at 7 a.m. Sunday morning, services will be cancelled for the day. Sermons are also available on their website.
Several Bible studies have started up again, but the decision to resume Sunday school and youth activities will be made at the congregational meeting on Jan. 30.
Senior Pastor Jeff Heisler said that they want to make sure things are running properly before the church resumes all regular activities. Minor works still needs to be done such as trim being installed and equipment being set up in small-group rooms. Otherwise, construction on the building has finished.
The church is equipped with a nursery for those with young children and other ministeries such as children's church, youth group, and soul sisters that are eager for new members.
Grace Connection is located at 56303 US Highway 10, New York Mills and is affiliated with the Southern Baptist Convention.