Johnson scores 1,000th career point as Eagles edge Wolverines
Sports | Published on February 1, 2022 at 6:41pm GMT+0000 | Author: Chad Koenen
0
Olson hits buzzer beater to lift NYM over Menahga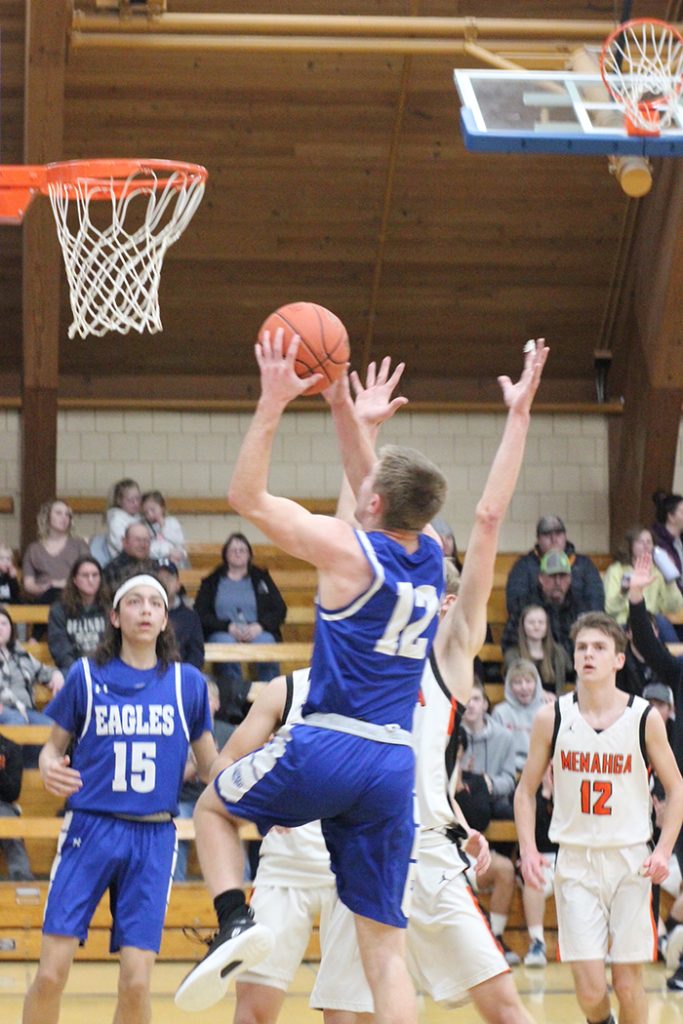 By Chad Koenen
Publisher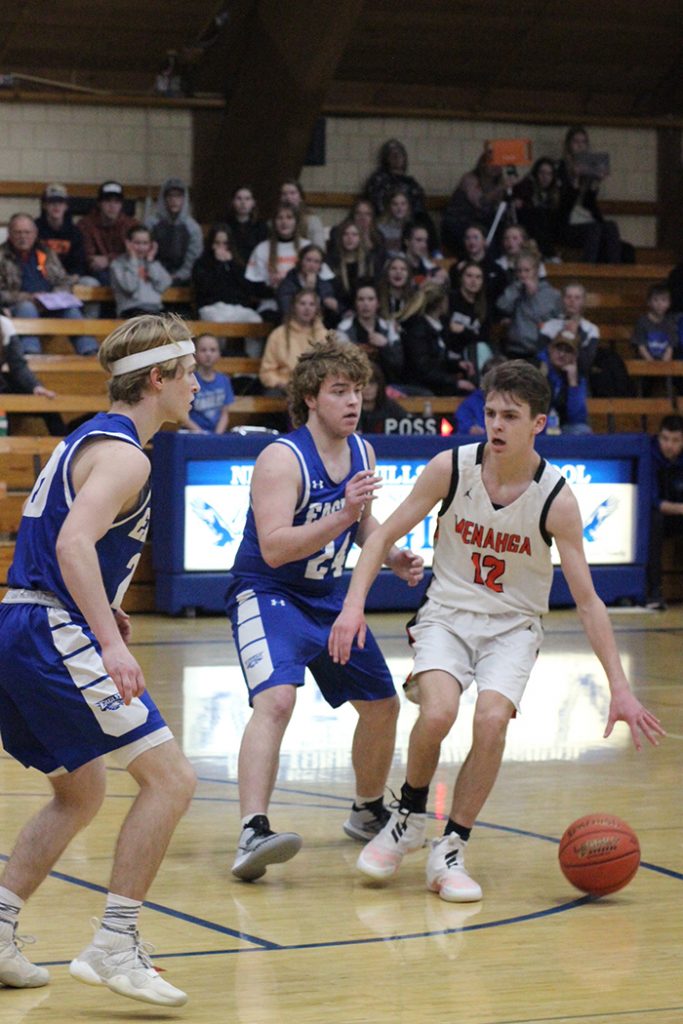 New York Mills remained unbeaten in the Park Region Conference after defeated Wadena-Deer Creek and Menahga last week. The Eagles also secured a commanding 69-35 non-conference win over Frazee to improve to 15-1 overall. NY Mills is also a perfect 8-0 in the conference.
All three wins last week came against Class AA teams, which can be important when it comes to seeding for the sub section tournament later in February.
On Tuesday, the Eagles defeated Wadena-Deer Creek in a back-and-forth game until the very end. Head coach Mike Baune said the Eagles' experience proved to be the difference as they pulled out a tight 74-68 win.
The game was a historic one for Jonah Johnson who scored his 1,000th career point in the win.
On Friday, the Eagles took on a scrappy Menahga team for the second time this season. The Braves played one of their best games of the season as they led NY Mills for much of the second half. However, the Eagles once again found a way to come out on top as Tate Olson banked a shot in from about 30 feet out as the buzzer sounded to give the Eagles a 70-68 win.
Less-than 24 hours later, the Eagles once again took to the court in a busy week of action as they defeated the Frazee Hornets by a score of 69-35.
This week the Eagles will travel to Pillager on Thursday night, before heading to Rothsay on Saturday for an afternoon match up against the Tigers.