NY Mills advances to section one-act play meet
News | Published on February 1, 2022 at 7:26pm GMT+0000 | Author: Chad Koenen
0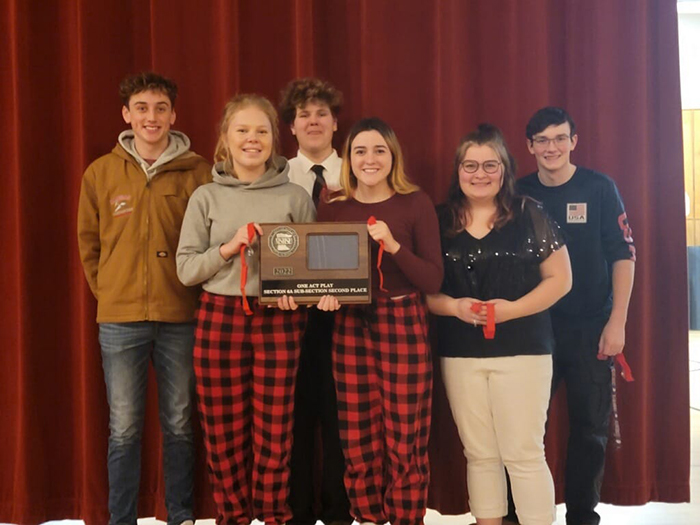 By Chad Koenen
Publisher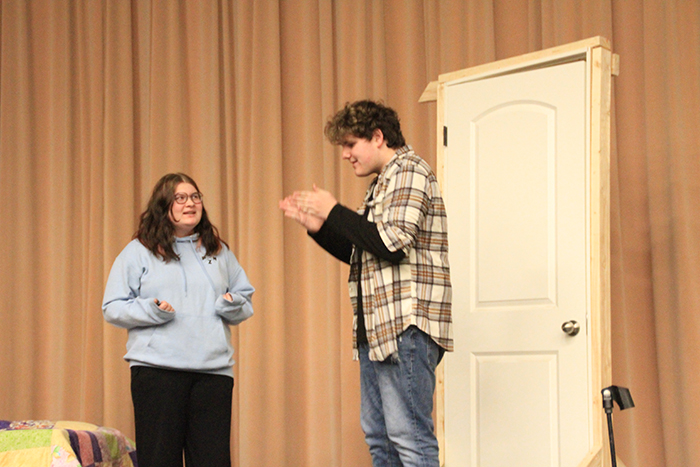 The New York Mills one-act play will be making a return to the section competition this weekend. The Eagles took second place at the sub section meet at Wadena-Deer Creek High School on Saturday.
This year's one-act play is entitled Love Sick. Director Leif Ronning said the play details with how people deal and not deal with relationships as adults.
"It's very poignant. There are some very funny parts, but it is very heartfelt and kind of dark," said Ronning. "It's like the dark cousin to Almost Maine, which is the play we did by the same author last year."
The NY Mills one-act play is utilizing three of a nine part play this year. Ronning said one of the parts of their performance is extremely funny and heartfelt, before crashing at the end. Another part of the play is similar, but ends on a high note, which keeps the audience on their toes.
Last year NY Mills captured first place at the sub section meet and took second place at sections. They were just one place shy of advancing to the state one-act play.
This time around the NY Mills performers will get a bit of home stage advantage as they will be hosting the one-act play section meet this weekend. Ronning said the performers are excited for the opportunity to compete on their home stage for the right to go to state.
"It will be a lot of fun and the kids deserve it. I have such a great group of kids," he said.
This year's one-act play cast includes Charlotte Holmstroem, Te'o LeCouste, Jessica Lens, Elliot Kangas and Jane Gudmundson. The back stage will be handled by Joshua Anderson.