Eagles edge Huskies to improve to 11-8 on season
Sports | Published on February 8, 2022 at 9:09pm GMT+0000 | Author: Chad Koenen
0
NYM to host Henning in PRC action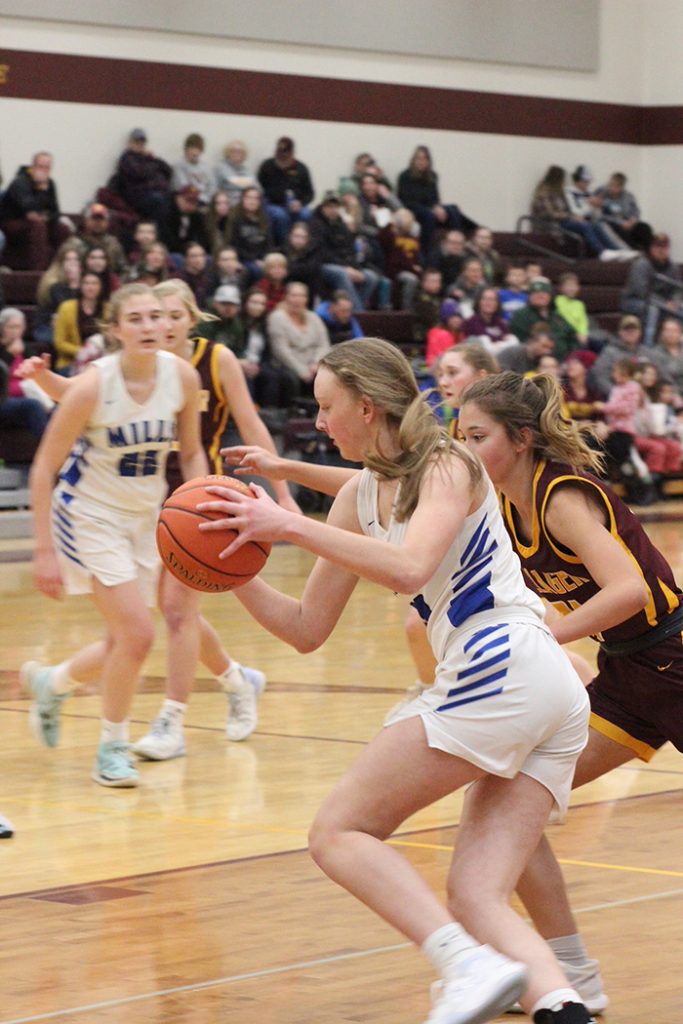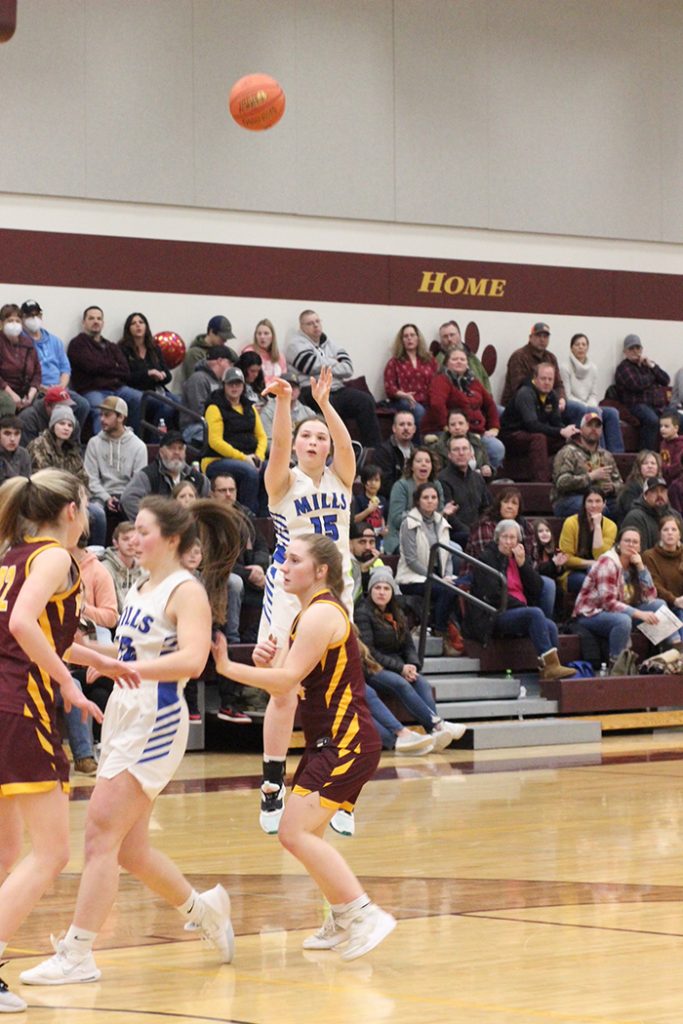 By Chad Koenen
Publisher
Just one month after falling to Pillager by a score of 44-31, the New York Mills Eagles defeated the Pillager Huskies by a score of 58-55 on Friday night.
The game was the first game in a week for the Eagles who didn't waste any time in opening up a 33-24 lead at the end of the first half. The Huskies closed the gap a bit in the second half, but NY Mills was able to hold on for their 11th win of the season and sixth win in the Park Region Conference.
The Eagles were led by Ayla Olson who hit four 3-pointers to finish with 14 points. As a team the Eagles hit seven 3-pointers and went 13-23 from the free throw line.
Megan Riedel also hit a 3-pointer and finished with 12 points, while Bella Bauck also reached double figures with 15 points after going an impressive 8-11 from the free throw line. She made her final six free throw attempts of the game to help the Eagles down the stretch.
Moriah Geiser scored 8 points, Maya Radniecki scored 7 and Kailey Keskitalo rounded out the scoring with 2 points.
The win improved the Eagles to 11-8 overall and 6-5 in the conference.
This week the Eagles will host Henning on Thursday night and Verndale on Friday in a pair of PRC games. The Eagles lost to the Hornets by a score of 51-48 and defeated Verndale by a score of 45-33 in January.