New exhibit unveiled at Cultural Center
News | Published on February 8, 2022 at 9:12pm GMT+0000 | Author: Chad Koenen
0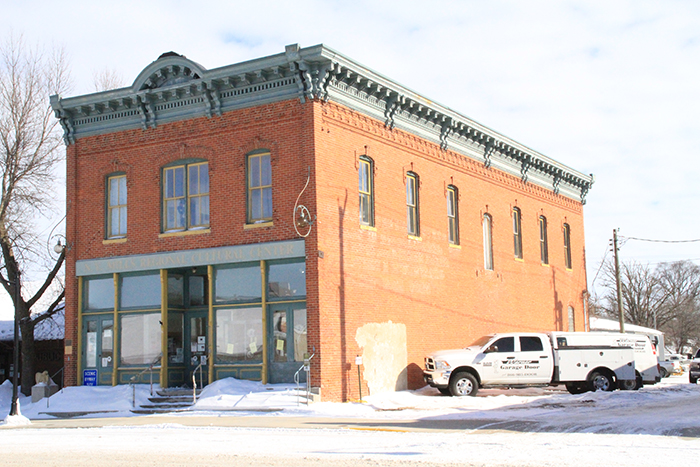 The New York Mills Regional Cultural Center is featuring in its gallery the paintings of Illinois folk artist, Leonora. The show and sale, titled "In Memory Of," will be the first event to raise funds for a new Memorial Tree wall mural to be created in the Cultural Center. Paintings will be on display and for sale in the Cultural Center Gallery from Feb. 2-26.
Leonora was born in Palatine, Ill., and worked as a nurse for most of her life. At age 65, she decided to learn to paint. She took classes at the local park district in both color pencil and acrylic painting. These classes helped her to learn the basics but she did the bulk of her painting on her own from photos sent to her by relatives, postcards, and interpretations of her travels. She was an avid painter producing hundreds of works until her death at age 92.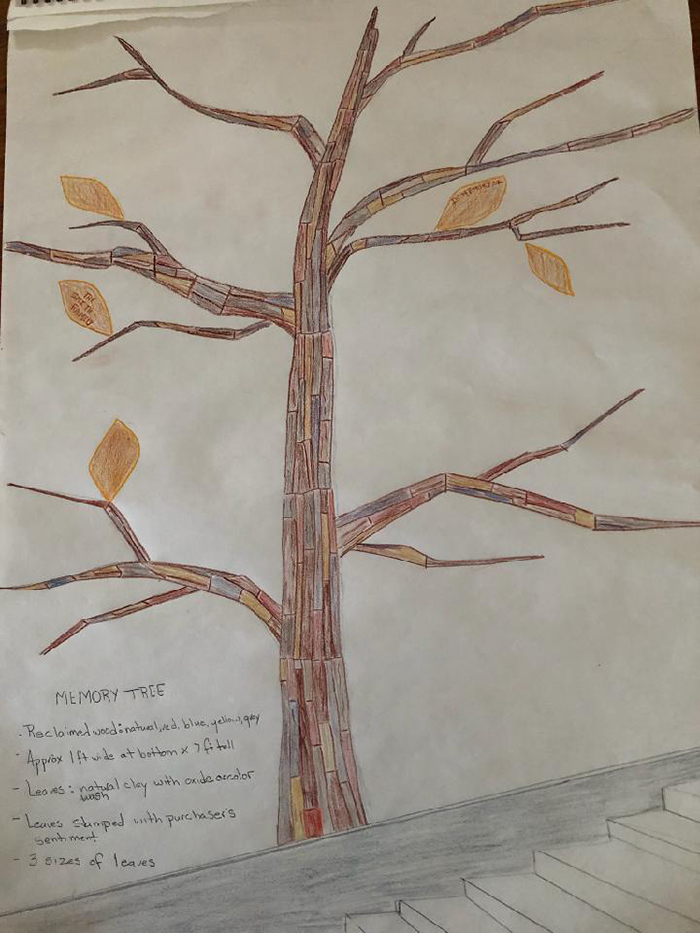 The sale of these paintings will start the fund for the Memorial Tree mural at the Cultural Center. Half of the gallery sales proceeds will be donated to cancer research, and half will go towards the creation of the new memorial mural. Donations will also be accepted for this project. 
The public will also be able to purchase artist-made leaves to honor and recognize their loved ones that will become part of the Memorial Tree. An artist's rendering of the project will be on display at the Cultural Center and a reception and clay workshop is being planned. Contact Cheryl Bannes at: cheryl@kulcher.org for more information. Follow the Cultural Center on Facebook for workshop schedules.
This gallery show and the launch of the new Memorial Tree wall mural is close to the hearts of Cultural Center staff members, as Leonora is the mother of Programs Director Cheryl Bannes. Leonora passed away on Jan. 11, 2022.
This show is free to see and open to the public. Gallery and Gift Shop hours are Wednesdays and Thursdays from 10 a.m. to 7 p.m., Fridays from 10 a.m. to 5 p.m. and Saturdays 10 a.m. to 3 p.m. Private viewing and tours can be arranged by contacting Cheryl Bannes at 385-3339 or cheryl@kulcher.org.
The Cultural Center continues to follow DCD and MDH guidelines related to the COVID-19 pandemic.
This activity is made possible in part by the voters of Minnesota through a Minnesota State Arts Board operating support grant thanks to a legislative appropriation from the arts and cultural heritage fund.
Visit www.kulcher.org, email info@kulcher.org, or call 385-3339 for more information.