NYM senior scores 1,000th career point
Sports | Published on February 8, 2022 at 9:53pm GMT+0000 | Author: Chad Koenen
0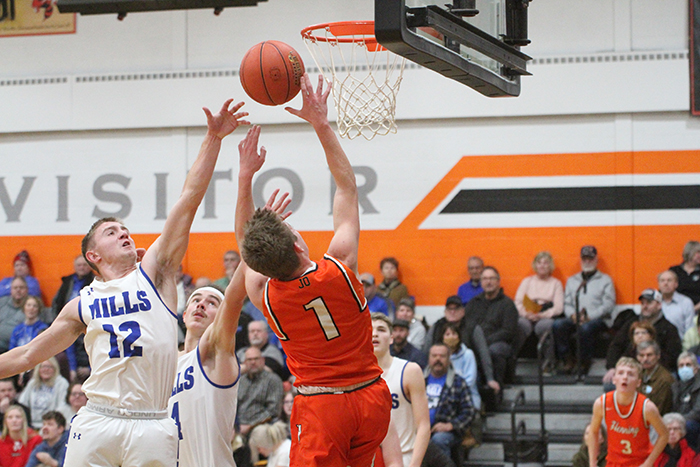 By Chad Koenen
Publisher
Jonah Johnson has made a name for himself on the basketball court over the past four years as a high flying guard with a knack for steals and fast break lay ups. As he helps to guide a senior laden New York Mills basketball team to one of its best seasons in recent memory, the senior guard has hit a career milestone that even the best players on the court dream about getting—1,000 career points.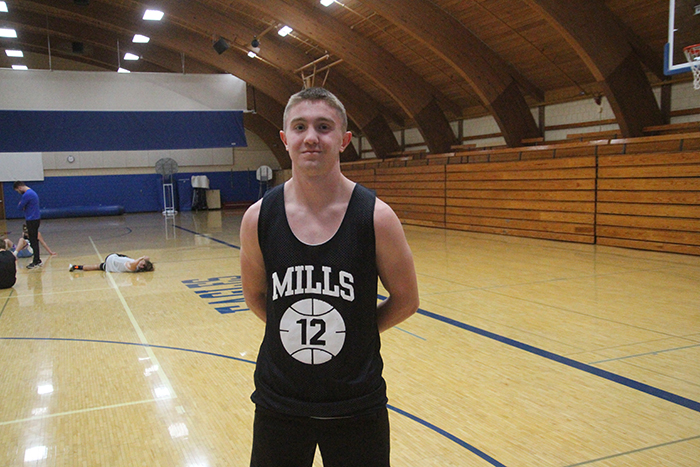 Johnson, who is the son of Tim and Kristin Johnson, scored his 1,000th career point on a steal and lay up during the Eagles' game against Wadena-Deer Creek on Tuesday, Jan. 25.
Coming into the game Johnson needed just 8 points to eclipse the career milestone, one that is shared with fellow senior, and all-time boys scoring record holder, Tate Olson. Prior to the game someone let Johnson know how close he was to 1,000 points. Johnson said it was tough not to think about scoring at least 8 points to break 1,000 career points in the game.
"Once you know it is hard to not think about that," he said.
So far this season, the Eagles are ranked fifth in the state and are 17-1 overall. They are also a perfect 9-0 in the Park Region Conference. They will return to the court against sixth ranked Henning on Tuesday night, before traveling to Bertha-Hewitt on Friday night. Six of the final eight games of the season for the Eagles will be at home.