Supply shortages hit home at NY Mills School
News | Published on February 15, 2022 at 5:13pm GMT+0000 | Author: Chad Koenen
0
School lunch menus need to adapt due to continuing food, supply shortages across the country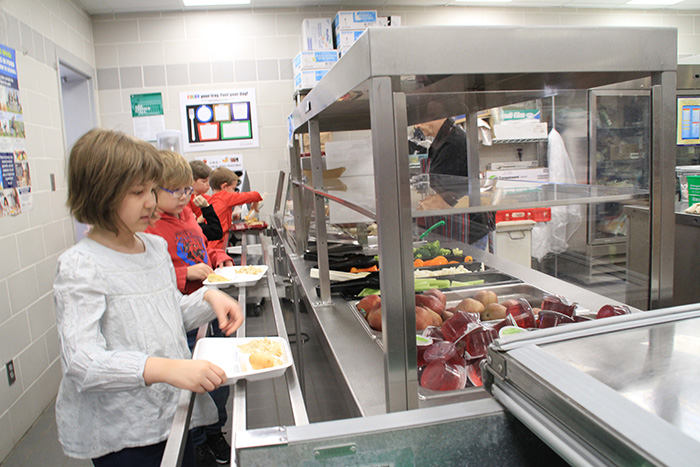 By Tucker Henderson
Reporter
Supply shortages across the country have left public schools unsure of what will be available to serve their students from month to month. New York Mills is no different and has also been feeling the effects of a nationwide food service supply chain calamity.  ¶  "I have been trying to plan far in advance to keep the menu somewhat the same, but there are definitely a lot of items I cannot (add to the) menu right now because of shortages," said Julie Peterson, Food Service Supervisor at New York Mills Public School. 
Peterson also said that by planning ahead, she has been able to meet nutrition requirements, but knows that a lot of schools are struggling.
"There are quite a few shortages going on. Cereal, any kind of pizza, breakfast items, and every type of disposable (items) such as trays, cups, and paper boats," said Peterson. "Fresh fruits and vegetables are also extremely hard to get."
Peterson went on to say that they have had problems getting cartons of chocolate milk and even had to go two weeks without it entirely, noting that it might happen again depending on a number of factors.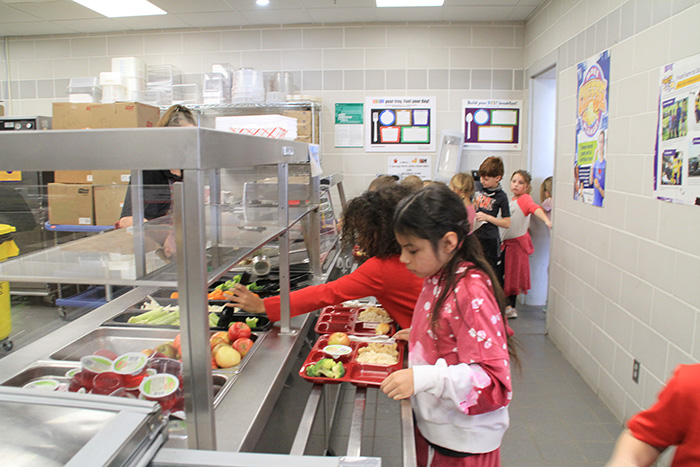 These factors include a wide-array of problems created by the COVID-19 pandemic. The broken supply chain starts with raw materials being in short supply due to changing consumer habits, natural disasters, and lack of workers to process them.
Transportation is a large hiccup in the chain as labor shortages make it challenging and expensive to deliver materials and products anywhere.
According to Martin Bros. & International Food service Distributors Association (IIFDA), "the cost of wooden pallets used to transport goods have increased by over 400 percent."
With prices increasing, laborers becoming harder to hire, and demand at an all-time-high, these shortages have ideal conditions to continue.
Schools are not the only ones facing these challenges. Hospitals, restaurants, colleges, senior living facilities, hotels, resorts, and convenience stores are all having trouble meeting the demands of their everyday needs. Shutdowns in various countries across the world also contribute to shortages as products from overseas are often unavailable at his time.
Luckily, anticipating shortages, planning ahead, and keeping a positive outlook can help avoid some of these pitfalls. Peterson continues to do what she can for NY Mills students and keeps a positive attitude about what the future may bring.
"Hopefully next year will be better," said Peterson with optimism.
As governments are finding ways to combat the COVID-19 virus and workers are able to return to their jobs, there is a likelihood of the shortages to dissipate during the coming year.