New bike fleet has students wishing for warmer weather
News | Published on February 23, 2022 at 5:38pm GMT+0000 | Author: Chad Koenen
0
Bike fleet opens a door for enhanced learning options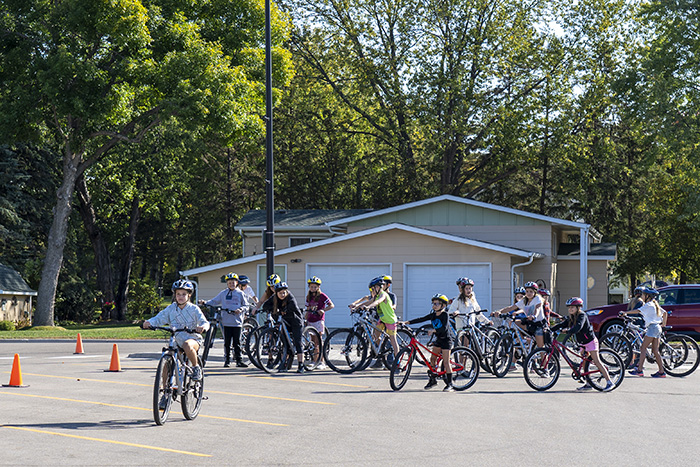 By Tucker Henderson
Reporter
Although winter hasn't yet come to an end, spring is slowly making its way to the area. That means it is the perfect time to start planning warm-weather activities such as taking a bicycle ride with the family.
New York Mills and Henning Schools have shared a bike fleet since 2019, when NY Mills Elementary Principal Judith Brockway had heard about Perham and Battle Lake's bike fleets. She wanted to look into one for NY Mills.
"It was perfect timing due to the potential availability of a grant from Minnesota Department of Transportation (MnDOT)," said Karen Nitzkorski, Workplace Wellness and School Coordinator at PartnerSHIP 4 Health.
She helped the district through the grant writing process, sucessfully securing the grant resources to fund the fleet.
Perham Health donated helmets to make sure the fleet was equipped with all the necessary safety gear. Two of the bikes were modified to accomodate riders in wheelchairs, as well as those who need asssitance from another rider. PartnerSHIP 4 Health provided curriculum that teaches operation and safety for all students.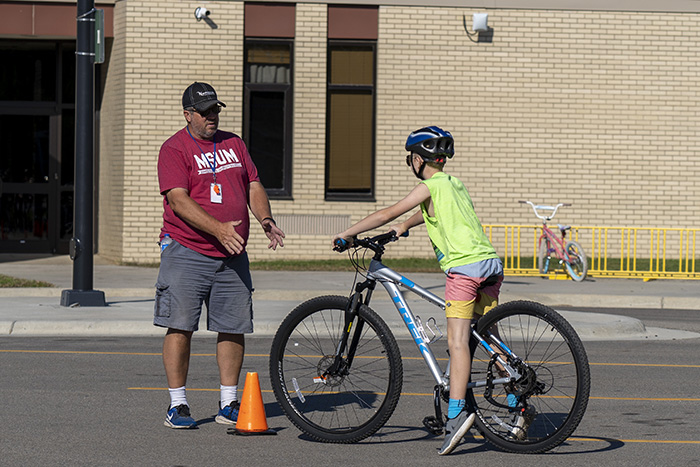 Jeff Rimpila teaches elementary physical education in NY Mills and uses the bikes for safety lessons and practical application classes. He said that the fleet is something that he can use to teach life skills, as once a person learns how to ride a bike, they will likely never forget. He said these bikes are a different style to those in Perham and Battle Lake, which make them ideal for teaching kids.
Safety lessons include teaching students how to correctly signal when they start and stop, the rules of the road, and basic safety information for everyday riding.
The fleet, which is made up of 36 bicycles, fits in a trailer which can be hauled to a desired biking location. Rimpila mentioned that trips to Glendalough, Itasca and Maplewood state parks and also to the trails around Park Rapids are plans for future adventures.
The bike fleet has been a great tool to help get kids active and to learn bicycle safety lessons. They have also provided a unique opportunity to Brian Schornack's students. Schornack is the industrial technology teacher at the school and his classes maintain the bikes and work on repairs when needed.
"The teachers have been very supportive. One teacher always comes with when we ride them," said Rimpila. "Mr. Schornack's classes help with maintenance."
The fleet is also available to the public. A fee of $10 per bicycle per day goes towards maintenance and repairs. Church, youth and various other groups are welcome to check them out, as well as families and individuals in the area. Helmets and vests come with each bicycle and children are required to wear them while riding. Parents and volunteers are also recommended to wear them to maximize safety on the trails.
Those who are interested in borrowing a few bikes or even the whole fleet, contact Jeff Rimpila at jrimpila@nymills.k12.mn.us or get in touch with the NY Mills School.