NYM wins second straight PRC championship
Sports | Published on February 23, 2022 at 5:01pm GMT+0000 | Author: Chad Koenen
0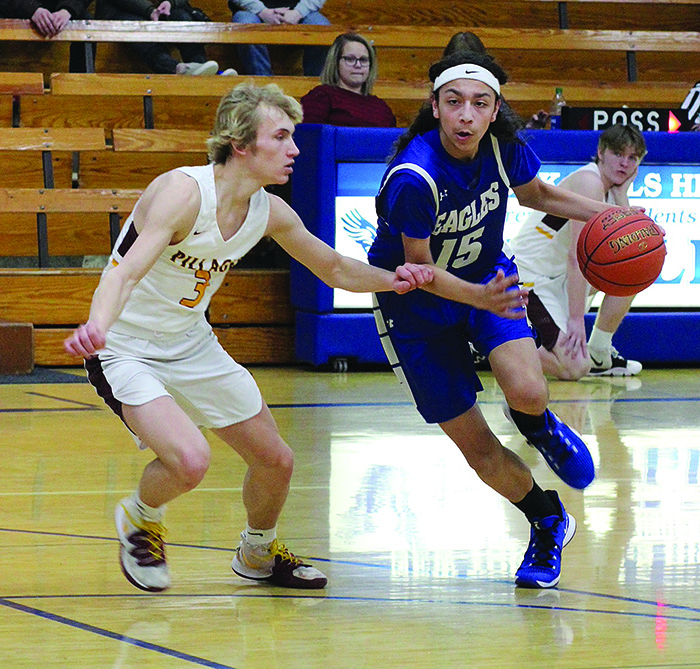 By Chad Koenen
Publisher
With a commanding 78-30 win over Verndale on Thursday night, New York Mills won its second straight Park Region Conference championship. The Eagles improved to 13-0 in the conference with just one game remaining in conference action.
Thursday's win capped off a busy week for the second ranked Eagles as they won three games in the conference and eclipsed 100 points for the first time this season.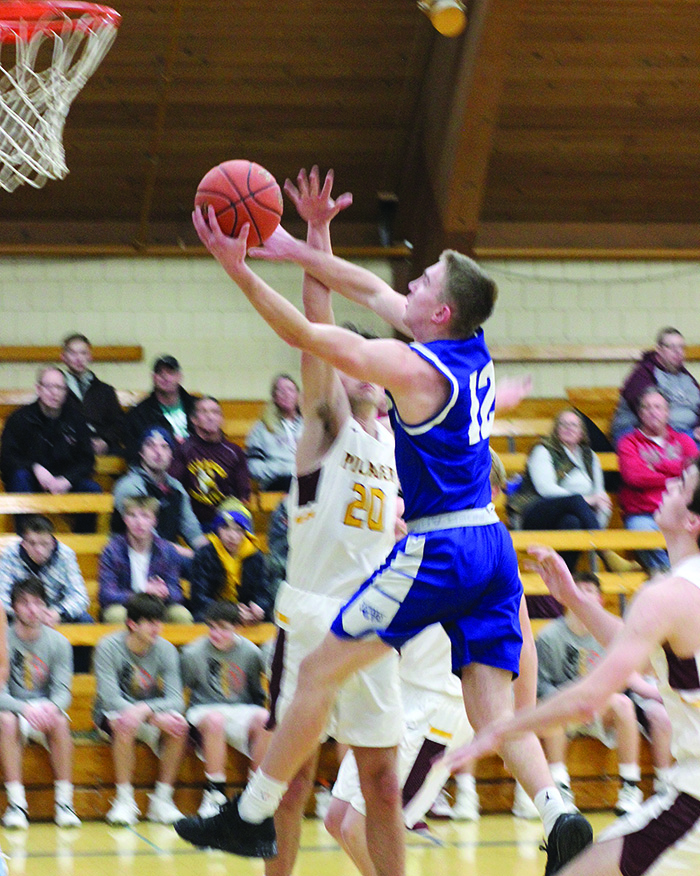 On Monday, the Eagles hosted Pillager in what turned out to be an offensive showcase for both teams. The two teams combined to score 173 points with the Eagles hitting the century mark at the buzzer.
On Tuesday, the Eagles traveled to Bertha-Hewitt and overcame a slow start to come away with a 75-51 win over the Bears.
Head coach Mike Baune said the Eagles were tired from their game the night before and had to pull out of their press for the entire second half of the game. He was happy with NY Mills' half court defensive effort in the second half to carry the team to the win.
NY Mills' busy week came to an end on Thursday as the Eagles hosted a hot Verndale team that had won eight of the last nine games.
Baune said the team had one of their best all around performances of the season and really clicked on the offensive and defensive end of the court. The Eagles went on to win by a score of 78-30 to improve to 21-1 overall and 13-0 in the conference.
This week the Eagles will host Sebeka on Tuesday night in their final conference game of the season. On Thursday the Eagles will host Parkers Prairie in non-conference action, before traveling to Barnesville for another non-conference game.
NY Mills will wrap up their regular season next Tuesday at home against Browerville.
The Eagles are currently ranked second in state and are ranked 10th in the QRF.