Organics recycling project underway in Otter Tail County
News | Published on February 23, 2022 at 5:21pm GMT+0000 | Author: Chad Koenen
0
Program is supported with grant from MPCA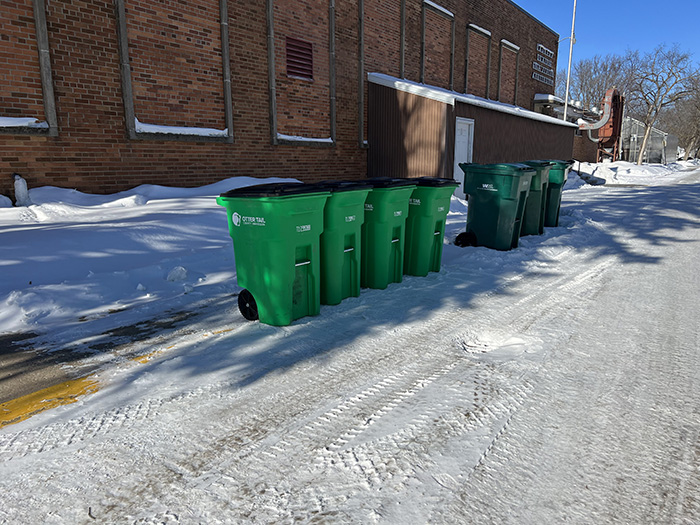 The Solid Waste Department, along with partner sites around Otter Tail County, is preparing to kick off the Organics Recycling Pilot Program over the next week. The Organics Recycling Pilot Program is supported by a grant from the Minnesota Pollution Control Agency. Organics recycling is the industry term for composting food waste and other organic material on a large scale.
Otter Tail County currently has no organics recycling program, and this program is a first step toward diverting a large amount of organic waste from disposal in landfills or the Perham Resource Recovery Facility where it doesn't burn well. The Organics Recycling Program will collect food scraps and other organic waste from larger waste generators such as schools and health care facilities and deliver it to the Glacial Ridge Composting Facility located near Hoffman, Minn.
Participating pilot sites were equipped with green bins, compostable bags, signage, and green refuse carts to collect the organic waste. Both pre-consumer and post-consumer food waste, including meat and dairy are accepted in the program. Steve's Sanitation out of Perham will be performing the weekly collection route for the program.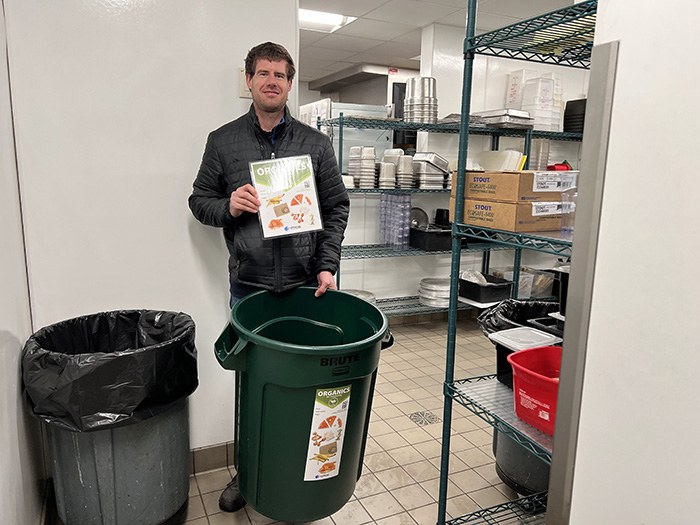 Up to 30 percent of the waste stream is organic waste such as food scraps and keeping organic waste out of the landfill has numerous benefits, such as reducing greenhouse gas emissions that are the result of food waste slowly breaking down in the oxygen-poor environment of a landfill and saving landfill space for waste that isn't recyclable or compostable. Composting also helps recover some of the resources that went into producing the food and helps replenish soil fertility.
"Some of the participating sites will see a reduction in waste generation of 30 percent or more as a result of participating in this program. In one cafeteria, 50 percent of the waste was compostable, so they will be instantly cutting their waste in half by participating in organics recycling. This is something we look forward to celebrating with our participating sites," said Cedar Walters, Public Information & Education Officer, Otter Tail County Solid Waste
During the duration of the grant project which continues through June of 2023, the program is expected to divert approximately 200 tons (40,000 lbs.) of organic material from the waste stream for composting.
For more information about the Organics Recycling Pilot Program and to see a list of participants visit www.ottertailcountymn.us/content-page/organics-recycling/.
For questions about the organics recycling pilot program contact Cedar Walters at cwalters@co.ottertail.mn.us or (218) 998-8914.