Businesses get creative to fill job openings
News | Published on March 2, 2022 at 7:49pm GMT+0000 | Author: Chad Koenen
0
Local business keeps employees needs at forefront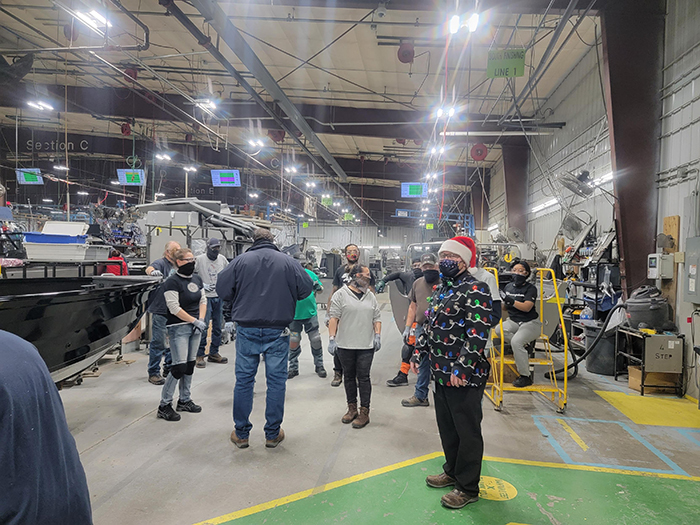 By Barbie Porter
Editor
In today's labor market, finding enough employees to keep a business running efficiently is a challenge. Brunswick of New York Mills is at the forefront of enticing potential employees to join their team.
Human Resources Manager Carlye Carlson explained the secret to luring and retaining employees has been a long standing practice with the nationally-recognized Lund boat manufacturing company. She said the big draws are the "stellar" benefits and perks, flexible scheduling and a family-orientated, upbeat work environment.
Benefits are not easy for all companies to offer, as there is a cost associated. Brunswick, however, is in a position to provide medical, dental and vision insurance to its employees, as well as a 401K match to help prepare for retirement.
It doesn't end there, Carlson noted. There is also a profit sharing benefit given out at the end of the year. She explained when the company makes money, its employees get a cut.
"A lump sum is put in the 401K account," she said. "That doesn't replace the 401K match they get, it is in addition to."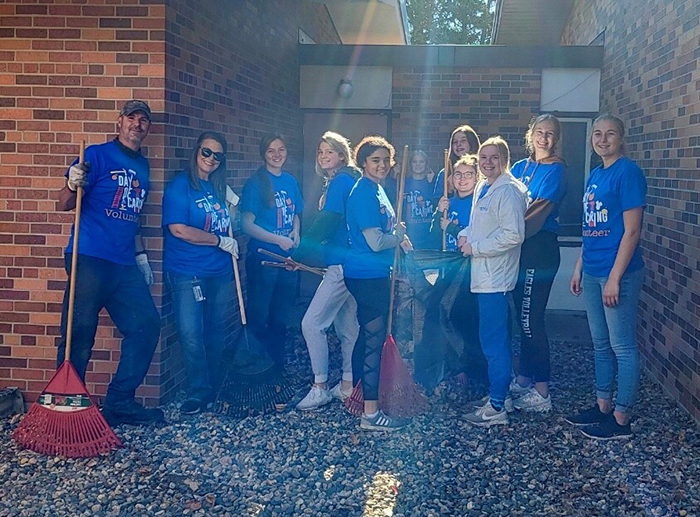 Another perk the company offers employees has to do with recreation on their off-time. Being a premier boat manufacturer, Brunswick sets aside several models of Lund and Crestliner boats for employees to use, at no cost.
"Some take a boat for the weekend," she said, adding the opportunity is offered from Memorial Day to Labor Day. "They can take it to whatever lake they want."
The employees work together in assembly line fashion to build the reputable boats. Carlson explained the process is quite a sight to behold, as the finished product starts with huge coils of aluminum.
"We make about 50 boats from start to finish every day," she said.
The shift hours include 5:30 a.m. to 4 p.m. and 4:30 p.m. to 3 a.m. Monday through Thursday. There is also a weekend shift working Friday through Sunday, so those during the week are given a three-day weekend. Carlson said sometimes an abundance of orders come in and to complete them on time overtime is offered.
The company recognizing as lives change or children get older there may be a need to make accommodations regarding scheduling. Carlson said the company is open to working with employees to provide a flexible schedule. An example Carlson gave was when an employee expressed concern about the work schedule conflicting with their child's school activities. The company did what they could to accommodate the parent.
"We find ways to help if we can. We are fair to all the employees, but we work with people to have the job work for them."

Carlye Carlson, Human Resources Manager, Lund Manufacturing Company
Carlson added the "sky is the limit" as far as opportunities with the company. Some may start on the assembly line and transfer to a different department, while others start in marketing, financing, engineering.
"There are many options because all the work is done right here," she said.
The company also prides itself in being heavily involved in the community of NY Mills. Carlson said there are celebrations and events employees get involved in, which is encouraged.
"Brunswick is a huge global company, but is run independently for the most part," Carlson said. "The company doesn't feel as big as it is; it feels personable where you know almost everyone working here. There is a casual, up-beat environment and ideas and opinions are wanted. We work hard to keep it a family-orientated fun place to work."
To see the impacts of the company's dedication to their employees, one need only to look at longevity of their staff. Carlson has been with the company several years, and the employee who currently has the longest employment with Brunswick at the NY Mills operation has more than 40 years under their belt.
Carlson invited anyone interested in joining the Brunswick team to stop at the business located at 318 West Gilman Street or call (218) 385-2235 for more information.