Minnesota FoodShare Month underway at NYM Food Shelf
News | Published on March 2, 2022 at 7:42pm GMT+0000 | Author: Chad Koenen
0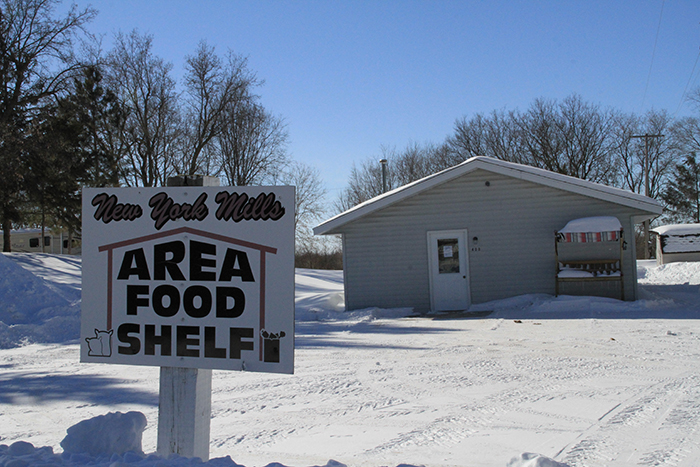 By Tucker Henderson
Reporter
If you're looking for a local cause to support, look no further than the New York Mills Food Shelf. All food and monetary donations given to the food shelf in the month of March is reported to the Minnestoa FoodShare office and additional funding is allocated through them based on donation totals.
During last years campaign, $9,603.70 and 160 pounds of food were donated to the local food shelf. During the past year, 224 familes and 555 individuals were served by the food shelf as 31,716 pounds of food was given to those in need. Since its inception, the food shelf has supplemented community members' cubboards with food to feed their families.
In 2000 March food share totals amounted to $1,668.75, a record giving amount was raised in 2017 for $17,926.54. With the community's help, the food shelf can surpass that rec-ord and help continue to support the local community in need.
Donation boxes will be available at local churches. Anyone with a food donation or further questions is asked to contact Connie Warner at 385-3669 (home) or at 385-2853 (work Mon.-Thurs.). Checks can be made out to: New York Mills Area Food Shelf, PO Box 323, New York Mills, MN 56567
The NY Mills Food Shelf is open once a month from 9 a.m. to 12 p.m. on Feb. 28, March 28, April 25, May 23 and June 27. In the event of an emergency, please call the Cultural Center at 385-3339. Usage is limited to one time per month per family or individual. All information is kept confidential.