Otter Tail County Sees Housing Growth in 2021
News | Published on March 2, 2022 at 7:16pm GMT+0000 | Author: Chad Koenen
0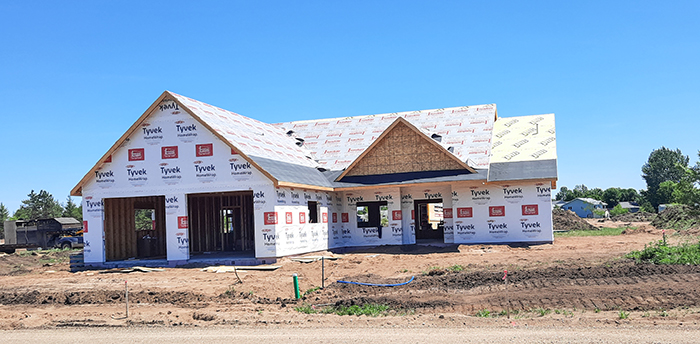 Otter Tail County's Big Build initiative saw promising housing growth in 2021. Last year, $79.2 million in housing investment was added in the County from 507 new and rehabbed housing units, 435 of these being new construction and 72 being rehabbed units. This is an increase in new construction countywide compared to 2020.
The success in 2021 is great progress toward The Big Build's goal of 5,000 new or significantly rehabbed homes by 2025. Since launching the initiative, 30 percent of that goal has been completed. More homes are still needed to meet demand and achieve the big goal.
The Otter Tail County Community Development Agency (CDA) launched The Big Build at the end of 2019 as a housing growth and investment initiative. The initiative was created because the expansion of housing opportunities is a countywide priority to address workforce needs and existing residents' needs. With more than 1,000 available jobs in the County right now, increasing the housing supply will help meet the needs of newcomers filling these job openings and existing residents seeking more suitable housing options.
"I am excited and motivated by the progress we have made to our goal of 5,000 units by 2025," said Otter Tail County Commissioner and CDA Board Member, Lee Rogness. "The increase in construction shows the strong housing demand and the commitment of local builders to make progress even with supply chain and building material costs presenting unique challenges."
A strong need for housing remains even with the successes of 2021, and the CDA can provide support and resources to housing projects in Otter Tail County. More information about the Big Build including information about the resources available for projects can be found at bigbuildotc.com or by contacting Amy Baldwin at 218-998-8050.