Eagles edge Tigers in regular season finale 85-73
Sports | Published on March 8, 2022 at 4:39pm GMT+0000 | Author: Chad Koenen
0
Second ranked NYM to open playoffs at home
By Chad Koenen
Publisher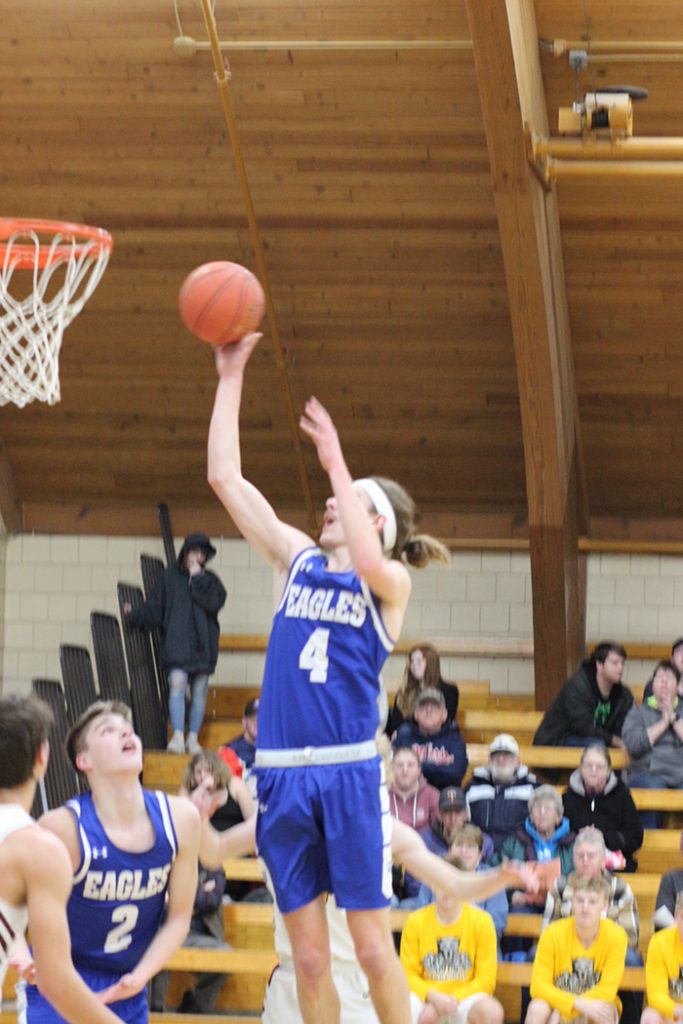 New York Mills wrapped up its regular season with two more wins last week. The Eagles finished their Park Region Conference season with a perfect 14-0 record after defeating Sebeka by a score of 83-28 on Monday. Then they defeated Browerville by a score of 85-73 in non-conference action on Tuesday night.
Tuesday's game took on an extra special meaning for NY Mills' seven seniors. The team held senior night in the last regular season home game of the year.
"It was incredible to see the whole team rally around the seniors and I'm glad we performed well to make it an all-around great night," said head coach Mike Baune.
The wins improve the Eagles to 25-1 on the season. They are currently the fourth ranked team in the QRF and ranked second in the state poll.
The Eagles received the top seed in the sub section tournament and will take on either eighth seeded Rothsay or ninth seeded Park Christian on Thursday night in NY Mills. The game will begin at 7 p.m.
The winner of the game will take on the winner of fourth seeded Breckenridge and fifth seeded Battle Lake on Saturday at 1 p.m. in Perham.
On the other side of the sub section, second seeded Henning will take on the winner of seventh seeded Norman County East/Ulen-Hitterdal and 10th seeded Underwood in the opening round, while third seeded Hillcrest will take on sixth seeded Lake Park-Audubon.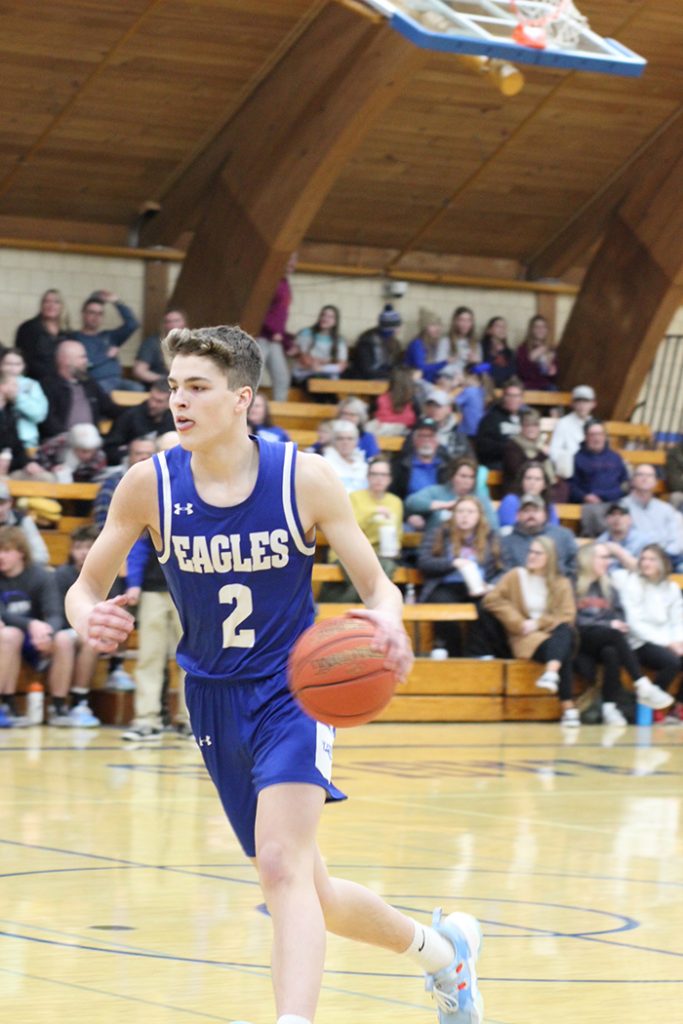 The sub section championship game is set for Tuesday, March 15 at 7 p.m. in Perham. The Section 6A championship game is scheduled for Friday, March 18 at Fergus Falls High School beginning at 7 p.m.
Baune said the team knows the section is loaded with talented teams, but NY Mills is looking forward to the challenge.
"We know we are going to have our hands full each game given that Section 6A is a top section in Class A basketball this season. The boys are anxious to get going as am I," he said. "The team seems focused and confident that we can go out and get the job done. Now all that's left to do it execute and let the chips fall where they may. We're very excited."
Currently there are five teams ranked in the top 13 in the state in Section 6A. The south side of the sub section features fourth ranked Belgrade-Brooten-Elrosa, eighth ranked Hancock and 12th ranked Ashby. The top half features second ranked NY Mills and 13th ranked Henning.