New life comes back to NYM building
News | Published on March 8, 2022 at 5:31pm GMT+0000 | Author: Chad Koenen
0
Wedde Tax Accounting opens in NYM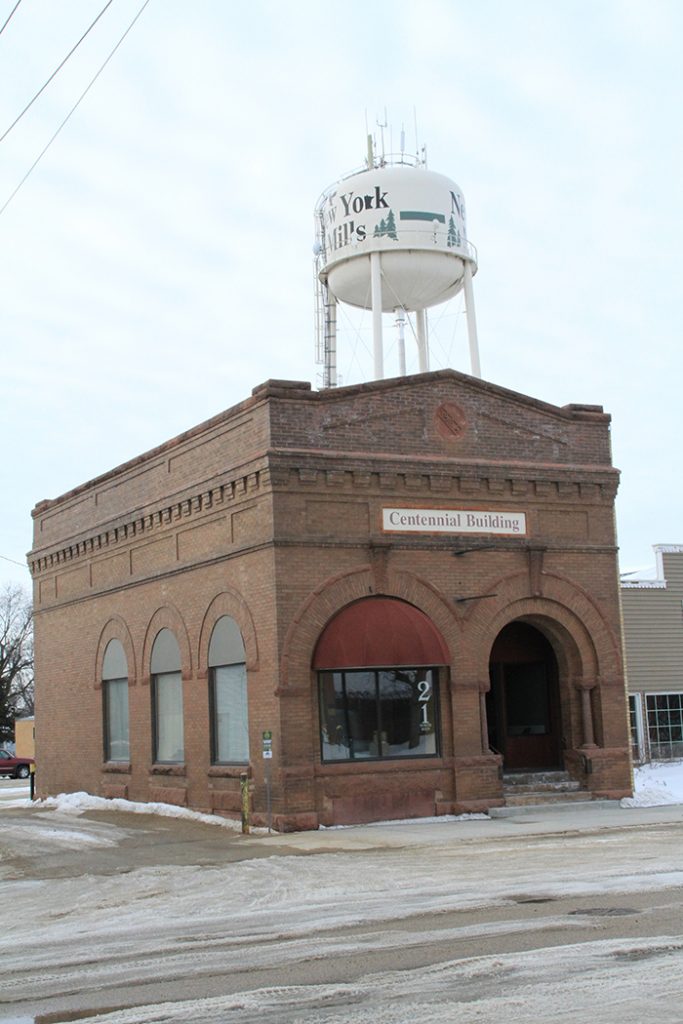 By Tucker Henderson
Reporter
A new name has been added to the Centennial Building's front door. Lindsay A. Wedde, EA has made the New York Mills landmark the home of her new branch office here.
Wedde also operates an office in Detroit Lakes, but her roots as a pubic accountant started in NY Mills.
"When I originally opened my office, I started out in Mills. I moved to Wadena to be a central location between Mills and Staples," said Wedde. "I had an office in Staples as well."
The Staples and Wadena offices have since closed, as Wedde stays busy helping the residents of Becker and Otter Tail counties with their accounting needs.
Wedde began her career journey when she obtained her associate's degree in accounting. She then moved to Minneapolis to continue her education and eventually earned her bachelor's degree in accounting, as well as a bachelor's degree in business management.
When Wedde, with her husband Matt, purchased the Centennial building last November, they did so knowing that their family was close by.
"All of our kids go to school in Mills, so I decided to come back and it would be easier to go to all of their school activities and sports," said Wedde.
She is able to schedule appointments during the week at each office as she drives back and forth, which makes her life easier when it comes to planning other activities. For example, last week she was all set-and-ready to make the trip to the Twin Cities to watch her step-son wrestle at state.
Despite the proximity between the offices, Wedde enjoys her time with her clients.
"I like the variety of people I meet. I started out in corporate accounting and I got bored, so when I switched to public accounting, it was a lot more variety," she said. "I get to do different things everyday instead of one very departmentalized task."
With the range of services that she provides, Wedde has plenty of options to keep her engaged within her profession.
"I do tax preparation, bookkeeping, payroll, bill pay," said Wedde. "Pretty much a wide variety (of services)."
With tax day quickly approaching, local taxpayers may want to utilize her local services. However, there are currently delays within the tax system.
Wedde said that there are different tax deadlines depending on whether a farm, corporation, or individual wants to file.
"Some people don't realize that there are different deadlines," said Wedde.
Luckily for her clients, the office is open year-round.
"I know some people didn't realize I did more than taxes. I can even help reconcile their bank statements," said Wedde. "My hours aren't always as long as this time of year, but I am available year-round."