Rudolph, Ruther take over at Mills Lanes, Lucky Strike Grill
News | Published on March 8, 2022 at 5:36pm GMT+0000 | Author: Chad Koenen
0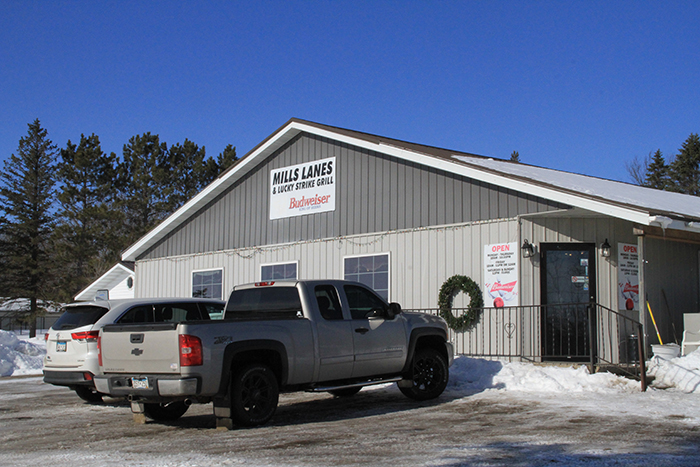 By Tucker Henderson
Reporter
A new set of owners greet patrons from behind the counter at Mills Lanes. Though they have both been hard at work cooking and serving food in the past, they only recently were passed the reins to the business.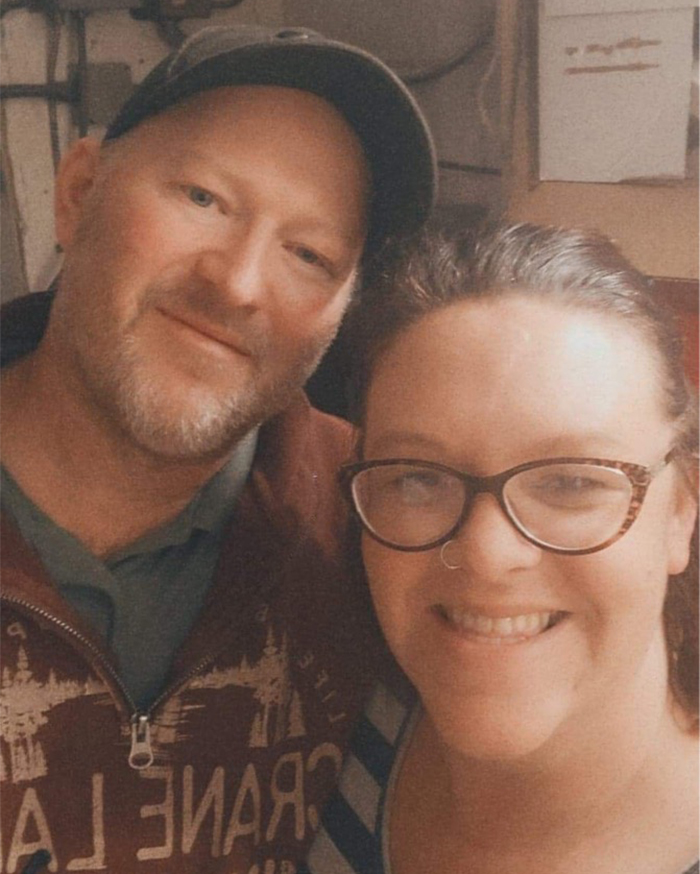 Chad Rudolph and Tiffany Ruther have been calling the shots at Mills Lanes since March 1. The two co-owners place a lot of value in Dolly and Owen Tumberg's accomplishments over the past 22 years under their ownership. As a result, other than a couple of menu changes, the atmosphere at the bowling alley will largely stay the same.
Rudolph was looking for a career change and found that his interest in bowling lined up well with a new job.
"I do love bowling. Bowling helped my decision to (buy the business). I was in construction and I needed a change. I couldn't physically do it anymore. My shoulders were bothering me so bad that I needed something different." 

Chad Rudolph on why he decided to purchase Mills Lanes
Rudolph joked that "Tiffany talked me into it." He also mentioned that he was somewhat versed in the restaurant scene before his time at Mills Lanes.
"I grew up around the restaurant business with my mom owning a restaurant when she was younger. She also worked at Eagles for many years," he said.
Ruther is a rural mail carrier during the day and works at Mills Lanes after delivery is over. She is looking forward to meeting new customers and maintaining relationships with the regulars.
"Dolly and Owen have always told us that it's the people you meet. They come back and then they become friends," said Ruther.
Rudolph said that being in charge comes with different emotions, but he's glad to test the waters as co-owner.
"It has been a little overwhelming at times, but other than that it has gone well. The community is very supportive," he said.
Ruther agreed that the Tumbergs have been a large asset in helping with the transition.
"Dolly and Owen are great mentors, we are very lucky to have them here," said Ruther.
"They are here during the transition to help out when we need them," said Rudolph.
He is also grateful to have the pair on staff.
Hope and excitement for the business' future surrounds their daily thoughts.
"I'm just excited to have a new adventure and having something that, if I don't decide to stay with my full-time job, I can fall back on," said Ruther.
She added that working at the bowling alley doesn't feel like a job to her as she loves her time there.