County basketball history recalled
Sports | Published on March 15, 2022 at 3:27pm GMT+0000 | Author: Chad Koenen
0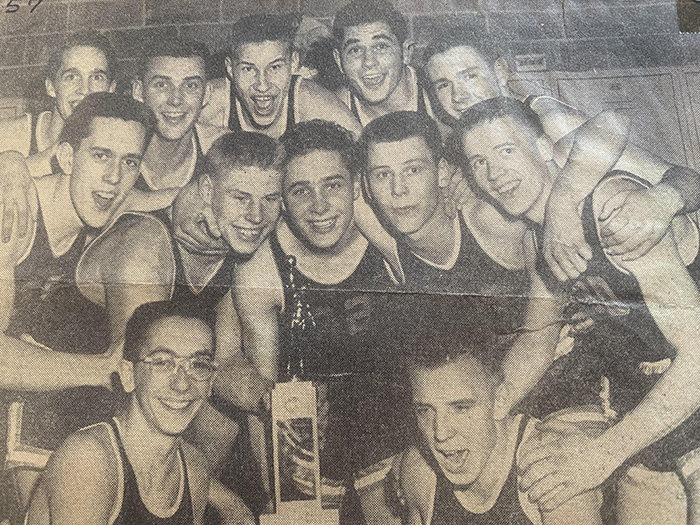 By Tom Hintgen
Otter Tail County Correspondent
County basketball teams, during the 1950s and 1960s, were part of districts and regions. It was a one-class system of just boys high school basketball in those days.
Minnesota high school girls basketball commenced in 1974.
Towns such as Pelican Rapids, Rothsay, Fergus Falls, Underwood, Battle Lake Perham, Frazee, Moorhead, Detroit Lakes and other towns were part of District 23.
Communities that included Henning, Parkers Prairie, Deer Creek and Bertha were in District 22 that also included larger towns such as Sauk Centre and Alexandria.
New York Mills, Menahga, Sebeka and Wadena were part of District 24 that also included towns such as Staples, Brainerd and Crosby-Ironton.
To the southwest in District 21 were towns such as Breckenridge, Wheaton, Ashby and Elbow Lake.
Those four districts were part of Region 6 that produced one of eight teams competing in the state boys basketball tournament in the Twin Cities.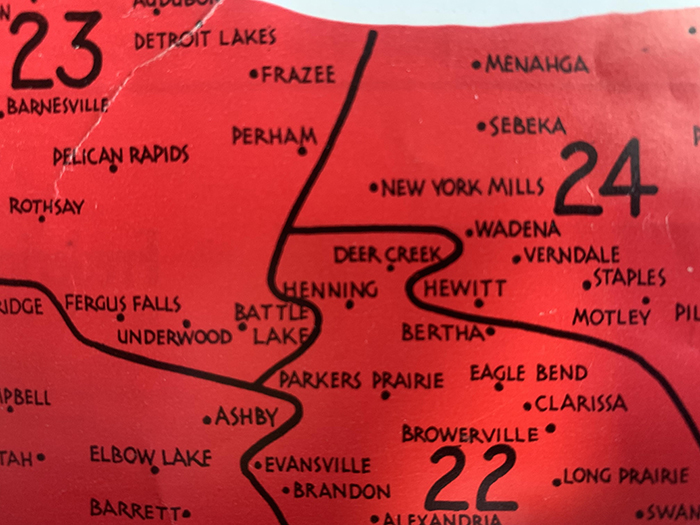 In 1966 Henning, winners in Region 6, advanced to the state tournament and took powerful Edina to three overtimes before losing to the Twins Cities powerhouse.
Fergus team survived Carlisle bus crash
Sixty-five years ago, in March 1957, the 23-0 Fergus Falls Otter boys basketball team headed by bus toward Moorhead for the semi-finals of the Region 6 tournament at the Concordia College gymnasium.
During the early stages of a snowstorm, the team bus went off the road and into a ditch north of Carlisle.
Those were the days when the main road, prior to Interstate 94, was the old Highway 52 that went through Carlisle, Rothsay, Lawndale, Barnesville, Baker and Sabin prior to arriving in Moorhead.
Fortunately, nobody was injured in the bus crash. Team members, along with head coach Duane Baglien and assistant coach John Hermes, continued the journey to Moorhead in private vehicles.
After a regional semi-final victory over Alexandria, a full-fledged blizzard was underway in Moorhead. Many student fans slept overnight on the gymnasium floor, with blankets and sleeping bags provided by Concordia College.
Many adult fans from Fergus Falls and Alexandria stayed at area motels or with relatives and friends.
Fergus Falls, the next evening, won the Region 6 title with a 61-54 win over Brainerd. This vaulted the Otter boys to the state tournament for the first time in 37 years.