Eagles take second in sub section tournament
Sports | Published on March 15, 2022 at 3:37pm GMT+0000 | Author: Chad Koenen
0
NYM falls to Underwood 55-36 in finals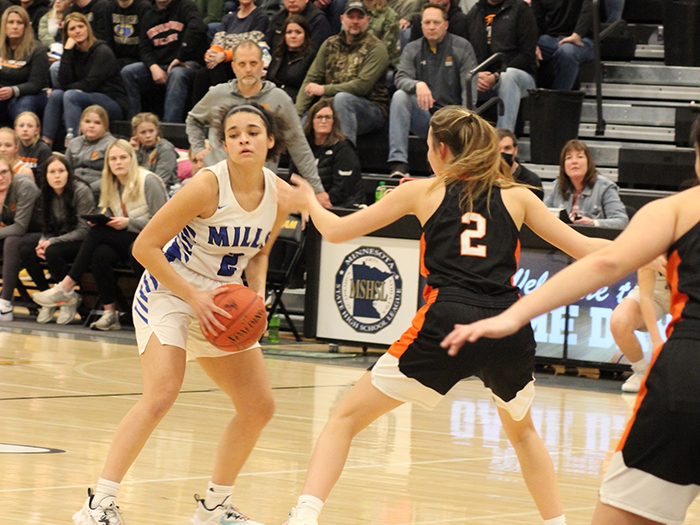 By Chad Koenen
Publisher
New York Mills had its run in the Section 6A tournament come to an end on Wednesday night as the Eagles fell to the Underwood Rockets by a score of 55-36 in Perham.
The Rockets got off to a hot start on Wednesday and held a commanding 35-11 lead at halftime. After a half in which nothing seemed to go right for the Eagles, the team was able to outscore Underwood in the second half by a margin of 25-20, but it wasn't enough to erase their early deficit.
Ayla Olson scored a team high 10 points in the loss, while Megan Riedel and Moriah Geiser each scored 7 points in the loss. Bella Bauck and Alayna Baune scored 4 points, Maya Radniecki scored 3 points and Mackenzie Gilster rounded out the scoring with 1 point.
The loss ends NY Mills' season with a record of 17-10 overall. They finished as runner up in the sub section tournament.
Underwood would go on to fall to Hancock in the Section 6A championship game on Friday night by a score of 61-56 as the Owls advanced to the state basketball tournament.