Local family is pulling for Hepola
News | Published on March 15, 2022 at 4:32pm GMT+0000 | Author: Chad Koenen
0
NYM relatives have fond memories of new candidate for state governor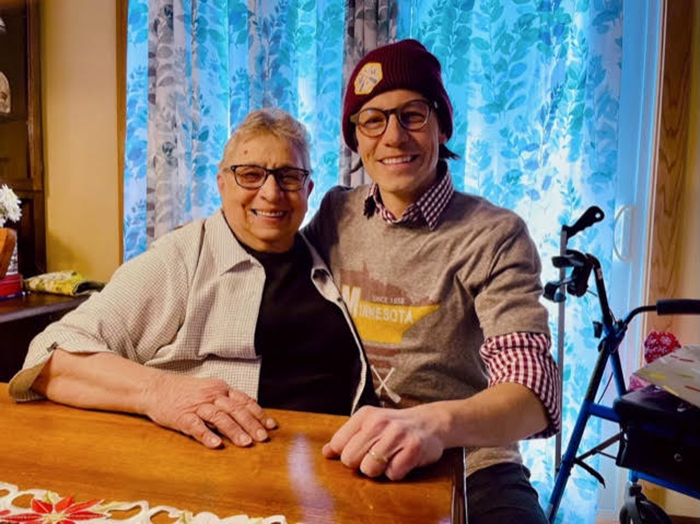 By Tucker Henderson
Reporter
After Perham native Cory Hepola announced that he would be running for governor of Minnesota on March 1, many took an interest in his third-party approach to unite the state.
Hepola's grandmother, Bernice Anderson, who is a resident of New York Mills, gave the New York Mills Dispatch a glimpse into Hepola's past and his upbringing in both Perham and NY Mills. Memories of baseball, basketball, and football surround Hepola's childhood.
Anderson said that he was a "true Minnesota sports guy, always with a Twins ballcap on his head." This explains Hepola's enthusiasm for basketball while going to school in Perham. He eventually was named MVP as a senior for the Heart 'O Lakes Conference. Anderson said that these early expereriences helped shape Hepola's character.
"From a young age, he showed honesty, integrity, and strong faith," said Anderson. "In elementary school, he'd challenge himself with math timed tests. He always tried to beat his previous score at a faster pace."
Anderson said that work ethic was something her children learned, it wasn't something given out. As farmers, she and her husband Reuben taught their children to work hard on the farm and that work ethic carried on into their grandchildren, Hepola included.
"Cory appreciates the work ethic that he learned from his family growing up. He values hard work today in his own life."

Bernice Anderson on her grandson's work ethic
Speaking about his tenacity of character and stick-to-itivness, Anderson mentioned that Hepola always strived to be cavity-free and has maintained that to this day. She said that he had dreamed of becoming a basketball star, and later, a TV personality, which is why he was so adamant about keeping his teeth clean. Hepola achieved his dreams of making the big screen when he got his first television gig as a sports anchor and reporter at KXJB-TV in Fargo, N.D.
Anderson said that Hepola's previous work in journalism has increased his objectivity and helped him look at the big picture when it comes to analyzing different issues.
"His work has instilled in him (the need) to gather all facts before jumping to conclusions," said Anderson.
Hepola's own statements seem to agree.
"As a journalist, my whole goal was to tell peoples' stories, listen, and empower. We were gathering each side of every issue," he said.
A calling to public service, especially to a position such as governor, starts at a local level. Anderson also talked about her grandson's community outreach before he left for college.
"Cory volunteered and loved coaching basketball for elementary aged boys while in high school," she said. "He also participated in many service projects as an active member of his church youth group, such as cleaning ditches."
Anderson said that his outlook on life and his service to others stems from his faith background.
"I see his faith as his biggest strength. Even during his college days at Concordia, he maintained closeness to God and every community where he has lived, finding a church was his top priority," said Anderson. "Another strength I see in Cory is his love of being a dad to his three kids," she added.
As Hepola seeks endorsement from politicians and other leaders from accross Minnesota, one local endorsement comes from Pleasant Lane in NY Mills.
"I am proud and believe that Cory will do very well for the state of Minnesota," said Anderson.