Bringing a woman's touch to Shoreland'r
News | Published on March 23, 2022 at 4:48pm GMT+0000 | Author: Chad Koenen
0
NYM alum is only female on the line at local company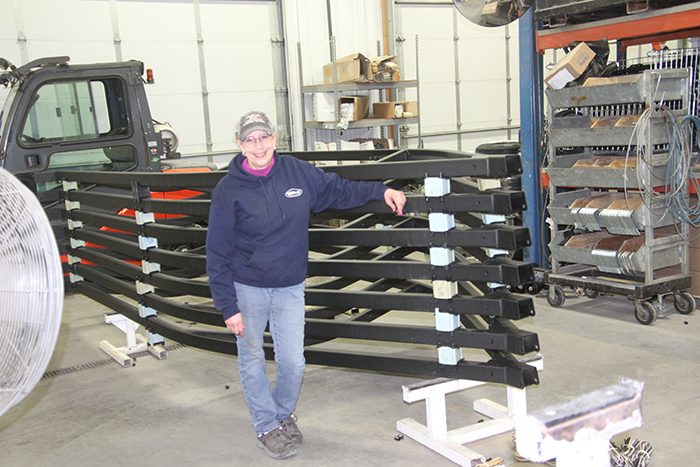 By Barbie Porter
Editor, Frazee-Vergas Forum
Jackie Geiser started her first full-time job at 55 years of age.
The 1984 New York Mills High School graduate spent much of her adult life as a mother to five children. Her work load included raising her kids to have strong moral fibers and hard-work mentalities, as well as the never-ending household chores.
"I was fortunate, and lucky that my husband had a great job so that I could be a stay-at-home mom," she said. "But, in Oct. 2020 all our kids had graduated (high school) and I thought it was time to do something."
Her brother, Jason Borchert, suggested she give his place of employment a try. He works at Midwest Industries Shoreland'r in NY Mills, which Geiser noted is a large company based out of Iowa that builds trailers.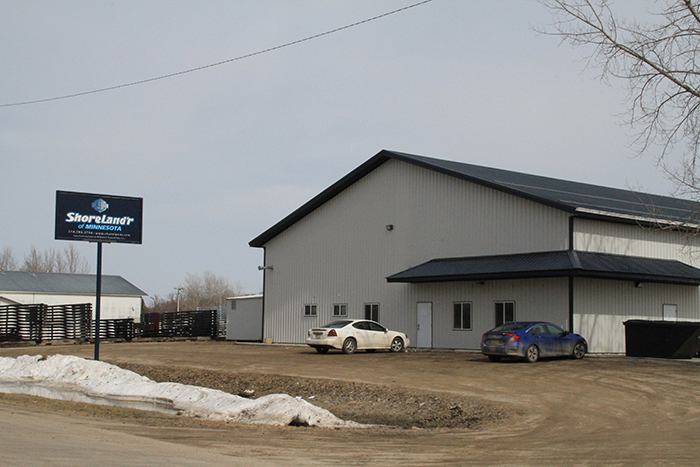 "I like working with power tools and flip old vintage campers," she said, noting she still had a few doubts she could do the work. "My brother told me to think of it as a Lego project­—you read a blue print and that will tell me what puzzle pieces are needed and where to place them.
"I went in there saying I wanted a challenge, and I think I can do this," she continued. "There are many tools: measuring tape, wrenches and cordless air impact wrenches, which were scary at first."
She made her rookie status known to her team, noting she sought guidance, but wanted to be capable of holding her own.
"The guys in my work bay are amazing," she said. "I was a little slow at first, but they were nice about it and make going to work fun."
The daughter of Madge Putikka is the only female working on the floor at Shoreland'r, and wonders why on a daily basis. The work is fun and offers variety (as each trailer is married to a specific Lund or Crestliner boat). She also enjoys seeing the trailer being built from start to finish right in NY Mills.
Her original plan was to work for a few months through the temp agency that hired her during the labor shortage caused by COVID-19. Last October she was offered full-time at 32 hours a week, which included full benefits.
"I expected a two month job and extra Christmas cash. Here I am 18 months later and loving working here."

Jackie Geiser
Geiser is also the oldest employee. Whether a co-worker is young or old, she said they receive the same respect and are welcomed as a member of the team.
"Everyone has a great sense of humor, too," she said. "I told my boss that I had an interview with the paper and he said to remember one thing, he said, 'You are a daisy in a field of dandelions.'"
The compliments and witty banter make the work day sail by. Geiser said the company also treats its employees with the same respect and appreciation.
"It is a company where the workers come first," she said. "If anyone is thinking of applying, my advice is don't be afraid of trying something different. Look at me, I tried at my age and found something I love."