Centennial Realty provides a steady hand in changing real estate industry
News | Published on March 29, 2022 at 3:12pm GMT+0000 | Author: Chad Koenen
0
New York Mills based real estate business focuses on building relationships with clients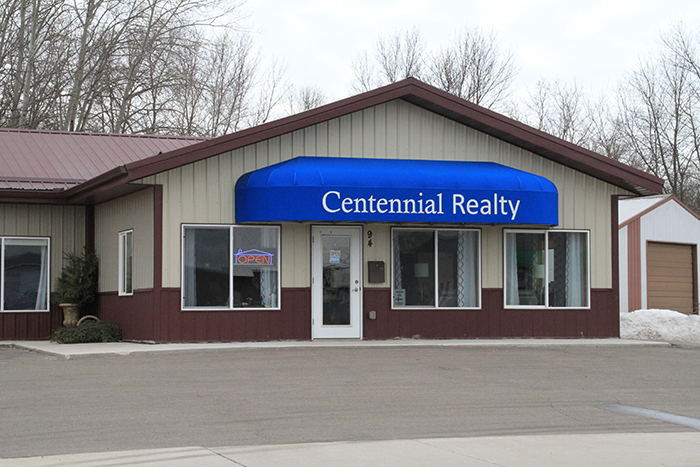 By Chad Koenen
Publisher
Friendships that have developed over time is one of the most important aspects of a successful business. The real estate agents at Centennial Realty in New York Mills are focused on developing those friendships with buyers, sellers or complete strangers who frequent their Miller St. location each day.
Let's face it, buying and selling a home can be a stressful situation. There is financing, inspections, appraisals, septic compliance, water tests and so many more things that need to be done in a timely and effective manner, even before the buyer and seller reach the closing table. Rather than going it alone and trying to sell a house without a licensed real estate agent, experts at Centennial Realty in New York Mills can help to take the stress out of the buying and selling process. They can answer questions, guide the buyer and seller through the process and help to make home ownership and selling as seamless as possible.
"For a seller, the benefits of an using an agent are assuring you are listing at the right price, with home presentation, getting much  more buyer exposure with expanded MLS, often resulting in multiple offers, help with negotiating inspection results, and setting up the closing, just to name a few. As a buyer, you utilize a realtor for guidance in all areas.  With their local knowledge, market access, objective opinions, assistance in finding the right fit, negotiations and assistance in closing procedures, they take all of the stress out of the buying process."

Bonnie Dykhoff, owner of Centennial Realty
One of the most rewarding aspects of the real estate business for Dykhoff has been the relationships she has built with her buyers and sellers over the years. Selling real estate isn't just about getting a completed transaction, it's about building relationships that can develop into lifelong friends.
Whether that means having an open door to anyone who walks by and wants to say hi, or even going the extra mile of helping a family move who is in a pinch, staff members at Centennial Realty do their part to make sure everyone who walks through their front door on Miller St. feel like family.
"I have found that I enjoy the relationships I build and develop with my clients more than anything in this career. To go from sometimes complete strangers to good friends is so rewarding," said Dykhoff. "Real estate is helping people through stages of life. From first time homes, step up homes, retirement, divorce or any other of life's changes you become a shoulder to lean on and someone they really rely on."
There are currently three agents at the Centennial Realty office, including Dykhoff.
"We each have our own niche and bring something to the table for everyone.  We take our job very seriously, but we also like to make the process as fun and enjoyable as possible."

Bonnie Dykhoff
While many of their listings are in the Park Rapids, Wadena, Henning, Ottertail and New York Mills area, Centennial Realty isn't just bound by properties in the immediate area. With MLS listing services, the staff can sell or list properties as far away as the Canadian border.
"We are a member of Flex MLS which integrates with NorthStar MLS. We have a system called IDX which stands for Internet Data Exchange which has opened up a whole new world for buyers and sellers. This makes it easy for agents and brokers to show all MLS properties on our individual websites, but to also get out listings out to many different places like realtor.com, zillow, redfin, to name just a few," said Dykhoff. "You get maximum exposure as a seller. As a buyer, you have a one stop shop for looking up all listings."
One of the challenges in the real estate market, of late, has been a lack of houses on the market. Dykhoff said there is still a housing shortage all over Minnesota as many buyers are looking for homes that qualify for loans like FHA, VA, RDA and USDA.
Meanwhile, a number of sellers are looking to downsize, simplify life and enjoy retirement.
"We are seeing a lot of people relocating to our area from other states and from the metro," said Dykhoff. "With the ability to work from home, they can now take their jobs remotely and enjoy the benefits of small town life and a slower paced lifestyle."
For more information, or to contact a real estate agent, visit Centennial Realty online at www.centennial-realty.com or stop by their office at 94 Miller St. in NY Mills. They can also be reached by phone at (218) 385-3562.