Cory Hepola meet and greet at Senior Center
News | Published on March 29, 2022 at 3:49pm GMT+0000 | Author: Chad Koenen
0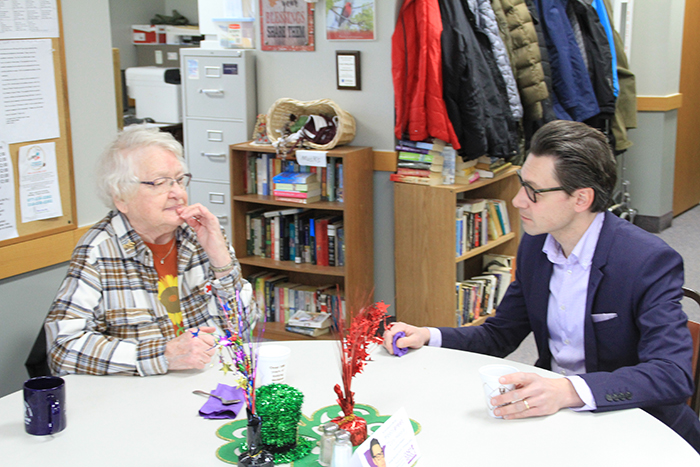 Gubernatorial candidate, Cory Hepola, held a meet and greet at the New York Mills Senior Center on March 24. Hepola visited about 30 area residents in his home county to listen to their issues and thoughts on Minnesota state government.
The event was hosted by Hepola's grandmother, Bernice Anderson, who lives in NY Mills.
Hepola gave a short speech about his plans for the future of the state of Minnesota and answered questions towards the end of the program.