Familiar face joins staff at Perham Health
News | Published on March 29, 2022 at 4:02pm GMT+0000 | Author: Chad Koenen
0
Perala is new Cardiac Exercise Physiologist
By Tucker Henderson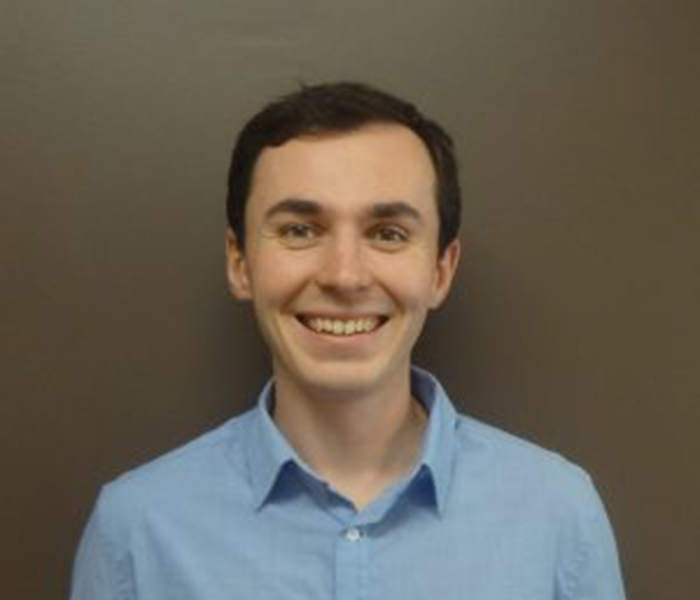 Reporter
For those in need of cardiac rehabillitation at Perham Health, a familiar face might surprise New York Mills residents on their next visit to rehab.
Evan Perala recently filled the Cardiac Excercise Physiologist position at Perham Health in Perham having started in January. Perala graduated from NY Mills High School in 2015 and has returned from his graduate studies to utilize his newfound knowledge and skills to serve the community.
"It's great to see familiar faces and come back to an area that I spent a majority of my life in. I also enjoy the idea of making my hometown community healthier and more educated when it comes to their heart health and general well-being," said Perala.
Perala enrolled at North Dakota State University after high school and graduated in 2019 with a degree in excercise science. During his time at NDSU, he was a part of the fitness staff and also worked as a certified personal trainer.
After his bachelor's degree was completed, Perala applied to the University of Wisconsin-River Falls. In Wisconsin, he worked on his Master of Science degree in clinical exercise physiology with an emphasis in cardiac rehablitation, obtaining his certification in 2020. He continued to work as a certified personal trainer while attending graduate school.
"I have always been passionate about exercise and physical activity. My initial goal leading into my undergraduate degree was to pursue something that revolved around exercise and its beneficial characteristics From there, I was able to move through graduate school and attain a more clinical focused degree."

Evan Perala
Perala is certified in Basic Life Support for Healthcare Providers and Advanced Cardiac Life Support by the American Heart Association. He is also a Certified Clinical Excercise Physiologist by the American College of Sports Medicine. These licensures provide him with the necessary knowledge and credentials to work with cardiac sufferers of all backgrounds.
Since his graduation from the University of Wisconsin-River Falls, Perala has been learning the ropes of the industry at Allina Health, Essentia Health, and Riverwood Healthcare Center. He brings those past experiences and industry knowledge with him as he moves closer to home.
"As a New York Mills native, the opportunity to come home and be a part of the local community brought me to Perham Health in January, and I am excited to be back in the area," wrote Perala in a blogpost for Perham Health. "There is a welcoming culture, and I enjoy the professional atmosphere where we can bounce ideas off of one another."
On top of Perala's excitement to be back near his hometown, he is looking forward to his time working with patients and seeing their improvement. He also mentioned that cardiac rehab is a field of medicine that is realtively new, but it can yield rather astonishing results.
"The nutrition consultations, education and exercise all help by improving overall heart health," Perala wrote, "The ability to be more active and learn breathing techniques that help keep our blood pressure and heart rate down can help patients emotionally and improve their day-to-day life."
Perala stands behind his program and encourages patients to come in with an open mind.
"I am proud of our Cardiac Rehabilitation Program at Perham Health. It provides a valuable service locally, so patients don't have to drive so far for the many sessions. Having worked at other places, I appreciate our ability to give more personalized, one-on-one care than they can at larger care facilities." 

Evan Perala
Perala likes that he is able to get to know his patients and work with them over their rehabilition journey.
"We spend a lot of time with patients after their procedures, which allows us to build better relationships. The smaller scale and more personalized attention we can give in rural health care is a wonderful benefit to our patients," he said.
While Perala may be relatively new to the field, he already has years of relevant training and experience behind him and is ready to help you heal.
"My favorite part of my job would undoubtedly be the relationships I get to build with my patients. Cardiac rehab is unique in a sense that I can see patients for months prior to discharge/graduation from our program," said Perala. "As you can imagine, working with individuals for months at a time you can develop lasting relationships and learn many things from one another. I wouldn't trade that aspect of my job for anything."