NYM trap team starts out season with a bang
Sports | Published on April 5, 2022 at 3:53pm GMT+0000 | Author: Chad Koenen
0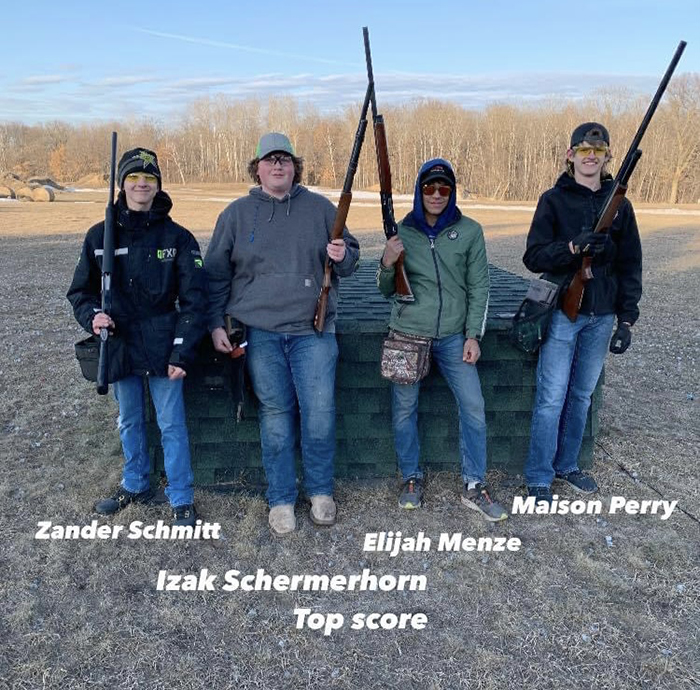 The New York Mills trap team started out with a bang last week. The trap team had tryouts in order to get down to 40 team members this year. There are 31 males and nine females on the team, including 33 veteran team members and seven new members.
There are four members of the seventh grade, three members of the eighth grade, seven members of the ninth grade, six members of the 10th grade, 12 members of the 11th grade and eight members of the 12th grade on the team.
Head coach Tom Kotarski said the team is looking forward to having a successful year. The team started their season on March 28 and had some fantastic scores, even after a long blustery winter.
"It was cold and windy when we shot, but that didn't stop our team from showing up," said Kotarski. "Unfortunately we had to cancel our Wednesday practice due to another winter storm."
The top five scores from Monday's practice include: 
47- Izak Schermerhorn
46- Preston Gordhammer
44- Maison Perry & Will Oakes
43- Sawyer Wedde, Elijah Menze, Xander Wedde, and Bode Roberts
41- Derek Gibble
Kotarski said there is a lot of excitement from the team so far this season and he cannot wait for warmer weather in order to see what the Eagles are really capable of this season.