Playing it Safe Around Electricity
News | Published on April 5, 2022 at 4:00pm GMT+0000 | Author: Chad Koenen
0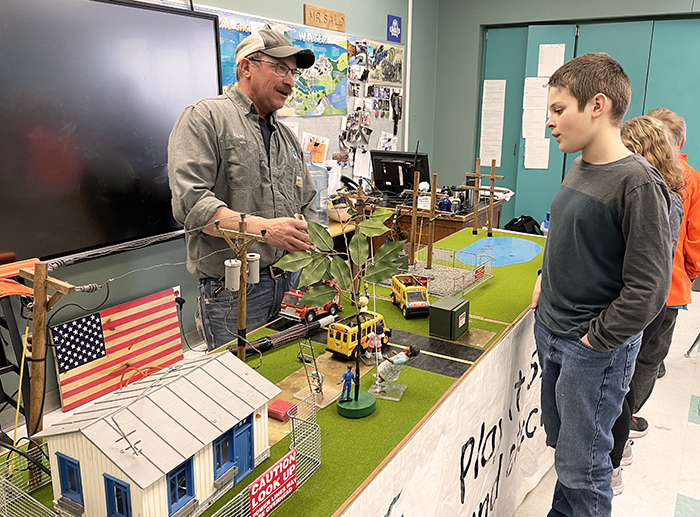 Hands danced in the air with questions as Lake Region Electric Cooperative (LREC) linemen Ethan Kern and Jason Haman gave their safety demonstration on March 30.
The New York Mills fifth grade class was eager to learn about electricity and how to play safely around it. Kern and Haman showed the grade what safety equipment they wear and spoke about common electrical dangers people face.
"Educating our future generations about electricity is important and something everyone should learn about," said Haman. "Many don't realize how dangerous it can be flying a kite or playing near a padmount transformer."
During the safety demonstration, Kern and Haman used a tabletop display to show different instances in which one could be accidentally electrocuted. The students were shown the effects when something encounters electricity and the arcing result. After the demonstration, the students asked many questions ranging from how to safely exit a car when there are downed lines, to why can birds land on power lines.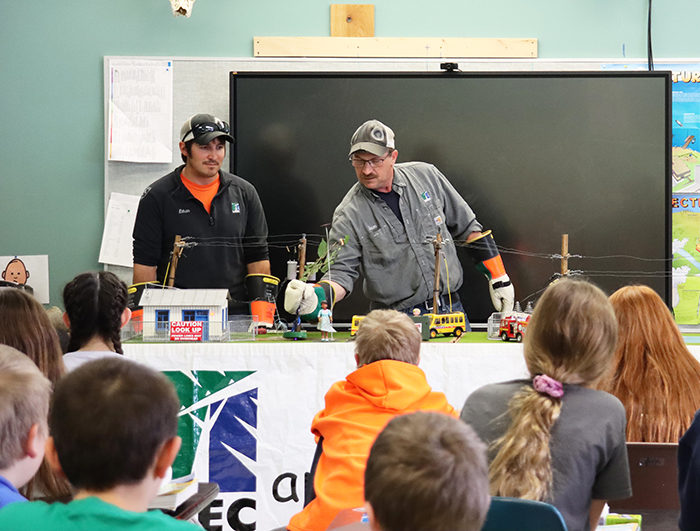 "Bringing our display to local schools gives real-life examples of how electricity can be dangerous and the results that can occur," said Kern. "If we can prevent just one accident through our demonstration and education, that makes all the difference."  
LREC linemen will continue their education presentation throughout the region with upcoming stops at Underwood and Parkers Prairie public schools.