Track team gets season underway at Bemidji State meet
Sports | Published on April 5, 2022 at 4:03pm GMT+0000 | Author: Chad Koenen
0
Eagles return an experienced line up with 15 letter winners returning this year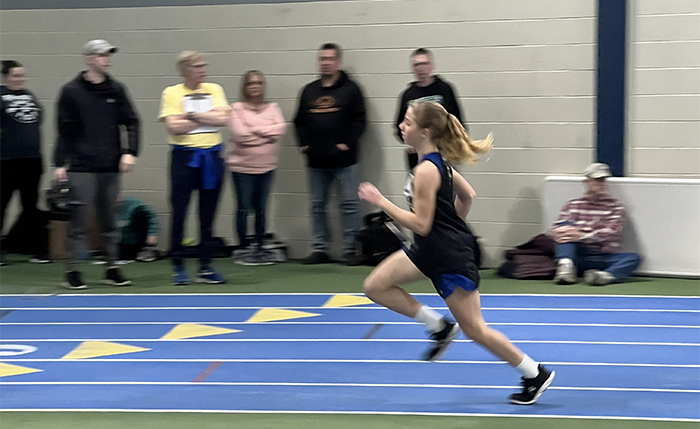 By Chad Koenen
Publisher
While inclement weather has forced the cancellation of just about every spring game and meet so far this season, the New York Mills track teams were able to get their season underway last week at an indoor meet.
The NY Mills Eagles joined well over 20 teams who made the trek to Bemidji State University to compete at the BSU indoor meet. With so many teams looking to compete for the first time this season there were some events that had over 150 participants alone. That was the case in the 60-meter and 200-meter dash.
Top place finishers for the Eagles at the meet included Katherin Garcia who placed 19th out of 150 people in the 60-meter dash. Jada Goeson placed 14th out of 70 people in the 400-meter dash and 10th out of 58 participants in the 800-meter run.
The top place finisher of the day was Alayna Baune who took third place out of 38 people in the triple jump with a jump of 31'1.5".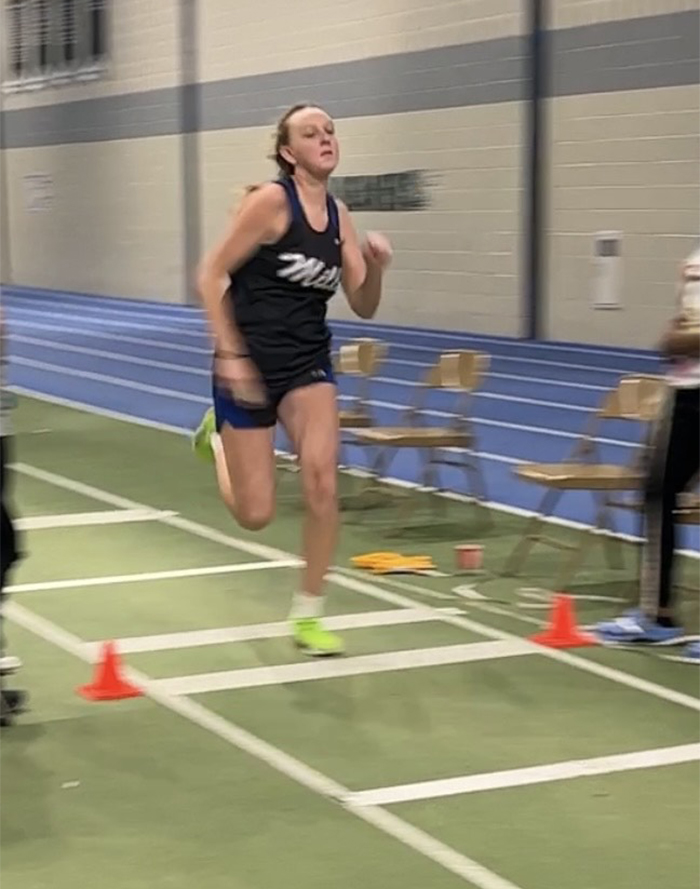 The first outdoor meet of the season is scheduled for Monday, April 11 at 4 p.m. at Wadena-Deer Creek High School.
When they return to the track next week the Eagles will feature an experienced line up of competitors. NY Mills has 15 returning letter winners, including five people who advanced to sections and one state qualifier.
Returning letter winners include: Natalie Pederson, Irene Mursu, Ashley Kassa, Aidyn Baune, Bella Bauck, Maya Radniecki, Macy Koljonen, Josi Minderman, Katherin Garcia, Jeron Witt, Alexis Rudolph, Alayna Baune, Gage Brasel, Payton Lausten and Elijah Geiser.
Despite having an experienced line up back on the track, the NY Mills will have some big shoes to fill as four seniors were lost to graduation last year. The four seniors who graduated include: Daunte Leiran, Nolan Cassidy, Trey Gilster and Daisy Wurst. Those seniors were staples in the Eagles line up in the throwing and sprinting areas over the years, which were among the strong points for the team recently. However, this year NY Mills should find quite a bit of success in the mid to longer distance events, as well as the jumping events like long, triple and high jump.
The Eagles coaches and team has a number of goals for the season including setting some personal records for individuals throughout the season, as well as match last year's total of section qualifiers. The team is also hoping to have an entrant or two advance to the state track meet.
In addition to head coaches Molly Costin and Hailey Windels, the Eagles will be led by new assistant coach Miranda Sazama, ,who will be specializing in the high jump and throwing events. The team will also have volunteer coaches Mikaela Malone, who will specialize in the sprint events and long jump, as well as Josh Tabery, who will specialize in the mid to long distances.