Artist in residence stops in NYM
News | Published on April 12, 2022 at 5:08pm GMT+0000 | Author: Chad Koenen
0
Massie to host a show on April 13
By Tucker Henderson
Reporter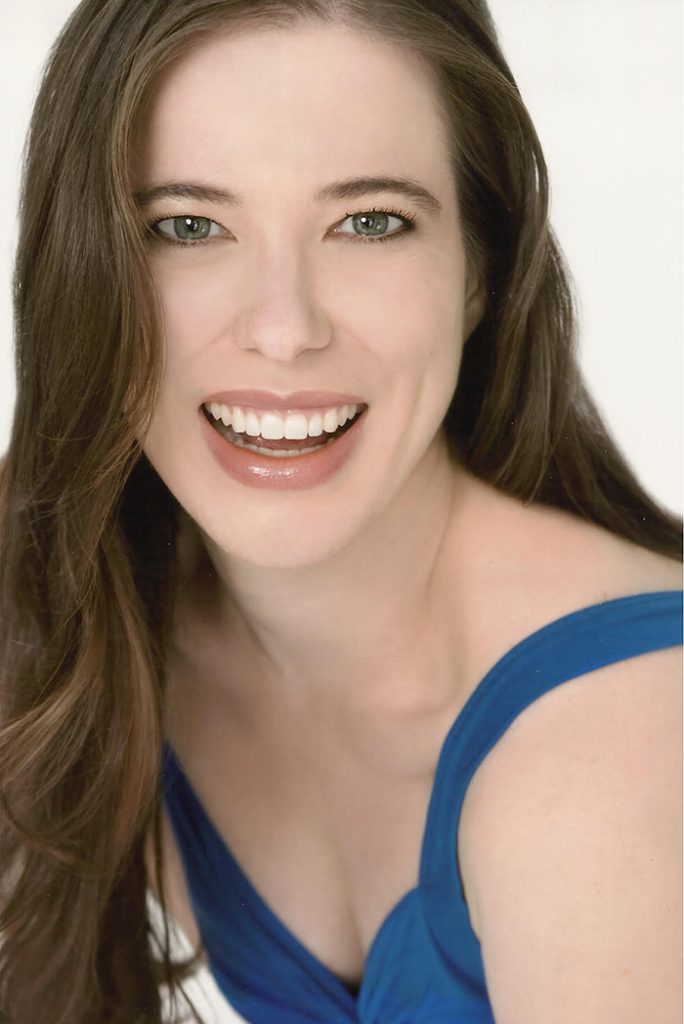 Heather Massie, the New York Mills Regional Cultural Center's artist in residence for April, arrived here last Saturday just in time to attend the Root River Jam concert hosted by the Cultural Center, which she said was a highlight so far. She will be here until April 23. Massie comes from New York City and is looking forward to the peaceful setting that New York Mills can provide.
Massie will be spending her time in the city with a performance of her play, HEDY! The Life & Inventions of Hedy Lamarr on April 13. She will also be presenting about Hedy Lamarr and her play at the school, and working on her next play which will feature Sally Ride and her achievements.
"I want to shine a light on these women's accomplishments," said Massie of her plays. "It's important to look back to celebrate their history."
The performance of her one-woman show will take place at the Cultural Center on Wednesday, April 13 at 6 p.m. with a time for questions and answers following the show. The show will tell the story of Hedy Lamarr's unrealized (at the time) scientific genius and how she was much more than "just a pretty face," as she may have been reduced to by the Hollywood of her time.
Massie's childhood love for science has permeated her artform and gives her inspiration, as do the monumental achievements of women from throughout history.
"I put science away after moving to theatre," said Massie, "and I finally figured out that I need to honor that side of myself." Her dreams of becoming an astronaut, inventor, or working with animals at the age of eight were the motivating force behind her college studies of astrophysics, though that pathway eventually led to a degree in Theatre Arts from The Virginia Tech School of the Arts.
As science and conservation was put on hold, Massie learned more about the inspiring stories of women who had come before her, those of Hedy Lamarr, Sally Ride, and Jane Goodall. These sparked her long-held loves of science and became the perfect muse for her trilogy of plays based on their stories.
"People didn't recognize Hedy's genius. She was very forward thinking. Whenever she wanted to know more about something, she researched it on her own."

Heather Massie on Hedy Lamarr
Shoveling snow wasn't on Massie's priority list when she arrived in town, but being a seasoned world traveler, she knows that every place provides a new perspective to look at the world.
Throughout the years Massie's show has been performed over 200 times in nine different countries, with Finland becoming number ten this May. She has been a Fulbright Scholar to South Africa and has enjoyed her experiences throughout the world. A trip to Kyiv, Ukraine two years ago gave her the opportunity to make some Ukrainian friends, whom she said, are still creating art despite the warfare being waged around them.
"I take this show around the world," Massie said. She also said that she wants to inspire young women in science and technology with the stories of these women who were pioneers in their field.
Massie said that she looks forward to working on her next play while she passes her time in New York Mills. She's also interested in meeting community members and learning about their stories.
"I'm very honored to be here as artist in residence and being given time to work on my art," Massie said. "I'm excited to meet more people in the community."