Cultural Center to host one-woman show on April 13
News | Published on April 12, 2022 at 3:49pm GMT+0000 | Author: Chad Koenen
0
Show celebrates the genius of Hedy Lamarr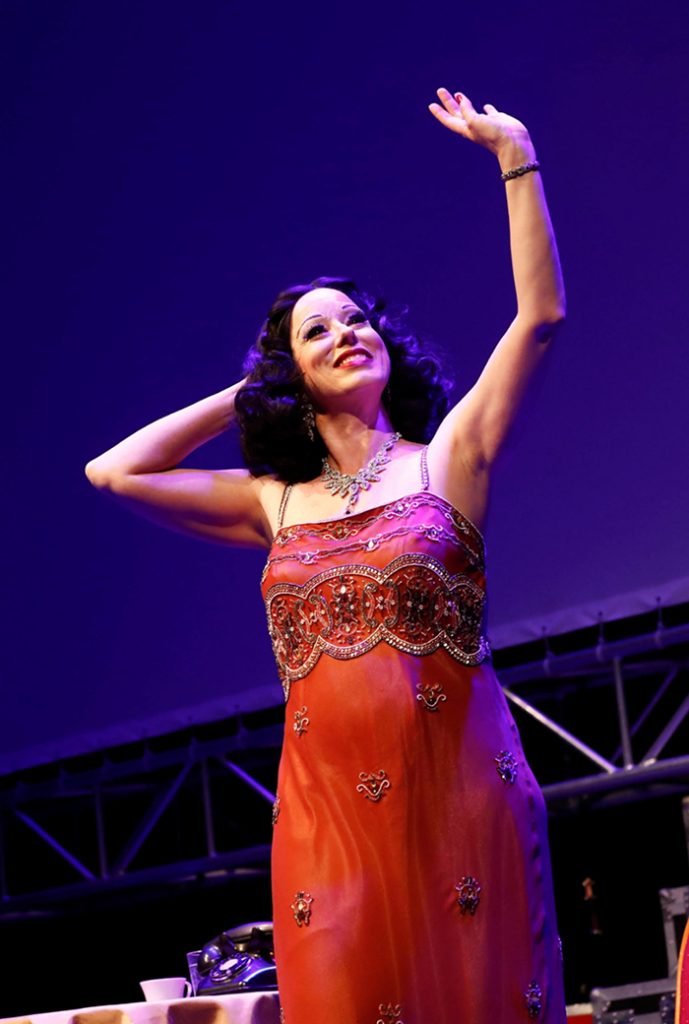 The Cultural Center will be hosting a one-woman performance on Wednesday, April 13 from 6-7 p.m. In lieu of admission, free-will donations will be accepted to help support the Cultrual Center's artist residency program
This theatrical celebration of women in science is presented by Fulbright Specialist and New York City artist Heather Massie, the Cultural Center's current artist-in-residence. Heather Massie will be in NY Mills through our Artist Residency program for three weeks, and the organization is thrilled that she will share her 22 time Award-Winning, Internationally Acclaimed show in the region.
"HEDY The Life & Inventions of Hedy Lamarr" celebrates the unexpected scientific genius of Hedy Lamarr, Viennese-born Hollywood film star of the 1930s-1950s. Known as The Most Beautiful Woman in the World, Lamarr spent her spare time in Hollywood inventing new technology. She had stored away knowledge of munitions while married to Austrian arms dealer, Fritz Mandl. She employed this knowledge to support the US Navy's war effort during WWII by inventing The Secret Communication System with composer George Antheil, to make torpedoes more accurate. Also known as Frequency-Hopping Spread Spectrum Technology, her invention is used today in cell phones, WiFi, CDMA, GPS, and Bluetooth.
This story is told by a single actress, Heather Massie, portraying 36 different characters.
Massie is a New York City actor, writer, producer, and Fulbright Specialist. She studied Astrophysics at the University of Virginia, with dreams of becoming an astronaut, and then studied Theatre Arts at the Virginia Tech School of the Arts, graduating Summa Cum Laude, Phi Beta Kappa, and Phi Kappa Phi. As a professional actress she has performed extensively in NYC and throughout the US. Marrying her loves of art and science, she has toured the world with her show HEDY! The Life & Inventions of Hedy Lamarr garnering 19 awards and international acclaim. Learn more online at HeatherMassie.com/Hedy.
This show is open to all. Free will donations accepted. Contact the Cultural Center with any questions at 218-385-3339 or visit our website www.kulcher.org.
  This activity is made possible by the voters of Minnesota through an Arts Tour grant from the Minnesota State Arts Board, thanks to a legislative appropriation from the arts and cultural heritage fund.