Ranson to highlight final spring concert at Cultural Center
News | Published on April 12, 2022 at 3:53pm GMT+0000 | Author: Chad Koenen
0
Musician to perform in New York Mills on April 23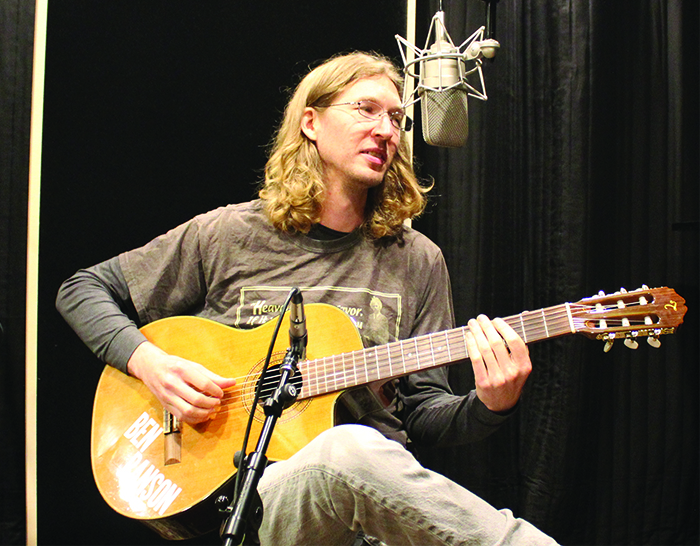 The New York Mills Cultural Center will be hosting local musician Ben Ranson on Saturday, April 23. Doors will open at 7 p.m. and the concert will begin at 7:30 p.m.
Ranson is a nylon-string, finger-style guitarist and comic singer-songwriter from Sebeka. He calls himself a "folksinger," but he is much more than that. At a recent performance, fans reported "laughing until they cried" as they listened to his songs about potato inspectors, love, taxidermists, garbage men, grasshoppers, and other unusual subjects.
Ranson's dynamic guitar work features jazzy chords, counterpoint, and unusual combinations of textures. Those who attend the concert can hear chicken pickin', blues, and hints of jazz and flamenco in hiss music. He is notable for combining ironic, quirky songs with sophisticated guitar arrangements featuring extended solo improvisation.
Ranson has toured from Boston to Austin, but his music is still rooted in central Minnesota. He has played in hundreds of bars in North Dakota and Minnesota in rock, blues, and folk groups. Ranson has just released his second album "Red Eye River," which can be found on Spotify, iTunes and Amazon Music. Incidentally, his song about love and taxidermy will be on his next album, but it will be featured at the April 23 in NY Mills.
Tickets are $10 for adults or $5 for students. For this final Spring 2022 show the Cultural Center is offering a buy one ticket, get one free promotion.
Light refreshments and cash bar available. The Cultural Center continues to observe COVID safety guidelines; please stay home if ill. Call the Cultural Center at 218-385-3339 with any questions or visit the Center's website at www.kulcher.org.
This activity is made possible in part by the voters of Minnesota through an operating support grant from the Minnesota State Arts Board, thanks to a legislative appropriation from the arts and cultural heritage fund.