Rush Lake Range unveils new Precision Air League
News | Published on April 12, 2022 at 4:51pm GMT+0000 | Author: Chad Koenen
0
New league to begin in May at NYM rifle range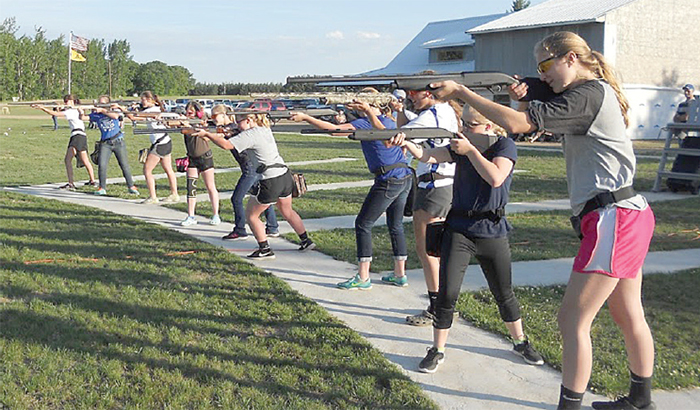 Tucker Henderson
Reporter
Pellets will fly and targets will be riddled with holes this May as Rush Lake Range offers its first precision air league to the public.
Starting the first week in May, nine weeks of skill building lessons will include rifle safety, shooting skills, bullet drop, wind adjustment, and positional shooting. This league is made possible by support from FX Airguns and Bullet Central so that shooters are able to use top-of-the-line equipment without spending a fortune.
"Our objective to this project is to teach the young about safety and responsibilty through practical hands-on activities," reads the league handout. "Some have no idea where to start and with the increased cost of shooting components over the years, it has made it unattainable for many."
The objectives for the league are to safetly teach rifle skills at a low cost to shooters, provide a "try before you buy" opportunity, minimize new shooter anxiety by encouraging parent, sibling, or other adult involvement, to teach long range shooting skills including bullet drop and wind adjustment and to teach positional shooting.
"If they don't start young, they'll never start. Some of those skills aren't being passed on anymore. They're being lost in families."

Aaron Menze, owner and operator of Rush Lake Range
Menze wants to make this league reachable to the everyday family. League members will have the option to use range equipment inlcuding top-of-the-line FX rifles with Element optics.
Requirements of the league are fairly standard: shooters must abide by all range rules and procedures, they must become a member of the RLR League ($50), must shoot range pellets if range rifles are used, must have a parent or responsible adult with at all times if a hunter safety certificate has not been obtained, and a $75 league cost must be paid—this fee covers range time, pellets and instruction.
League times are to be determined, but updates will be available on the Rush Lake Range Facebook page as dates are chosen. Special accomodations may be available on a case-by-case basis.
Menze said that although league details are still being finalized, he can be reached at (218) 640-6658 or at rushlakerange@gmail.com if anyone has questions.