Delaney gets ready for the next chapter
News | Published on April 19, 2022 at 5:05pm GMT+0000 | Author: Chad Koenen
0
Delaney to retire after 37 years with City of NY Mills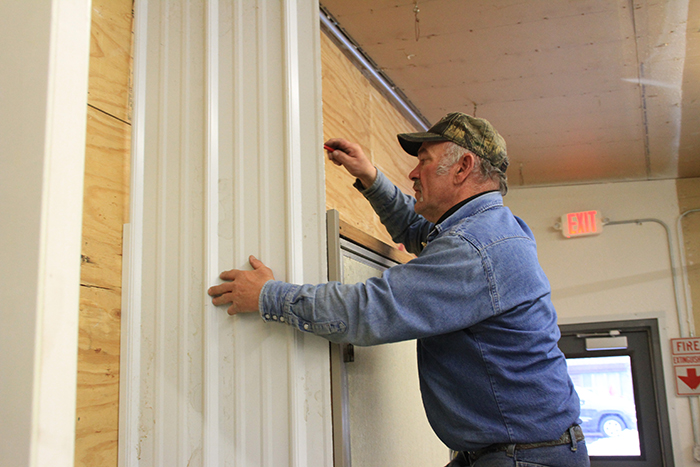 By Tucker Henderson
Reporter
At the end of the work day on Friday, April 22, Dave Delaney will officially enter into retirement, after 37 years with the City of New York Mills.
After working in carpentry, Delaney started with the city in June of 1985 as a buiding maintenance worker at the NY Mills Community Home. Since then, he has worked on many different projects—everything from cutting steel to clearing snow from our streets—and has enjoyed the variety the job has provided.
"We're not a big enough department to not do (a bit of) everything," said Delaney. "That's why the job has been fun. How many can say after 37 years they still enjoy coming to work?"
A multitude of changes have come to the public works department over the years, but one constant of Delaney's job has been the commeraderie of his fellow employees.
"For 37 years I've enjoyed working with each and every one of them," he said.
The department's newest employee, Jason Hotakainen, will be stepping in to fill Delaney's shoes starting the last week in April. Hotakainen was recently one of three candidates interviewed for the public works position and started training on Feb. 14. Hotakainen comes from a maintenence background as he worked in that department at Lunds in the past.
Delaney said that there are many fulfilling parts of his job, but working with members of the community has been his favorite part of his career.
"Working for the community," said Delaney. "And the people I get to work with."
Hotakainen agrees with Delaney in this respect. He said that "being in the community" was a highlight so far. He also said that Delaney has taught him some important tips that he's learned in public works and also how to deal with certain scenarios that he has seen over the years.
"I grew up in New York Mills and have been here all my life," said Hotakainen.
He said he's looking forward to making the community a better place for every resident.
Delaney will be going into retirement with a clear schedule. So far, no large trips or projects are planned for the coming months, just relaxation.
"Take the grandkids fishing," said Delaney of his plans. "No plans on travel at this point. Just enjoy life for a while."