Piekarski farm memories
News | Published on April 19, 2022 at 4:16pm GMT+0000 | Author: Chad Koenen
0
Local family has been farming for 50 years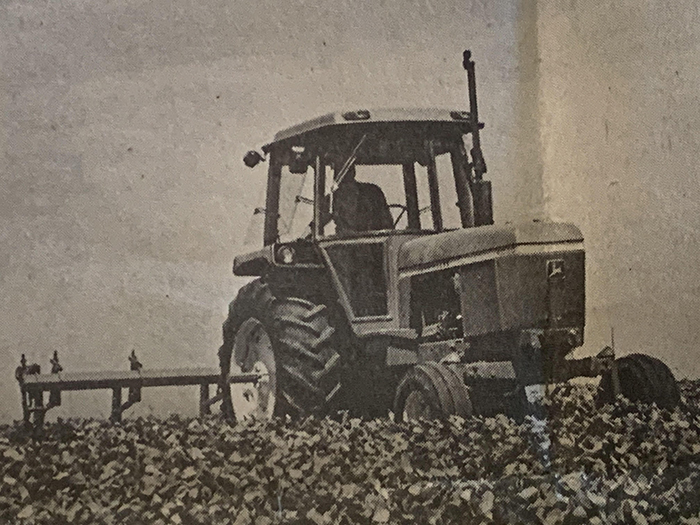 By Tom Hintgen
Otter Tail County Correspondent
Charles Piekarski, with his wife, Carol, have farmed in Carlisle Township, Otter Tail County, the past 50 years from 1972 through 2022.
In 1973 Charles and his father, Steve, were featured in the local newspaper.
That year, soybean prices were high. That was due, in part, to a lifting of an embargo on soybean exports along with severe flooding of crops down south in the Mississippi Valley.
In 1973 Charles and Steve Piekarski were about to benefit, as were other area farmers, from an increase of 33 million bushels of soybeans to overseas markets. That year there was not enough soybeans to meet the overseas demand.
Steve Piekarski said that soybeans "aren't any harder to cultivate than corn and some other crops. However, soybeans require quite a bit more moisture for the beans to come around right."
He and Charles added that soybeans were quite susceptible to hail and wind damage but they could withstand drought almost as well as corn.
Steve served as an Army Air Force flight engineer and gunner for four years during World War II. He married Rachel Sanco at Our Lady of Victory Church, Fergus Falls, in 1946. They had three sons, Charles, John and James.
Steve and Rachel lived and farmed in Carlisle Township until 1978 when they moved to Long Lake. Rachel died in January 1996 and Steve died in August 2005.
Charles Piekarski, with his wife, Carol, have enjoyed farming from 1972 through this year.
Brother John and his wife, Sandy, farm at an adjoining farm in Carlisle Township. Brother James and his wife, Sharon, who live in Detroit Lakes, own a portion of the Piekarski farmsteads.
James helps Charles with farm work as does Steve Roehl, a classmate of Charles. Both graduated from Fergus Falls High School in 1966.
Crops in previous years have been wheat and barley. In recent years the main crops on the Piekarski farms have been corn and soybeans. John provides seeds for various companies.
The late Steve Piekarski's brother, Leonard Piekarski, and his wife, Darlene, also farmed in Carlisle Township. They had three sons, Pete, Tom and Jonathan and a daughter, Cleo.
Steve and Leonard had six siblings.
This story is included in a new book "Farmsteads and Old Neighborhoods," on sale at the county museum in person or online (Otter Tail County Historical Society) or in person or online at Lundeens in Fergus Falls. All book proceeds go to the county museum.