Bernu celebrates 100th birthday in Tucson
News | Published on April 26, 2022 at 4:01pm GMT+0000 | Author: Chad Koenen
0
Family and friends joined longtime local resident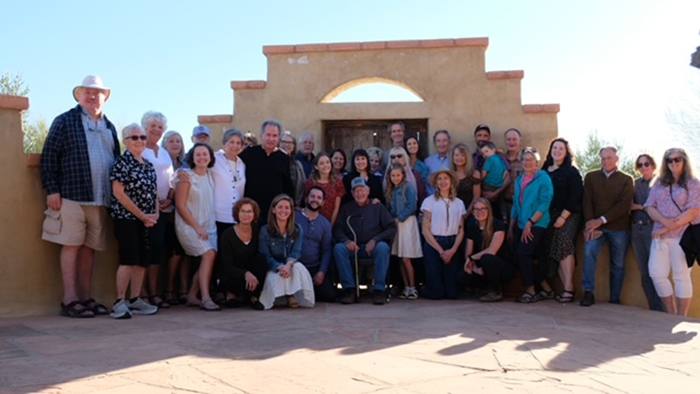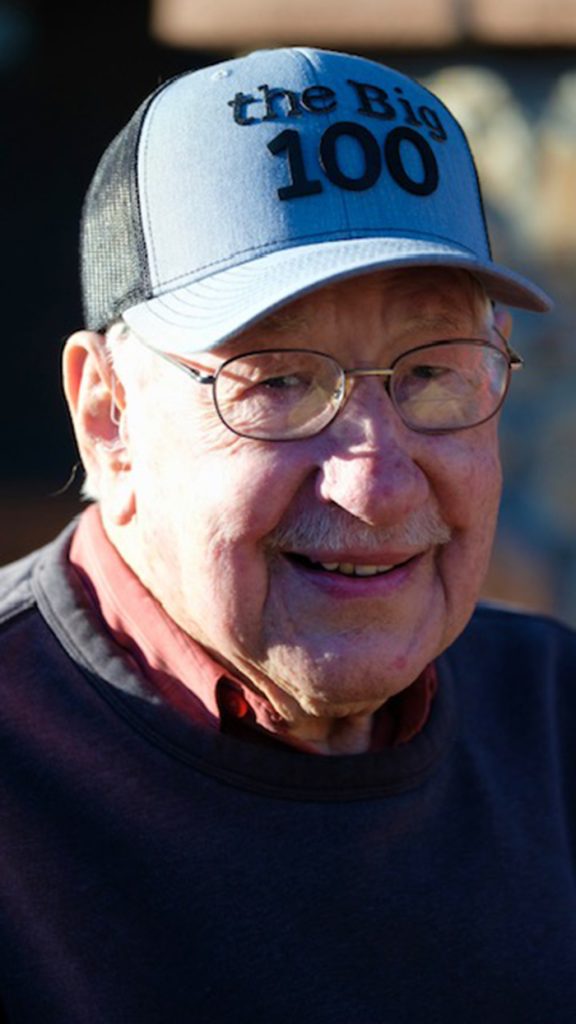 Leo Bernu, longtime resident of New York Mills, celebrated his 100th birthday on March 9 in Tucson, Ariz., where he spends winters.
Nieces and nephews of his four brothers along with some of their children and grandchildren came from across the U.S. to join the party. In attendance were Bruno's (Bernie) daughter Brenda with daughter Zoe, husband Graham and daughter Lulu. Carmen, daughter of Bruno's deceased son Bruce. Orville's son Bob with wife Kathy and children Annie, Teresa and David; Orville's daughters Sue and husband Mike; Kathy and husband Steve and their daughters Megan with husband Taylor and son Thatcher, and Heidi; and Michelle. Ernie's daughter Becky with her friend Doug and Harley's daughters Julie with her daughter Allie and Jennifer rounded out the family contingent. Some friends from his retirement community also attended.
Bernu was born in 1922 in Heinola, and his family soon bought a farm in NY Mills where he grew up.
Bernu graduated from NY Mills High School and followed that by enlisting in the Navy. He decided he did not want to wait to be drafted and serve in the Army Infantry after reading the letters his brothers sent home.
Bernu was chosen to attend flight school and he has described it as quite challenging. One of his biggest challenges turned out to be learning to swim! He proved to have the "right stuff" and graduated with skills including landing and taking off from naval carriers. After WWII ended Leo served in the naval reserves for 20 years. He enjoyed the opportunity to keep up his proficiency and fly jets once a month at the government's expense.
In 1968 Bernu joined the U.S. Aid program and was stationed in Viet Nam to help set up banking opportunities for small farmers. His arrival in Saigon coincided with the start of the Tet Offensive and he questioned his decision while barricaded in a hotel with bombs raining down outside. He ultimately had a good experience and was there for 4 1/2 years.
Other career paths included bookkeeping and real estate. He remarked he was not very good at real estate because the open house events were held on Sunday and he usually chose to play golf.
Bernu has always maintained a love of airplanes and flying. The last time he was behind the controls was in 2017 when a friend in Tucson, who flies a small plane, took him up and let him pilot the plane.
These days Leo spends summers in NY Mills and winters in Tucson. He enjoys doing Sudoku every morning in pen, riding his electric bike, keeping up with current events and of course socializing with family and friends.