Full lunch menu to begin at Farmer's Daughter Rustic Bakery
News | Published on April 26, 2022 at 3:55pm GMT+0000 | Author: Chad Koenen
0
Local bakery to also offer catering for weddings, community events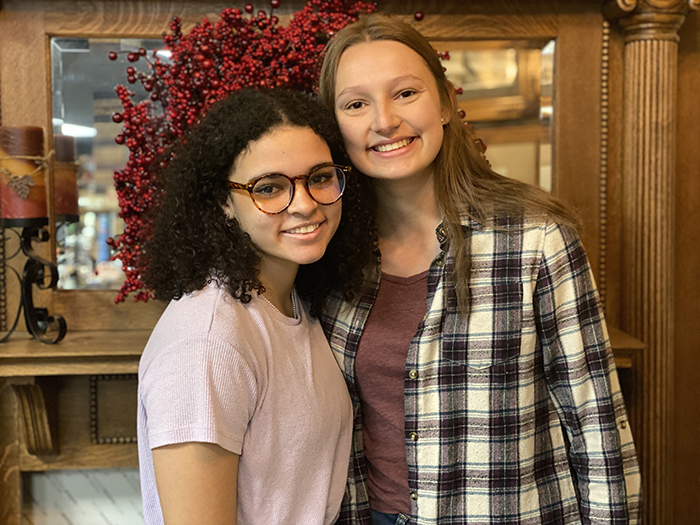 By Chad Koenen
Publisher
Stepping inside Farmer's Daughter Rustic Bakery brings an endless amount of possibilities around every corner. There are fresh donuts and rolls, Caribou coffee, warm breakfast, a hard candy selection that can make the mouth water of even the biggest candy connoisseurs, and hard ice cream to fill just about every sweet tooth craving.
After opening a bakery in the former Creamery building in New York Mills, Lisa Kopveiler has been busy filling the various needs in the community. Whether those needs are a place to have coffee in the morning, catering, a full breakfast, or even a place to get custom cakes made for just about any occasion.
"We are just spreading out little wings," joked Kopveiler of all of the additions at the bakery.
One of the biggest changes at Farmer's Daughter Rustic Bakery will be the addition of a new full lunch menu. Over the past few years the bakery has offered a daily lunch special, but Kopveiler is expanding those offerings in May to offer a full lunch menu.
Lunches will be served from 11 a.m. to 2 p.m. and include everything from sandwiches, wraps, hamburgers, chicken sandwiches and much more. There may also be grab and go options in the future as well. The new full menu will be in addition to the popular daily lunch specials.
"We are still going to have our home cooked daily lunch specials, those things you don't find everywhere," said Kopveiler.
The catering business began at Farmer's Daughter Rustic Bakery last summer. The first event that the bakery catered was LundMania, but since that time they have been busy at wedding receptions, auctions, as well as private and community events.
The bakery has also offered a number of specials during holidays throughout the year, including Mother's Day, and Easter for example.
When the weather warms up the bakery will once again feature a unique outdoor dining experience on its patio. The patio can be utilized for group meetings, as well as family events and just an opportunity to enjoy a meal outdoors. The Farmer's Daughter Rustic Bakery also has a unique collection of T-shirts for sale.
The ever-changing decor inside also has patrons checking out the unique knick knacks and collection of items along the walls of the bustling bakery.
Farmer's Daughter Rustic Bakery is open from 4 a.m. to 5 p.m. Monday through Friday, 6 a.m. to 5 p.m. on Saturday and from 6 a.m. to 2 p.m. on Sunday. A full breakfast menu is served until 11 a.m. with lunch to follow.