NYM trap team has seven perfect rounds in competition
Sports | Published on April 26, 2022 at 4:20pm GMT+0000 | Author: Chad Koenen
0
Nathan Fischer hits 75 consecutive targets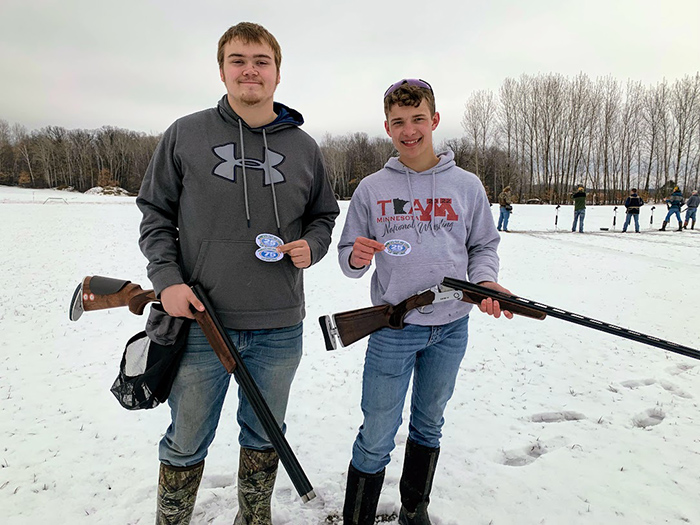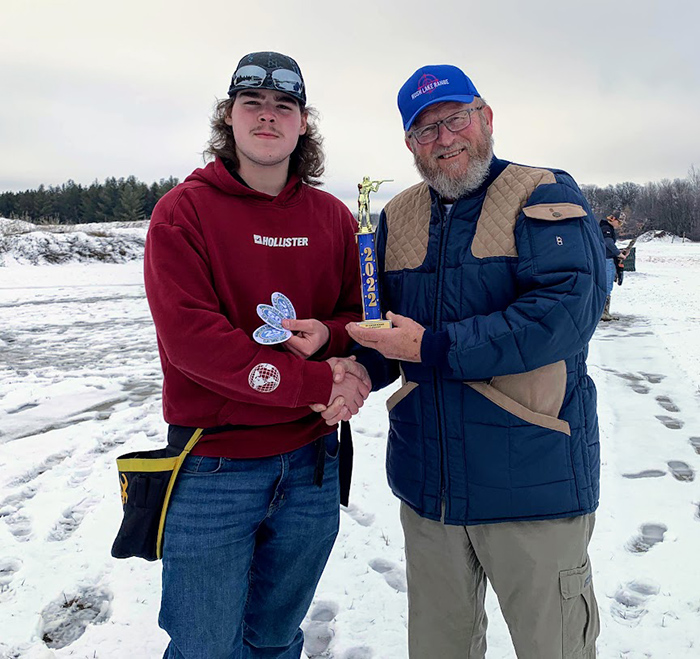 The first week of competition for the New York Mills trap team was exciting.
Monday was cancelled due to weather so the Eagles had to fit all 40 team members in on Wednesday. That didn't bother the team as they had another seven perfect rounds shot of 25 straight.
Nathan Fischer ended up shooting two perfect rounds of 25 straight, which starts out his season with a perfect average of 25, with only 4 more weeks to go. Fischer also hit 25 on his second round during our reserve week so he has a run of 75 straight going for him. He was the high gun this week and took home the first league round 50 straight trophy.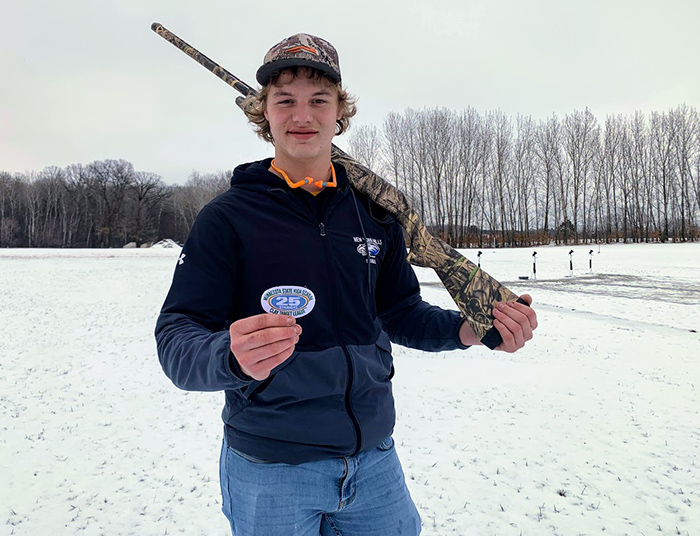 The other team members who shot a 25 straight this week were Jacob Guck, Henry Oakes, Bode Roberts, Simon Snyder and Sawyer Wedde.
Wedde also has a run of 75 straight, after shooting 50 straight last week during his reserve rounds and another 25 straight in his first round during the first competition week.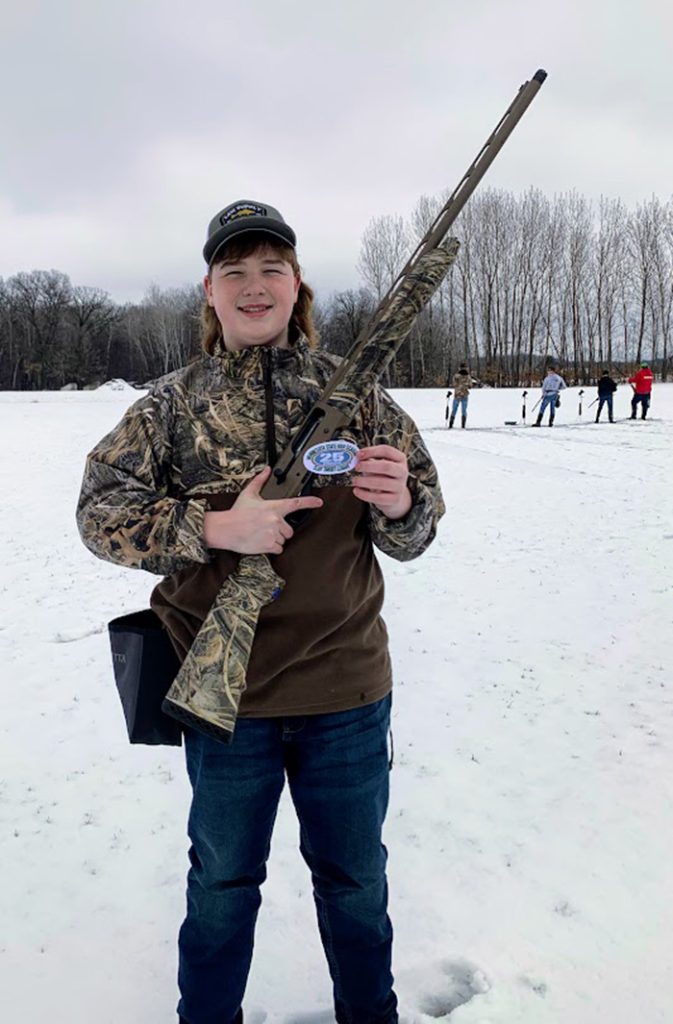 During the first week in conference competition, NY Mills had 15 team members shoot a 46 (out of 50) or above. Those team members who shot the top 5 scores are:
50 – Nathan Fischer – High Gun
49 – Jacob Guck
48 – Preston Gordhamer, Henry Oakes, Simon Snyder and Sawyer Wedde
47 – Cody Barthel, Braxton Ehnert, Will Oakes, Jack Peeters, Maison Perry, Bode Roberts and Xander Wedde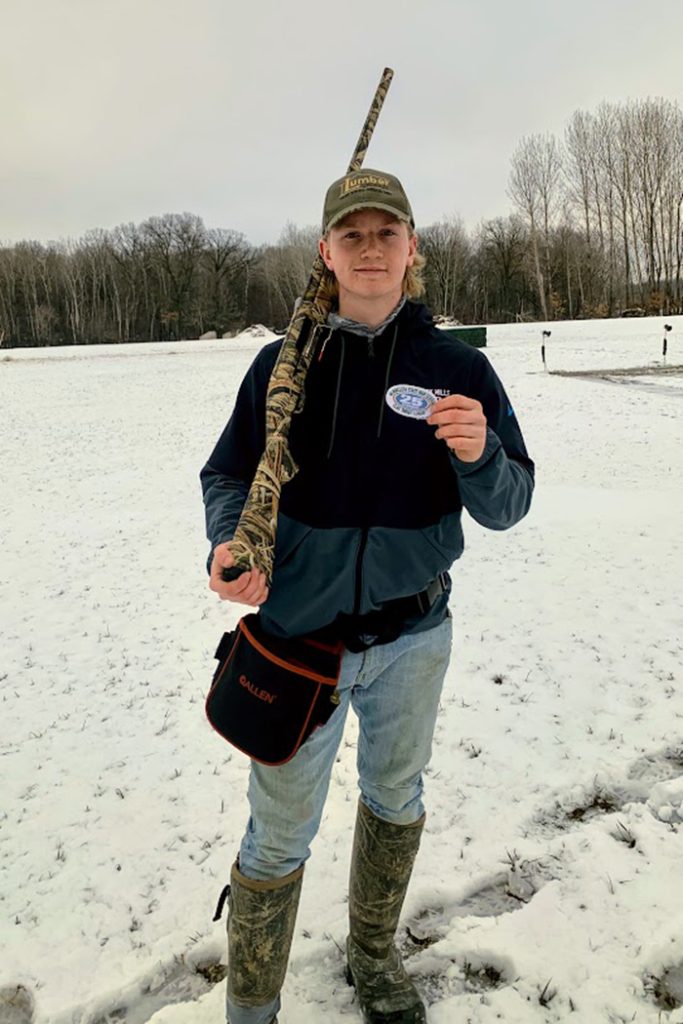 46 – Monty Briard and Dashaun Robinson
The future of the NY Mills team with the younger team members also looks extremely bright.  
Henry Oakes, a second year team member and in eighth grade, has already shot two perfect rounds of 25 straight this season and shot a 48 this week. Several other young members of the team are catching on quickly and show a lot of promise for NY Mills' future.