Putting an emphasis on supporting local
News | Published on April 26, 2022 at 4:47pm GMT+0000 | Author: Chad Koenen
0
Mills Country Market features a number of products created by localy owned businesses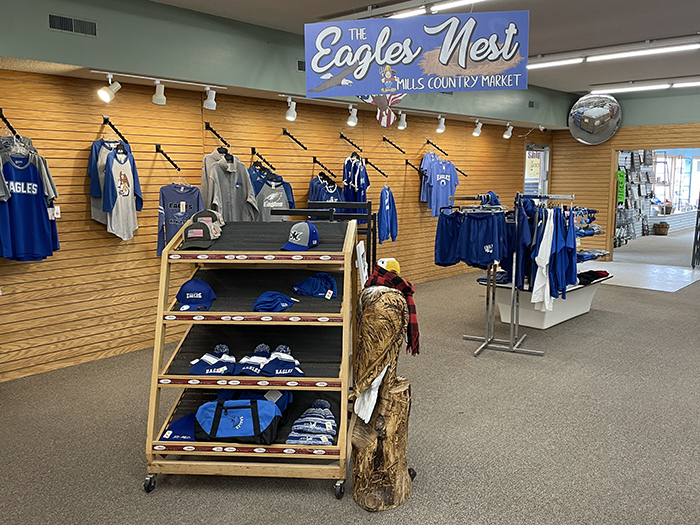 By Chad Koenen
Publisher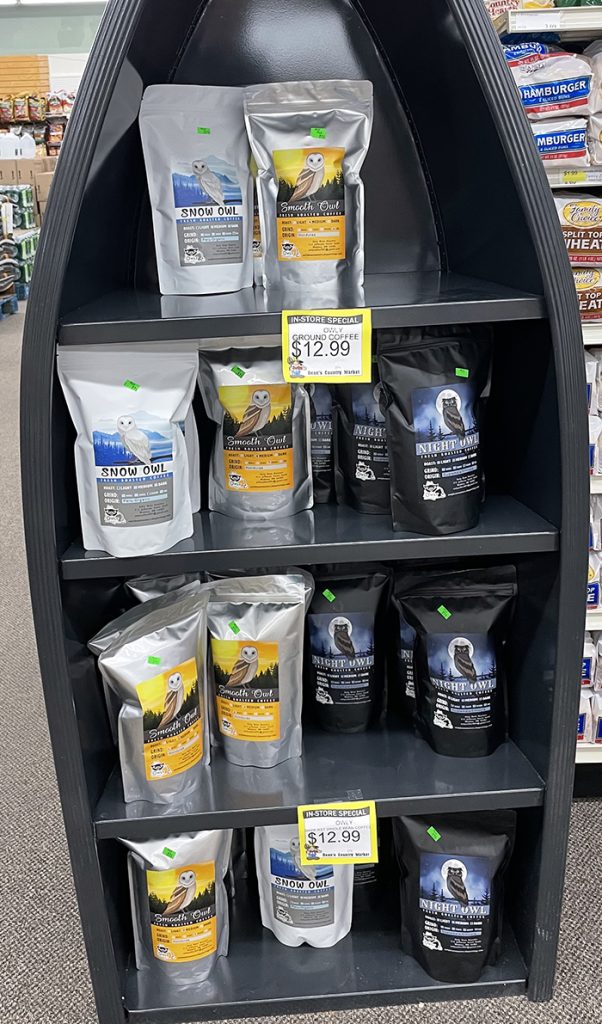 Supporting local businesses has never been easier, thanks to a number of new partnerships at the locally owned Mills Country Market.
Over the past few years the amount of locally made products has grown substantially at the grocery store. Those partnerships are by design as owner Tim Muehler wants to provide a place where locally owned businesses can sell their products, while shoppers support the growing grocery store.
Having so many local vendors in the store provides an extra layer of supporting locally businesses. Not only do shoppers support Mills Market, but they also support locally owned businesses every time their product goes through the check out line.
"Everyone can get national stuff. I like to support the locals," said Muehler.
Being a locally owned grocery store means Muehler has some latitude in what he can put on the shelves. He has Owly Coffee, Canoe Paddle Kettle Corn, NY Mills Eagle wear from Norton Printing and Signs Plus, Millerville Butter, locally raised Wilkowski Bison, Ben Holzer water, Buehlers sweet corn in the summer and countless other local vendors, who are routinely stocking the Mills Market shelves. While local vendors are becoming a staple at Mills Market that doesn't mean a shopper can't find nationally known brands as well. The new locally owned items are simply in additional to the fixtures in town.
Since many of the products from Mills Market come from local vendors, or Mason Brothers in Wadena, the items on the shelves of the grocery store come from just a short drive away.
"Seventy percent of our products come from 12 miles away," said Muehler.