Satter endorsed by DFL for District 9B
News | Published on May 3, 2022 at 6:30pm GMT+0000 | Author: Chad Koenen
0
Pelican Rapids man to compete in new district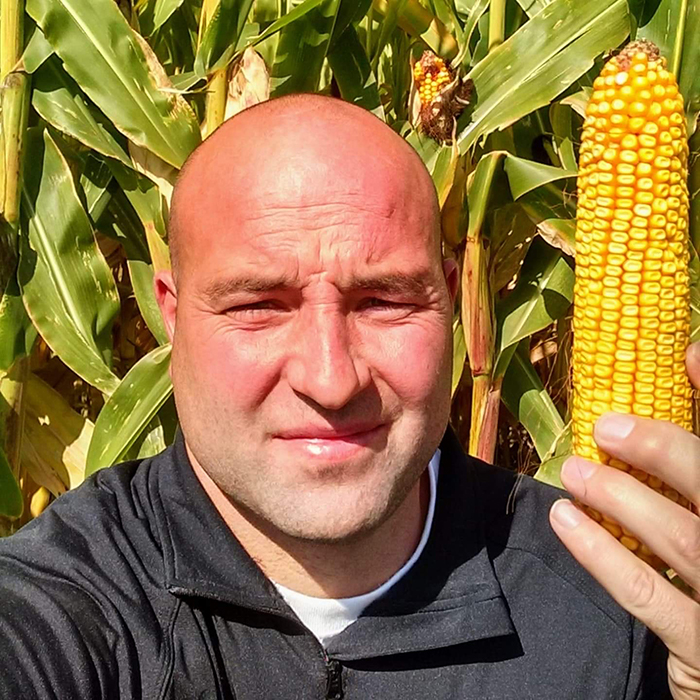 Jason Satter has been endorsed by the DFL for the Minnesota House of Representatives in District 9B.
Satter has called the newly drawn Senate District 9 my home for most of his life. He grew up in Norcross and graduated from Wheaton Area High School in Traverse County. He joined the Army National Guard when I turned 17 and served out my full six years, while he attended MSUM to earn a degree in Physical Education. While there he played football for the Dragons.
Satter's wife and he moved to Breckenridge, Minn. where he worked for Smith Motors and later delivered mail for the United States Postal Service. What followed was a career in AG sales, and for the last 8 years he has worked with farmers all across the Midwest having products delivered direct to their farms.
His family put down roots in rural Pelican Rapids almost five years ago to raise their three children in a great school district with many opportunities not offered in other rural areas. Satter has enjoyed coaching basketball and football the last few years for the Pelican Rapids Vikings youth programs. He has also served as the Franklin Lake Association President since 2018 where his mission was to improve the fishing in the lake and overall lake enjoyability. By helping to run most functions involving the lake, this mission has proven to be a success.
"I am running for the Minnesota House of Representatives in District 9B because for the last 20 years our rural representation has not improved the daily life of rural Minnesotans. The sad reality is that we have higher local taxes, shrinking communities, rough county roads and city streets and fewer jobs," said Satter in a press release. "Why do we voters accept this from our current and former local elected officials? Whether in the house of representatives, state senators, county commissioners and on down to the majority of our rural mayors, we have accepted our local office holders for far too long. They offer no real solutions."
Among his top priorities if elected in District 9B includes:
• Cut social security taxes for all Minnesotans regardless of income.
• Fully fund all public schools in Minnesota because 93 percent of Minnesota's school districts receive less aid per pupil today than they did in 2003. School Districts should not be relying on raising taxes on the local taxpayer through bonds and levies to keep their schools functional.
• Legalize Sports betting in Minnesota with revenue generated going towards youth sports and a portion going to health and human services.
• Create a permanent plan to pay every farmer for their acres taken out of production for land that was put into buffers.
• Legalize recreational marijuana in Minnesota with generated revenue towards public education and funding mental health and addiction counseling.