Americanism Contest awards
News | Published on May 10, 2022 at 4:29pm GMT+0000 | Author: Chad Koenen
0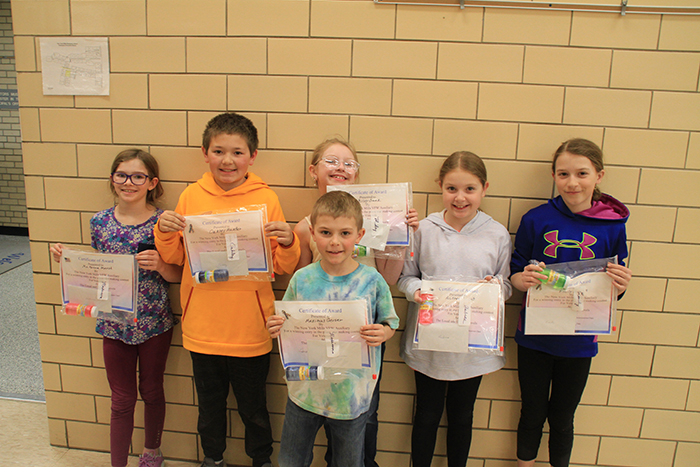 The New York Mills VFW Auxiliary presented six elementary students with awards for their entries in the spring Americanism contest. Each student used their imagination to design a place mat to be given to veterans who are in area hospitals or care facilities.
Although there was no required theme to follow, it was suggested that patriotic themes or use of the Buddy poppy should be considered.
The students used various images that included flags, Buddy poppies, eagles, military symbols, and slogans such as "You are not forgotten."
All six of the local winners also won at the district level and their place mats were entered in the state contest.
All entries submitted will be enjoyed by area veterans at a mealtime.