NYM trap teams remains in first place in conference
Sports | Published on May 10, 2022 at 3:54pm GMT+0000 | Author: Chad Koenen
0
Three team members hit 25 straight targets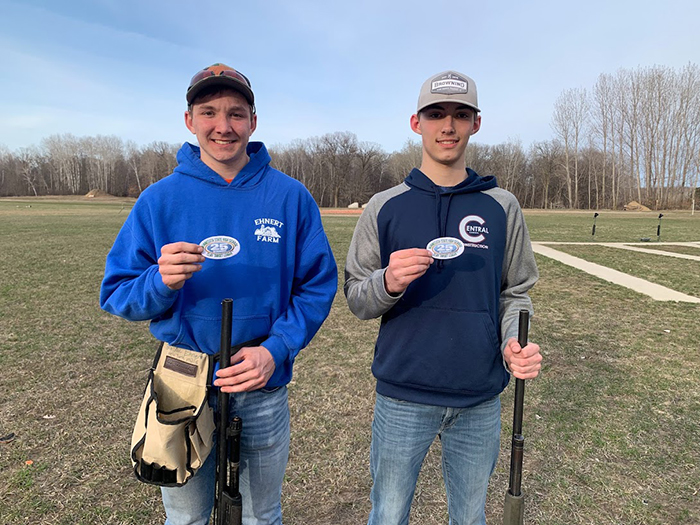 The New York Mills trap team had another great week of trap last week. The team had another four perfect rounds of 25 straight shot this week—starting with Braeden Peterson and Xander Wedde on Monday, followed by the brothers Brayden and Braxton Ehnert on Wednesday.
NY Mills continues to hold onto first place by over 4,648 points. Here's the accumulated conference score standings after the third week of competition: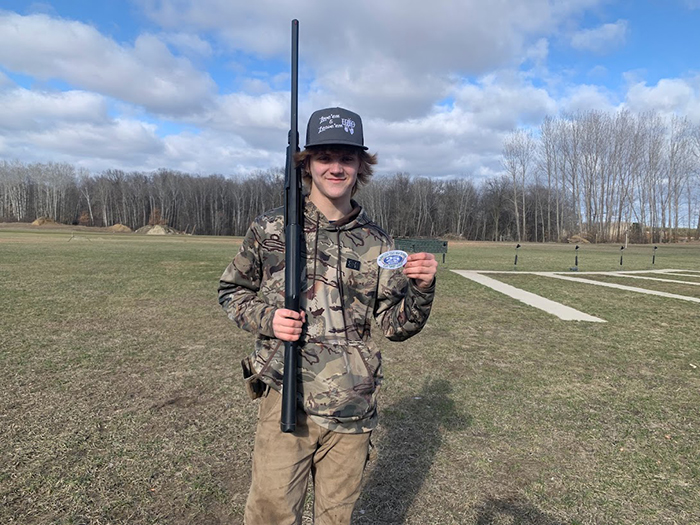 5A – Conference 2 Standings as of week 3:
#1 – New York Mills High – 18,593.50 points
#2 – Spring Lake Park – 13,945.00
#3 – Triton High School – 13,859.00
#4 – Rockford High – 12,252.50
#5 – St. James High – 11,337.00
#6 – Parkers Prairie High – 9,003.50
#7 – Plainview, Elgin, Millville – 8,229.00
#8 – Northern Freeze High – 5,408.50
NY Mills' "top 5" scores for the week go to:  
48- Braxton Ehnert – High Gun
47- Cody Barthel and Braeden Peterson
46- Monte Briard, Brayden Ehnert, Megan Riedel and Dashaun Robinson
45- Derek Gibble, Jacob Guck, Colson Keskitalo, Henry Oakes, Maison Perry, Simon Snyder, Sawyer Wedde and Xander Wedde
44- Nathan Fischer, Jack Peeters and Bode Roberts
Almost half of the team had the top 5 scores this week.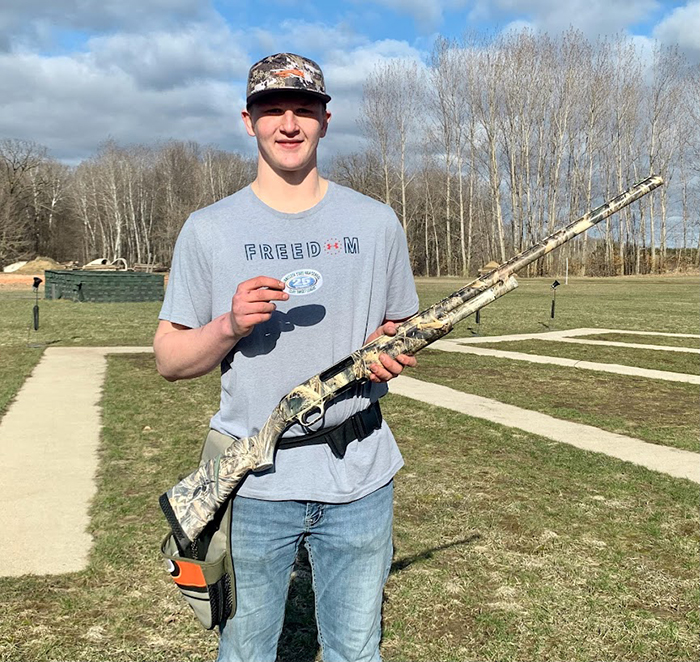 The Eagles have only two more weeks until the end of their conference competition. The race for team high gun for the season is anyone's guess at this point.
The competition is fierce within our team and there are so many close averages that head coach Tom Kotarski said he wouldn't even bet on who's going to end up with the high gun trophy at the end of their season—in two more weeks the team will find out.
NY Mills state championship shoot in Alexandria is coming up fast. The Eagles' day to compete alongside everyone else in their conference is Friday, June 17. NY Mills has 33 team members registered to attend the championship.  
What is really helping the team this year is that everyone is trying their best. So many of the younger members are shooting varsity level scores already, which is a 38 or above out of 50 targets. Kotarski said this is really exciting for the future of the team.