Trap team remains in first place in conference
Sports | Published on May 17, 2022 at 9:08pm GMT+0000 | Author: Chad Koenen
0
Fischer, Roberts hit 25 straight targets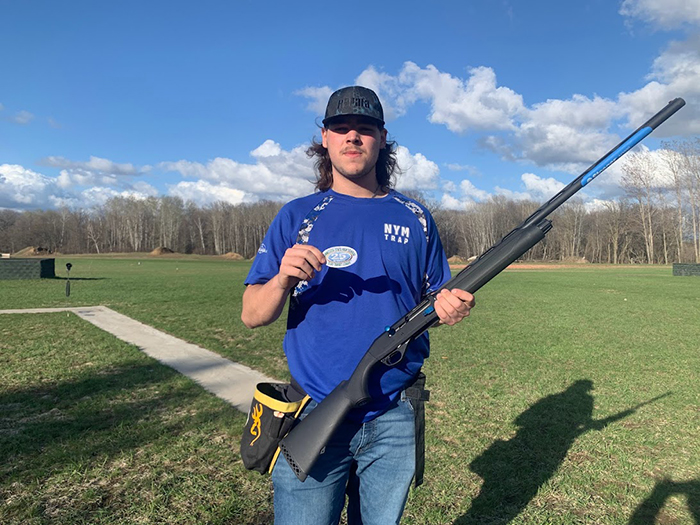 Last week was another windy week, but the New York Mills trap team hung in there. There were two perfect rounds shot this week—one by Nathan Fisher on Monday and another by Bode Roberts on Wednesday. It was Fischer's fourth perfect round of the season and Roberts' second.  
The conference standings were announced and NY Mills continues to be in first place. The windy weather this week didn't help NY Mills at all, but they are still ahead by 5,649 points with one more week to go.
High School Weekly Total
#1 – New York Mills 5,651.00 24,244.50
#2 – Spring Lake Park 4,650.50 18,595.50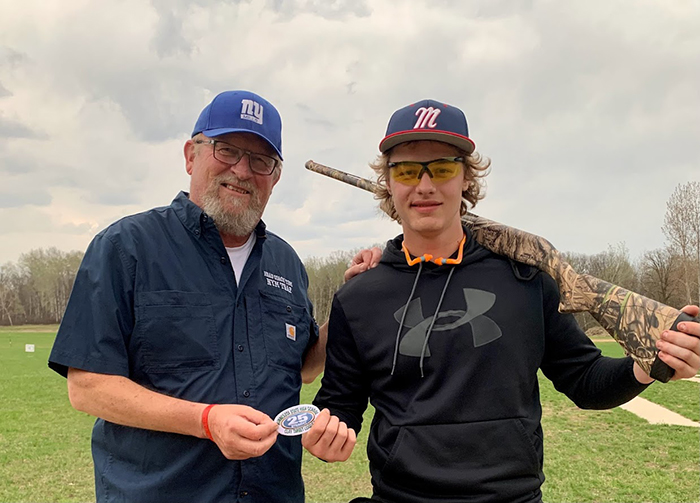 #3 – Triton 3,637.00 17,496.00
#4 – Rockford 5,017.50 17,270.00
#5 – St. James 2,788.00 14,125.00
#6 – Parkers Prairie 2,309.50 11,313.00
#7 – Plainview-EM 3,061.00 11,290.00
#8 – Northern Freeze 2,046.50  7,455.00
The top gun for the team is still anyone's guess. The Eagles have at least nine team members in the running with averages ranging from 22.63, 22.75, 23.0, 23.25, 23.38, and 23.5. Any one of them could take it with a great score in their final week.  
This week's top 5 scores belong to:
49 – Bode Roberts – High Gun
48 – Nathan Fischer and Jack Peeters
46 – Megan Riedel
45 – Brayden Ehnert and Izak Schermerhorn
44 – Cody Barthel, Jacob Guck, Kailey Keskitalo and Maison Perry
Megan Riedel (ranked #1) and Kailey Keskitalo (ranked #3) are currently ranked in the top 3 in the "conference" with one more week to go. 
The NY Mills males have fallen out of the top 3 in the conference, but are just fractions away from coming back, and with a great week they could find their way back to the top 3 and still win a conference medal.  
Jack Peeters (ranked #89) is currently ranked in the top 100 in the "State" and could get invited to attend the state tournament in Prior Lake where the top 100 in the state compete for top honors.
Head coach Tom Kotarski said this team has shot very, very well all season long. All of the team members have contributed and scored good.  
With two nights of shooting left, Kotarski said he has a lot of confidence in this year's team that we will win the conference, but it's not over until it's over. He said he is extremely proud what this team has accomplished, and can't wait to see the final standings when they come out next weekend.